August 8, 2016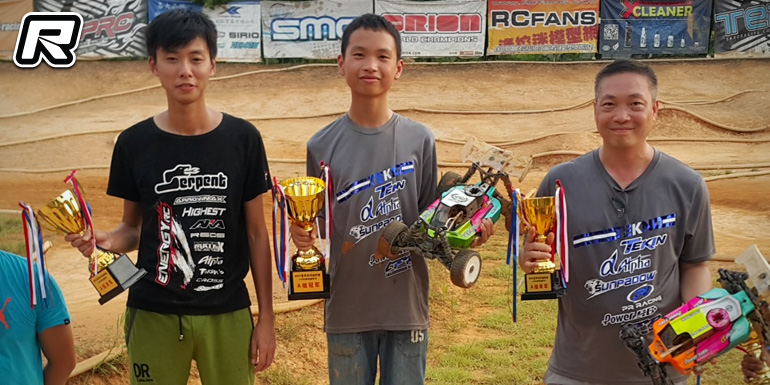 Foshan in the Southern part of China played host to the MRC Buggy Summer Race this past weekend. The track's maiden race for the 2016 season attracted both local drivers and also participants from Hong Hong to race in several 1/8th off-road classes. In the premier category of 1/8th Nitro Buggy it was young Jonathan Yeung who took the winning honours, coming from the 2 spot on the grid. At first Jonathan was hindered by traffic but he kept his cool and with fast and consistent laps the 14-years old would soon start to chase leader Mr. Li and at about the 30-minute mark Jonathan was able to make use of a mistake by the leader, promoting Jonathan into the lead. From that moment Yeung and Li would swap the lead several times and on the final lap things got even more interesting as both made mistakes but Jonathan would emerge on top of the carnage to take the win from Li in second and Carson Yeung in third.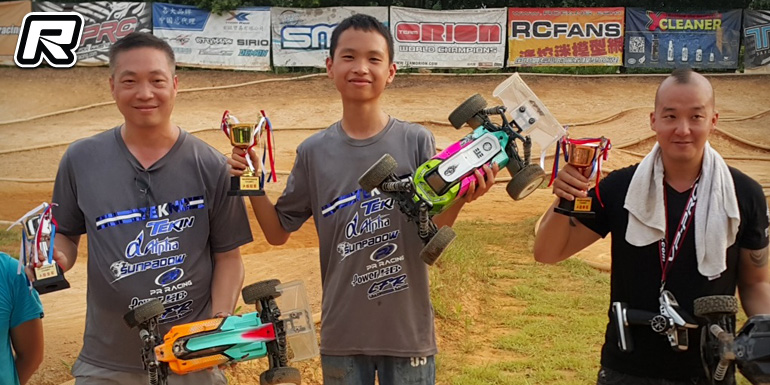 In the 1/8th E-Buggy class Jonathan and his father Carson Yeung would pretty much dominate the competition and it was Jonathan to take the overall TQ for the A-main final. At the end Jonathan would also take the win in the E-Buggy category for his second title of the weekend. Carson Yeung would grab the runner-up spot while Mark had to settle for third.
Thanks to Carson Yeung for the report.
---