August 29, 2016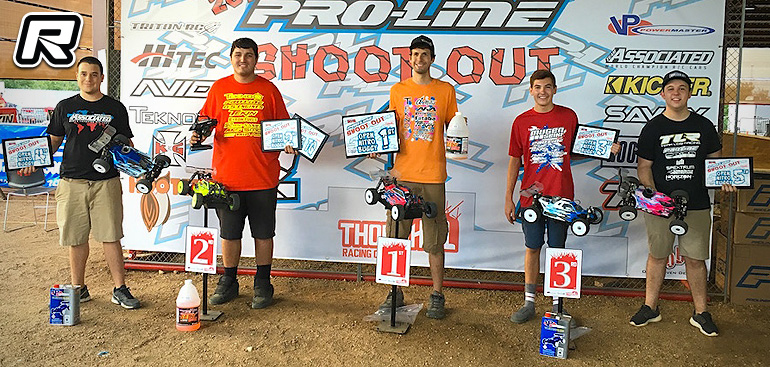 Thornhill Racing Circuit played host to last weekend's 2016 Pro-Line Shootout. Qualifying in Nitro Buggy, Nitro Truggy and E-Buggy was dominated by the battle between the two teammates Ryan Lutz and Joe Bornhorst. In Nitro Buggy Joe swept all three round of the qualifying while in Nitro Truggy it was Ryan who won two rounds to take the overall TQ. Finally in 1/8th E-Buggy it was again Joe who made the triple after the qualifiers to take the overall TQ for the triple A-main events. Buggy was a battle between Joe and Ryan that were pacing each other, pretty much playing a game of chess waiting for the other one to make the first move. Joe made a couple mistakes at about the 25 minute mark allowing Ryan to get out to a comfortable lead. In the last fuel run, Joe tried to push hard to catch up but couldn't quite do it allowing Ryan to grab the win and Joe came across about 10 seconds behind in second.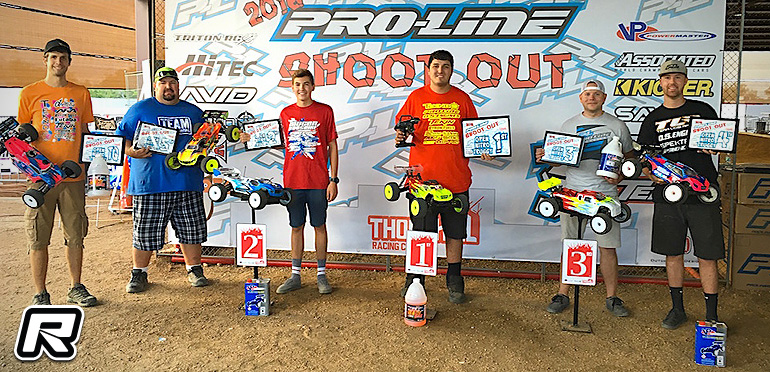 In the 30 minute Truggy main, Joe and Ryan got out to a good lead on the pack and began pacing each other. After a few lead changes throughout the first 20 minutes, Joe settled into a comfortable lead when Ryan had an issue that forced him to retire from the race early.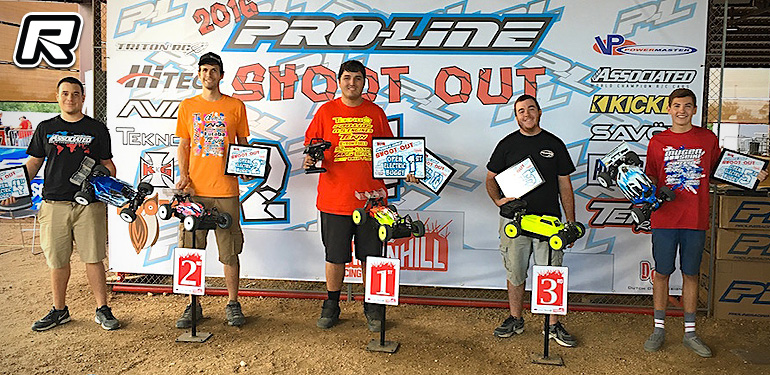 The E-Buggy triple mains were pretty interesting. Ryan got the first one as Joe made a mistake early. The exact opposite happened in A2 where Ryan made a mistake early and Joe grabbed the win. Since they split the first two, it would come down to the final race to decide it. They got out to a clean start and had a battle for 10 minutes with Josh Glancy staying right with them. They were pretty much the same speed so it was basically sprinting around trying not to make mistakes. At the end, Joe was able to stay out front and grab the overall win with Ryan coming in second.
Source: Tekno [teknorc.com]
---