August 8, 2016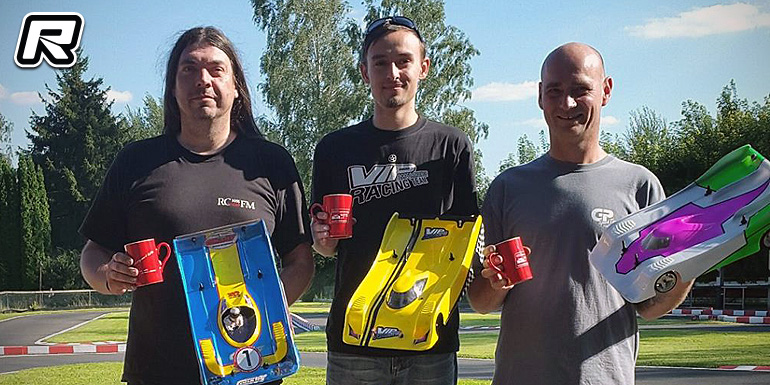 The final round of the RC LeMans Series South division was held at the MSC Rötz club this past weekend. The event also was the warm-up race for the German Nationals in September and beside the usual classes of LMP1 Modified and LMP2 Stock the race also offered a chance for drivers to run in the growing 1/8th Electric Modified and Stock Buri categories. In the LMP1 class it was Tobias Weist who took the TQ with a 2-laps margin on local hero, Bernhard Hummel and Roman Krejci. Hot on the heels were also Christian Fischer and Timo Schad.

LMP2 saw Alexander Wild taking the TQ from Marlon Beuershausen and Rainer Schad with Andreas Kofler and Timo Schad coming in fourth and fifth. With all five drive being close together especially the Stock class promised some exciting final legs. The 1/8th categories were run in a combined class with Alexander Kestler being the man to beat. Mirko Hausladen, Michael Reisinger, Christian Hartl and Thomas Strukletz lined up second to fifth.
The finals of the fast LMP1 Modified class saw Tobias taking dominant wins in all final legs to take the day's win and also the overall championship title in style. Behind him, Roman and Bernhard swapped places with the overall runner-up spot for Roman but it was Timo Schad who took the vice-championship title from Joachim Graul.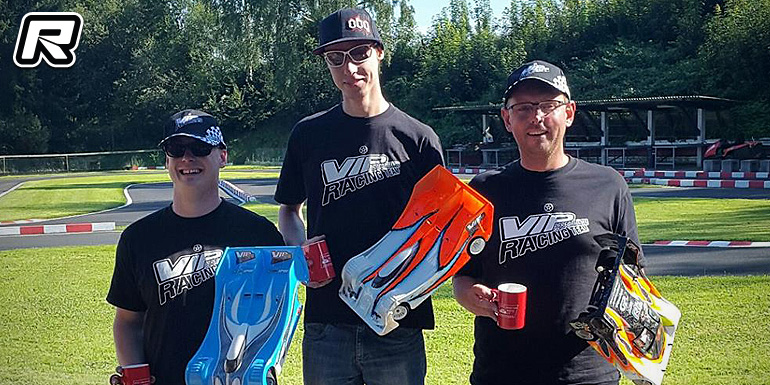 As expected the LMP2 finals were a pretty exciting affair. Marlon Beuershausen took a very close win in the opening A-main from Timo and Rainer while Timo came out fastest in A2. Alexander Wild and Andreas Kofler completed the top 2 in the second leg. Before A3 three drivers were in the position to take the day's win and in the end it was again Timo who scored a leg win and with it the overall victory. Marlon had to settle for second in front of Alexander. Overall in the championship Timo Schad came out fastest from Marlon and Rainer.
In the 1/8th Electric final Alexander Kestler took the Modified win with a new track record of 13.287s, about half a second faster than the current Nitro track record. He also smashed Tobias' Pro10 time by about 1.5 tenth of a second. As for the Stock class it was Mirko Hausladen who walked away with the day's win from Michael Reisinger and Christian Hartl.
Source: RC LeMans [rc-lemans.de]
---