August 29, 2016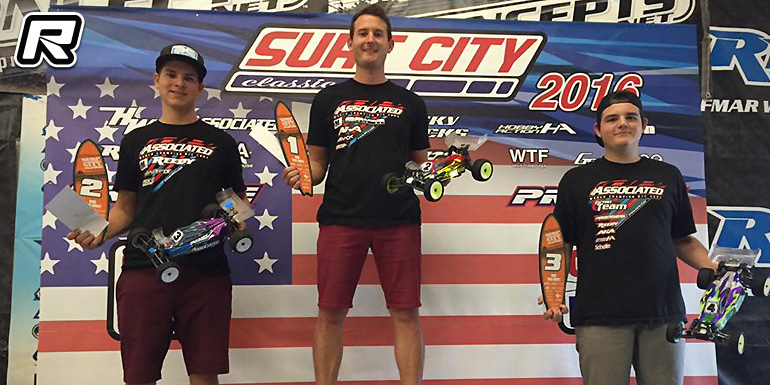 The annual Surf City Classic race was held at OCRC Raceway in Huntington Beach, California this past weekend. The premier 2WD Modified Buggy class saw Dakotah Phend (TLR) taking the top qualifying honours from Team Associated's Ryan Cavalieri. The 4WD Modified Buggy qualifying was lead by Team Associated's Ryan Cavalieri from Jared Tebo who put his Kyosho buggy on the 2 spot on the grid. The Modified Truck class had TLR's Dustin Evans coming out fastest after the qualifiers while 2WD Modified Short Course again had Ryan Cavaleri putting his AE truck on the pole position for the single 10-minute A-main.

The 2WD Modified Buggy A-main event saw the Team Associated trio of Ryan Cavalieri, Spencer Rivkin and Ashe Deering locking out the top 3 podium spaces. Ryan laid down a pretty dominant performance by taking the win some 17 seconds on front of Spencer while Ashe completed the podium another 8.4 seconds down.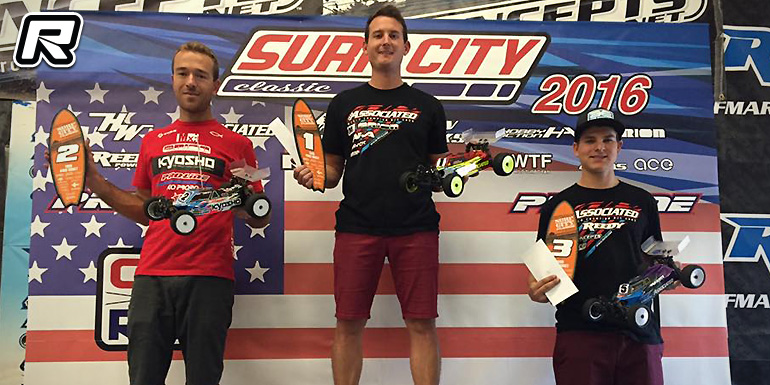 The 4WD Modified Buggy A-main was a pretty exciting affair with Ryan and Jared battling for the entire 10-minute single A-main with Cavalieri just edging out Tebo by less than a second. Spencer Rivking (Team Associated) had to settle for third some 6 seconds short of Tebo's time.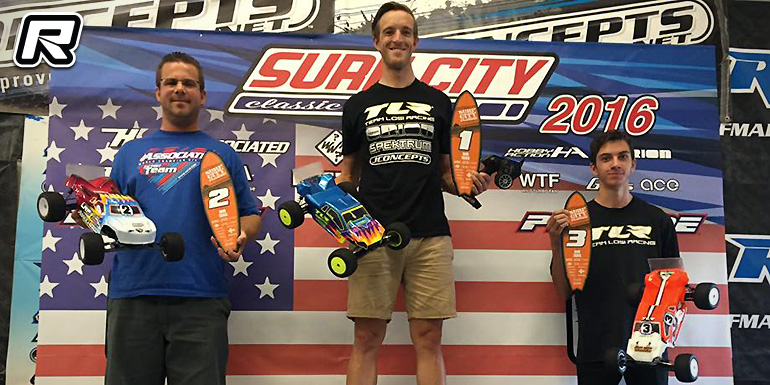 In Modified Truck TQ holder Dustin Evans took a tone-to-tone win from Steven Hartson (Team Associated) and Blake Beyett (TLR).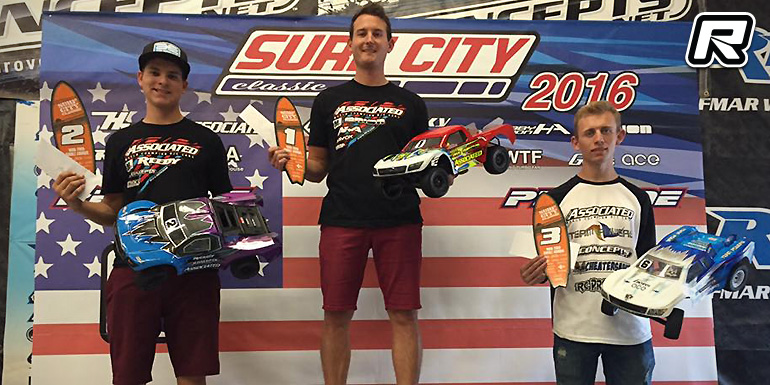 A close affair just as 4WD Mod Buggy was the 2WD Modified Short Course A-main with team mates Ryan Cavalieri and Spencer Rivkin battling it out for the win. Ultimately Ryan took a narrow 0.5 seconds win, and his third title of the weekend, from Spencer with Lyle Layton (Team Associated) completing the top 3 one lap down.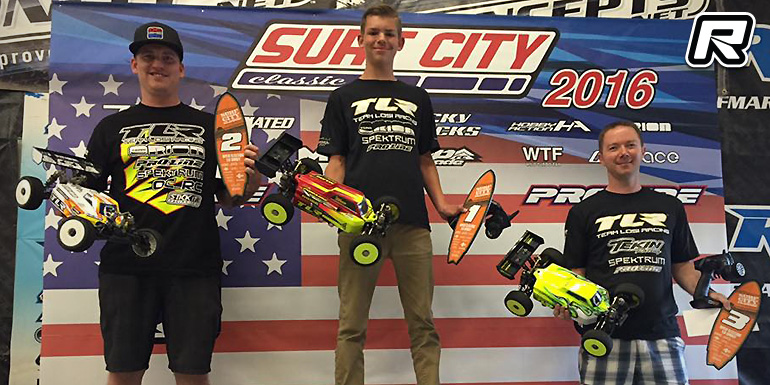 The 1/8th E-Buggy class had TQ holder Jake Thayer grabbing a second place finish behind young David Jenson while Ryan Dunford completed the all-TLR podium in third.
Source: Team Orion [teamorion.com]
---