August 8, 2016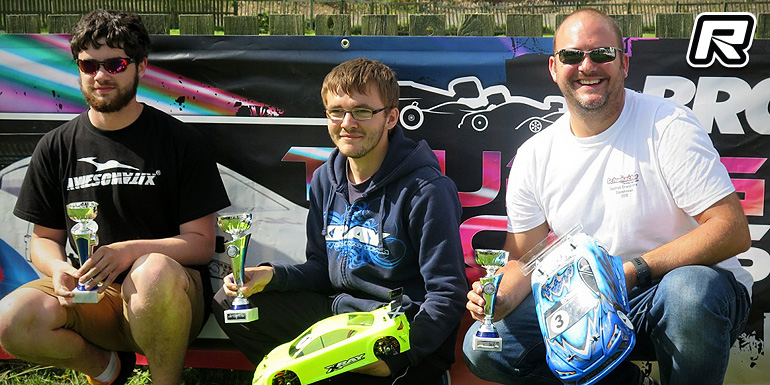 Last weekend saw the running of the BRCA supported Schumacher Scottish Grand Prix, hosted by the Stonehaven club. The BRCA touring car section were keen to explore the possibilities of including clubs further afield from the normal tracks that normally host UK nationals, disappointingly none of the big name UK drivers made the trip but that did not distract from what was a very competitive meeting. In the Modified class Peter Eagles was pre-event favourite and he went on to take TQ, and in the finals he fought off an early challenge in the first two finals from Andrew Walters and these two would be first and second with Chris Briggs completing the podium.

The 13.5 Stock class saw another local driver on top in the form of John Simpson, this podium was all-Scottish affair with Bryan Duffus second and Ian Willcy third. In Formula Luke Lee took the victory, he was a busy driver and one of a few that opted to race two classes. 17.5 Blinky saw a victory for drivers from south of the border with Mark Trinder taking the victory over Jack Sanson and Luke Lee.
Overall the meeting was very well received and the BRCA officials took some very positive feedback home with them, the Stonehaven club is experienced in hosting large meeting as this was the spiritual home of the Muchmore UK GP meeting a race that did attract the UK's top drivers, maybe this meeting will be the springboard for more large touring car races in Scotland.
Source: BRCA [brca.org]
---