August 30, 2016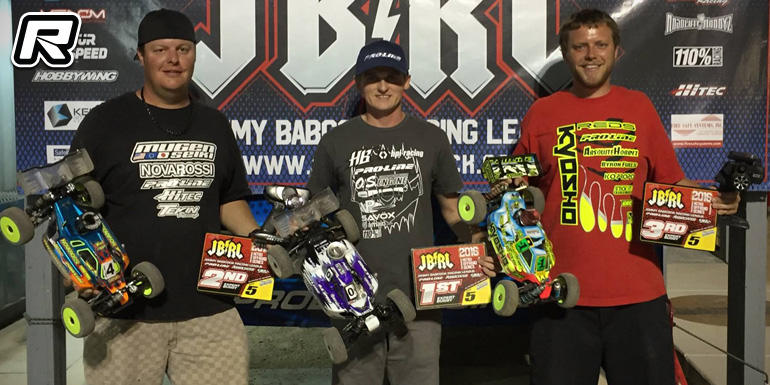 Round five of this year's Jimmy Babcock Racing League Nitro Off-road Series was held at R/C Tracks of Las Vegas in Las Vegas, Nevada. The race marked the second time the otherwise SoCal-based series headed to Nevada and the round would be one of the biggest of the year as many drivers tried to get some more laps under their belts in preparation for the forthcoming IFMAR World Championships. In the premier Expert Buggy class HB Racing's Ty Tessmann came out fastest from Mugen's Adam Drake and Kyosho factory driver Cody King.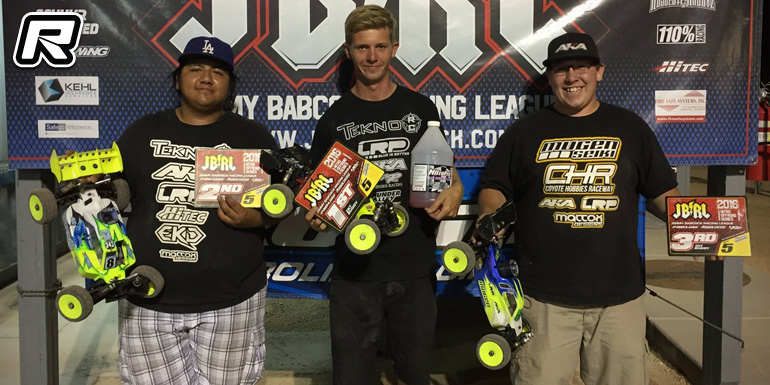 Intermediate Buggy saw Anthony Westergaard coming out fastest in the main final from Carlos Arredondo in second and Austin Pannone in third.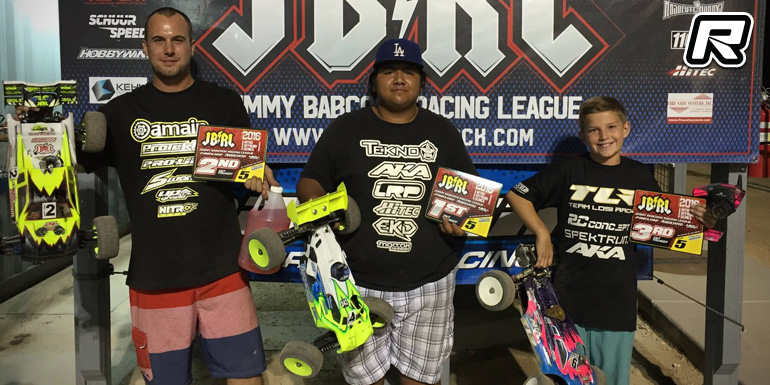 The Intermediate Truggy class win was captured by Carlos Arredondo from Cameron Neff and Camden Lime in second and third respectively.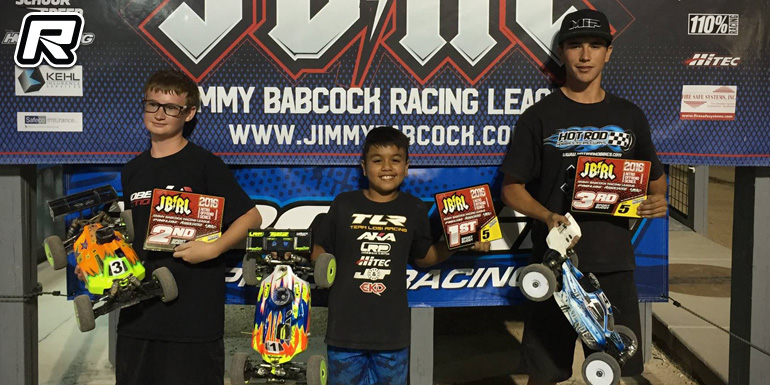 The Sportman Buggy win went to young Jermaine Robinson with A.J. Schumacher taking the runner-up spot and Christopher Vincent completing the top 3.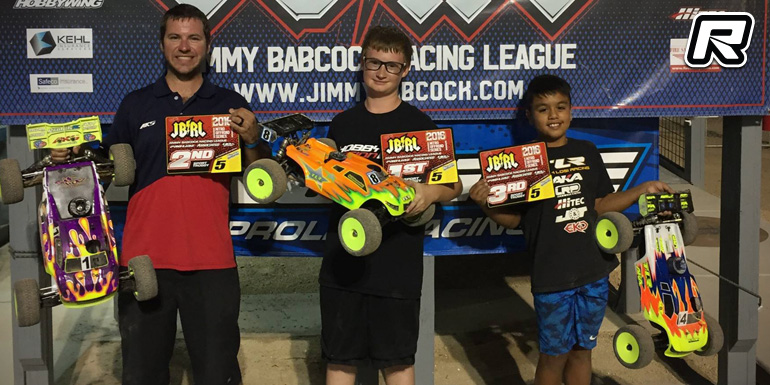 In Sportsman Truggy it was A.J. Schumacher to take the win from second placed Krash Worthing and Jermanie Robinson.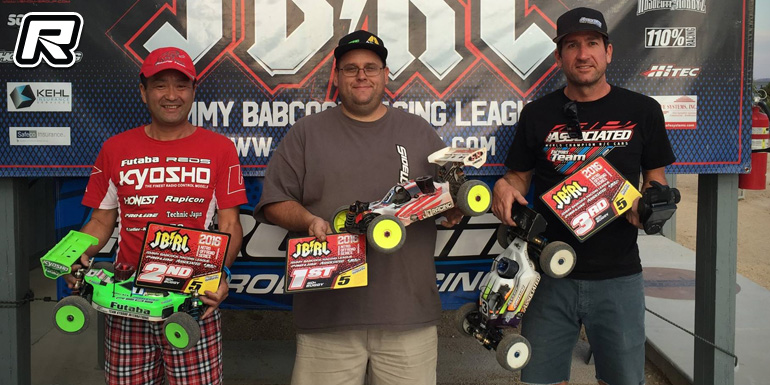 Elsewhere in 40+ Nitro Buggy it was former World Champion, Greg Degani to take the day's win from another former World Champion, Yuichi Kanai and off-road icon Richard Saxton.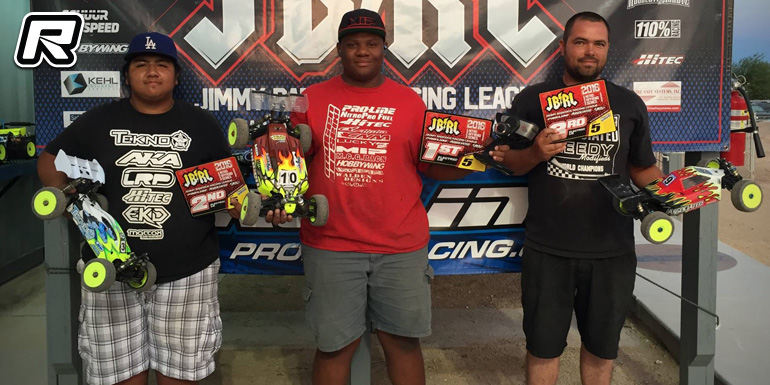 Finally in 1/8th E-Buggy it was Steve Harris who came out fastest from Carlos Arredondo and Dwayne Smith in second and third respectively.
Source: JBRL [jimmybabcock.com]
---