August 13, 2016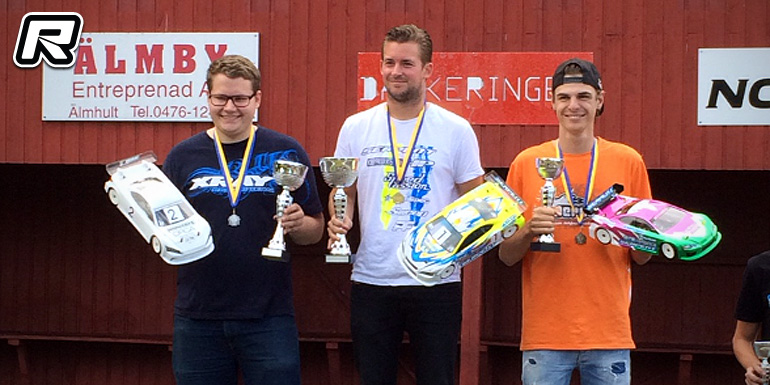 The Swedish On-road Nationals were recently hosted by the Wäxjö MS club and held in several electric and nitro on-road classes. In 1/10th Electric Touring it was Viktor Wilck who topped three out of four qualifying rounds to take the TQ position in front of Markus Hellqvist and Fabian Vernersson. In the finals Wilck could easily win the first two A-main legs to take the overall victory. Hellqvist would finish second with upcoming driver Fabian completing the podium.
Electric Touring final results:
1. Viktor Wilck – Serpent
2. Markus Hellqvist – Xray
3. Fabian Vernersson – Serpent
4. Hugo Bjurman – Xray
5. Markus Elmerfors – Xray
6. Göran Persson – Serpent
7. Andreas Johansson – Serpent
8. Mattias Järgren – n/a
9. Lukas Knutsson – Tamiya
10.Alexander Passot – Yokomo
In the 1/8th class it was Niklas Johansson who was able to conserve his good form from the Euros and TQ'd in front of local hero Mikael Fransson and Markus Hellqvist. In the final Niklas Johansson and Mikael Fransson would battle for the lead until the tyre change would decide, and Niklas came out on top one lap in front of Hellqvist and Fransson.
1/8th Nitro top 3 results:
1. Niklas Johansson – Serpent
2. Markus Hellqvist – Xray
3. Mikael Fransson – Serpent
Source: Hobbyprodukter [hobbyprodukter.com]
---