September 30, 2016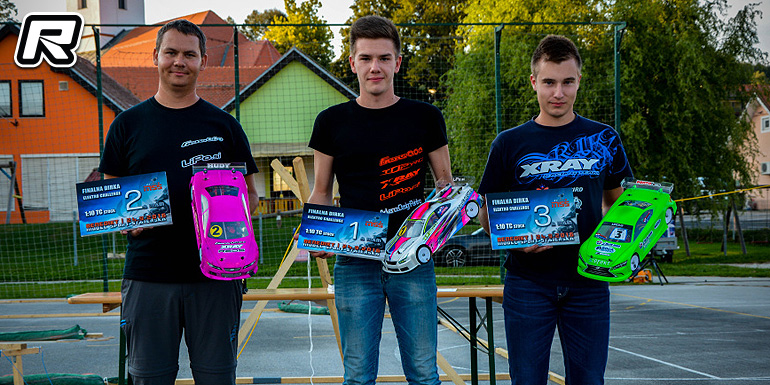 The final round of the Electro Challenge Slovenia was held in Benedikt on a purpose-built track and in several electric on-road classes. 13.5T Stock had, by far, the most entries. Jan Popič grasped the TQ position, followed by Jan Pernarčič and Patrik Požgaj. Jan also won the opening two A-finals to take the overall win with one leg to spare. Sitting out A3, Popič made way for Jan Pernarčič and Patrik Požgaj to battle for the overall runner-up spot with Pernarčič taking the win by a narrow 0.6s from Požgaj.
13.5T Stock final results:
1. Jan Popič – Xray
2. Jan Pernarčič – Xray
3. Patrik Požgaj – Xray
4. Uroš Ploj – Xray
5. Gašper Ravbar – Xray
6. Stanislav Kokol – Xray
7. Bjan Mikložič – Xray
The 21.5T Formula class would again witness some close battles for the top positions, this time between Jan Pernarčič, Rok Rudl and Borut Svoljšak. It was Jan Pernarčič who took the TQ position at the end and just like during the qualifiers the close battles for lead continued in finals when Jan Pernarčič took the opening A-main in front of Rok Rudl. A2 then saw Rok scoring a win from Jan and so it was all down to the final A-min that again had Rok Rudl taking a win and with it the overall victory from Jan.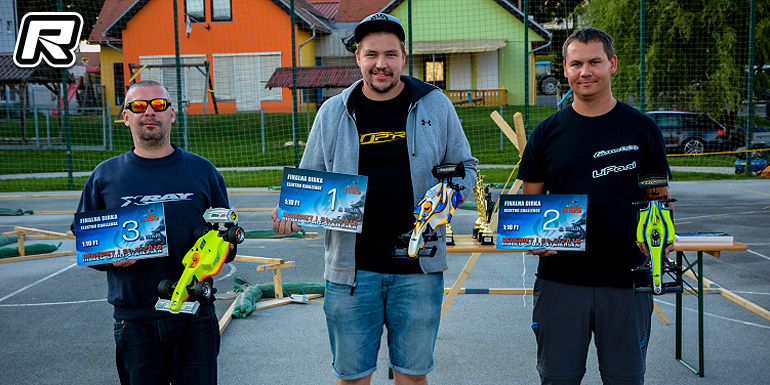 21.5T Formula final results:
1. Rok Rudl – Xray
2. Jan Pernarčič – Xray
3. Borut Svoljšak – Xray
4. Uroš Ploj – Xray
5. Kristjan Mikložič – Xray
6. Stanko Perko – Xray
Source: Xray [teamxray.com]
---