September 13, 2016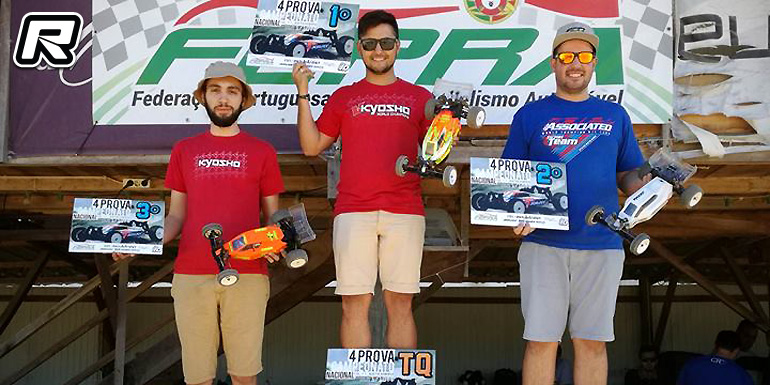 The final round of the Portuguese 1/10th Electric Buggy National Championship was held at the hard-packed and slippery Vilela track. Joao Figueiredo took the TQ in the 2WD class while the 4WD pole position went to Nuno Ribeiro. In the 2WD mains both Joao and Nuno fought it out until the last lap of the final A-main with Joao holding the upper hand over Nuno while Nuno Duraes completed the top 3 result. In the 4WD class it was again Joao Figueiredo who came out fastest in the A-mains, starting from the 2 spot on the grid. Nuno Ribeiro came in second, Luis Godihno completed the top 3 result. Overall in the championship Joao took the title in both classes from Nuno Ribeiro. Luis Godinho came in third in the 2WD class while Marco Timoteo completed the 4WD overall top 3.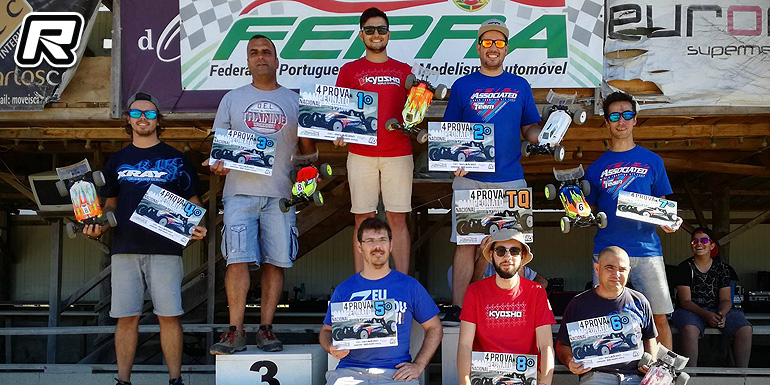 Source: Kyosho [kyoshoeurope.com]
(English) Joao Figueiredo takes the last round of the 1/10th Electric Off-Road Nats !
---