September 20, 2016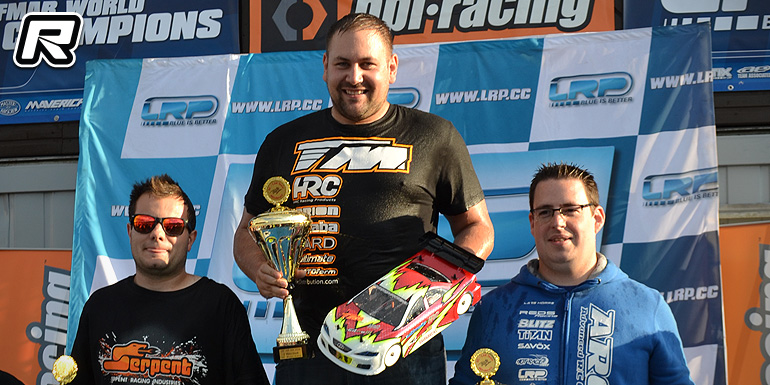 The 2016 LRP-HPI-Challenge finale was held at the RCCT-Münden track in Hannoversch Münden, Germany over the weekend with about 145 entries for the four classes of Stock 13.5T, GT 17.5T, Classic and Rookie. Unfortunately the weather was pretty changing over the weekend with especially the Saturday brought some unexpected results on the sometimes wet, sometimes drying track. Fortunately the finals on Sunday would be held in better weather with the Sun eventually coming out. The fastest class of the series is Touring Stock 13.5T with Team Magic's Patrick Gassauer taking the opening A-main while Lars Hoppe (ARC) scored a win in A2. Kevin Sparbier (Serpent) came out fastest in A3 and when the dust settled it was Patrick who came out on top from Kevin with both being tie on points but the better tie-breaker handed Patrick the title. In third Lars completed the podium result.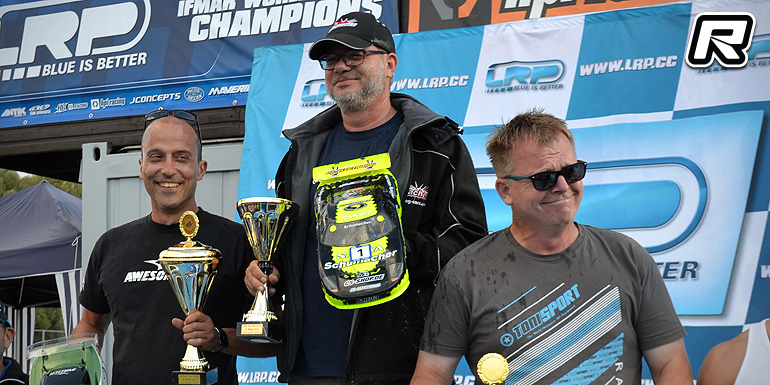 GT 17.5T was dominated by Jochen Janik (Schumacher) who took wins in all A-mains to take the title from Karsten Bartsch (Awesomatix) and Torsten Baggendorf (Yokomo).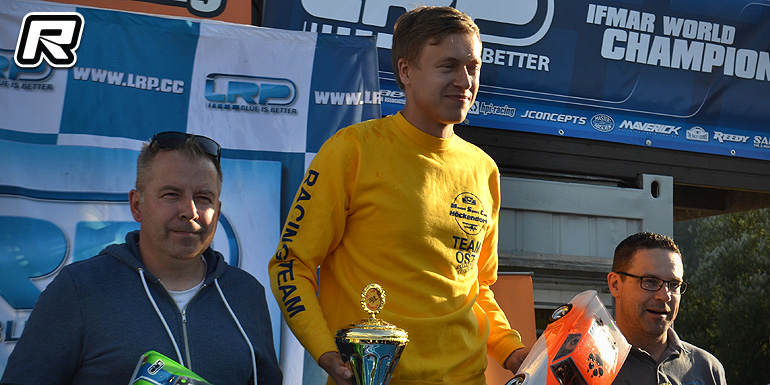 The popular Classic category held a bit of drama for fast Tobias Dietrich. Winner of the opening two A-mains, Tobias failed to pass scrutineering after A2 meaning he would loose the win and would have to start dead least in A3. From the sound of the tone Tobias was on a mission and after what can only be described as driving clinic for the other drivers he was able to take the win to grab the overall victory from Dirk Flachmann and Ulf Bohlender.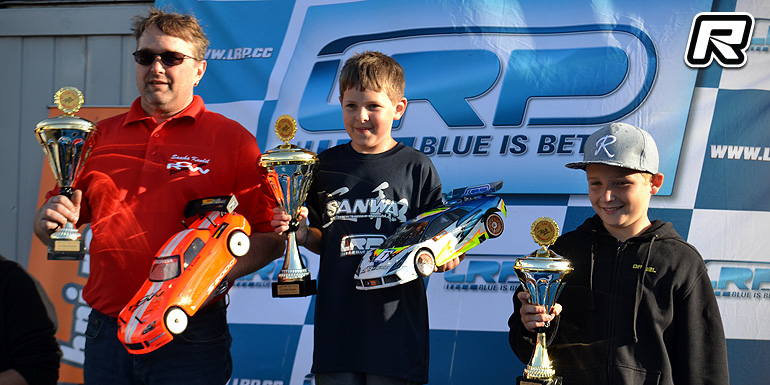 Finally in the Rookie class up and coming Julian Garbi made a clean sweep in the A-main to take the deserved title from runner up, Sascha Knodel and Danuel Hoelke in third.
Source: LRP [lrp.cc]
---