September 2, 2016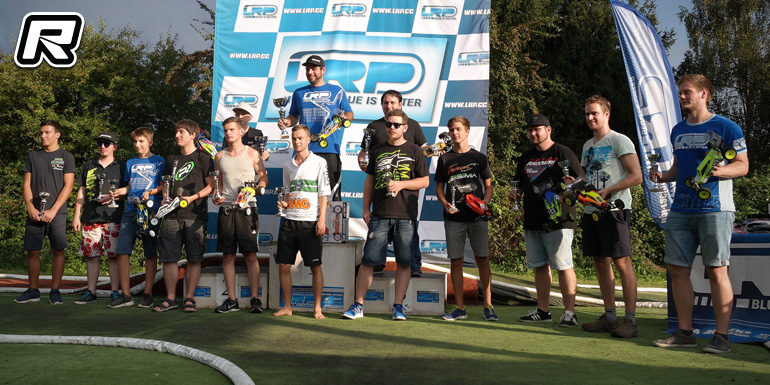 The finale of the 2016 LRP-Offroad-Challenge was held on the astroturf track of the MSC Gemünden in Germany. With over 120 entries for the five classes run the event exceeded last year's turnout by about 20 percent it also marked a new milestone as beside the usual classes of 2WD Buggy, 4WD Buggy, Short Course and Rookie also the new-for-2016 1/8th E-Buggy class was held. Just in time for the weekend hot weather kicked in, making for a real test for man and machine and only a short rain shower on Sunday noon made for a bit of relief although it completely changed the track conditions for the final qualifier. For the main though the track dried up again, making for equal conditions for everyone.

In the premier 2WD Buggy class, TQ Patrick Müller took the overall win thanks to wins in A2 and A3 after having a bad start into the finals in the opening A-main. With a win in A1 and two second place finished in A2 and A3 young Sebastian Honscha took the vice-championship honours from veteran racer, Jürgen Kropp who rounded out the top 3 result.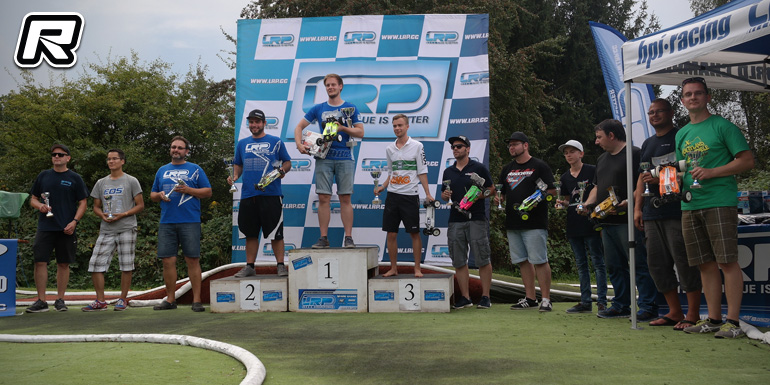 The 4WD Buggy category had Matthias Keding dominating A1 and A2. Coming from the 3 spot on the grid he took the overall win early and sitting out A3 allowed him to be a volunteer marshal for A3. TQ holder Patrick Müller took the final win in A3 to take the overall runner-up spot from Alexander Müller.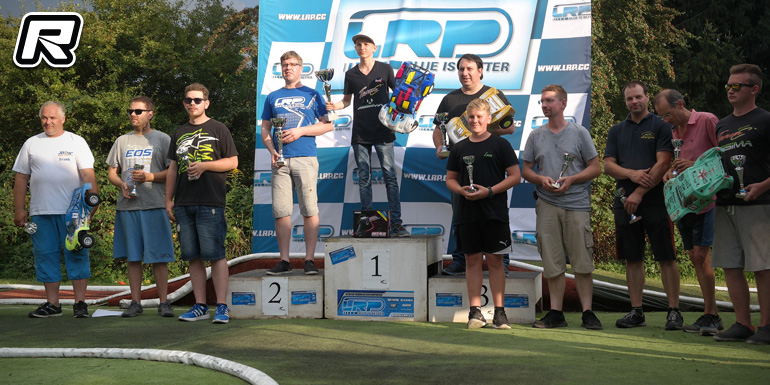 The Short Course class win went to Sebastian Honscha who left Daniel Wohlgemuth and Jürgen Kropp behind in second and third respectively.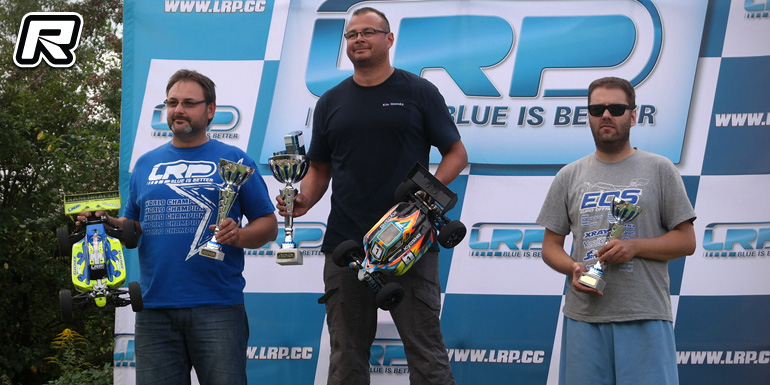 The 1/8th E-Buggy title went to Kim Sitensky. The top qualifier came out fastest in A1 and A3 to take the overall win from A2 winner, Michael Koch. In third Stefan Matas rounded out the podium result.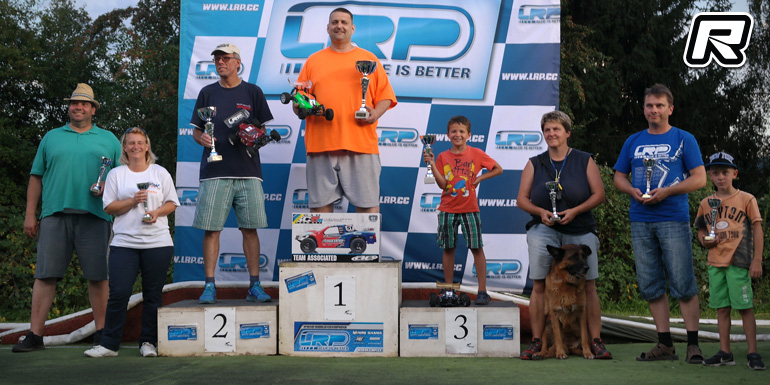 Finally in the Rookie category it was Karsten Schneider, coming from the 4 spot on the grid, to take the overall win thanks to wins in A1 and A3. TQ Thomas Niever grabbed the runner-up spot from Elias Jorden, runner-up after the qualifiers. For 2017 the LRP-Offroad-Challenge will underwent a slight name change as it will be called the LRP-Asso-Challenge. More details (in German language) can be found on the series' website here.
Source: LRP [lrp.cc]
---