September 7, 2016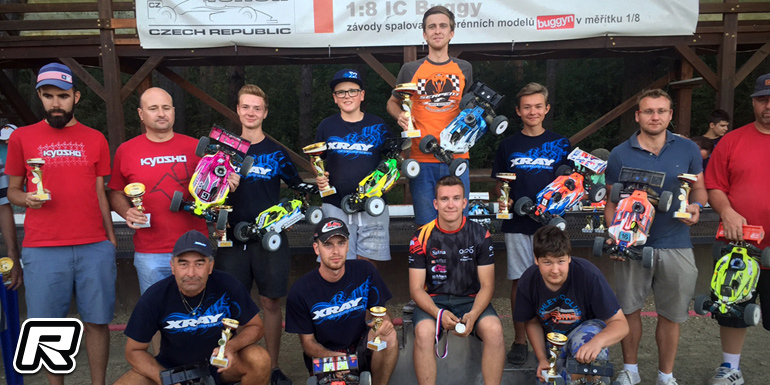 The third round of the Czech Nitro Buggy Nationals were held at the Horni Jeleni track. The qualifiers of the 1/8th Nitro Buggy class were a pretty mixed affair with every round having different winners but Kaja Novotny's Q1 time would be fast enough to win him the overall TQ from Max Gotzl and Jiri Mara in second and third respectively. In 1/8th E-buggy it was again Kaja who came out fastest after the qualifiers despite having some bobbles in the opening two qualifiers. Max Gotzl would follow in second from Ales Bidovsky in third.

In the Nitro Buggy final Kaja and Jiri fought for the lead at the start, but after about 20 minutes Kaja was in the 1st place by almost a lap in front of the second place driver and he eventually won the race, however a transponder glitch in the closing stages meant Kaja was missing some laps, having him officially ending the race on the fourth place overall behind winner Jiri Mara, runner-up Max Gotzl and podium finisher Milan Mudra.
Nitro Buggy final results:
1. Jiri Mara – Serpent
2. Max Gotzl – Xray
3. Milan Mudra – Xray
4. Kaja Novotny – Xray
5. Karel Hajek – Kyosho
6. Frantisek Kalenda – Xray
7. Martin Rytir – Xray
8. Jiri Benes – Xray
9. Petr Klatovsky – SWorkz
10.Jan Bilek – Kyosho
11.Jan Kapicka – Kyosho
12.Ondrej Kulhanek – Xray
13.Ales Bidovsky – Xray
In E-Buggy Kaja made a clean sweep to take the win from Max Gotzl in second and Ales Bidovsky in third.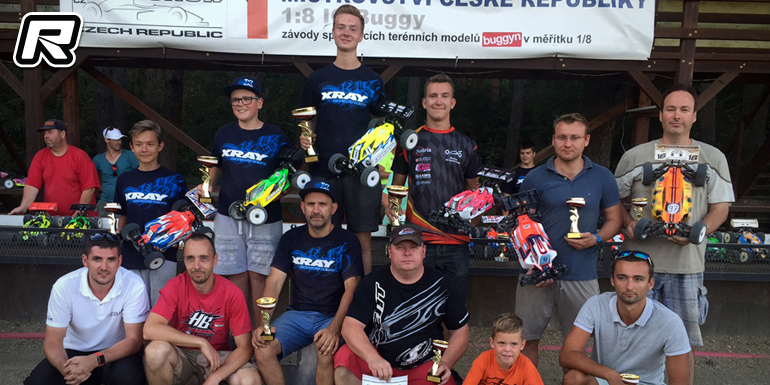 E-Buggy final results:
1. Kaja Novotny – Xray
2. Max Gotzl – Xray
3. Ales Bidovsky – Xray
4. Milan Mudra – Xray
5. Martin Rytir – Xray
6. Marek Ornst – Mugen
7. Jaroslav Valder – Xray
8. Antonin Hybler – Serpent
9. David Maly – Xray
10.Michal Patera – Xray
11.Petr Tomasek – Mugen
12.Jakub Hybler – Serpent
13.Roman Pudich – Xray
Source: Xray [teamxray.com]
---