September 14, 2016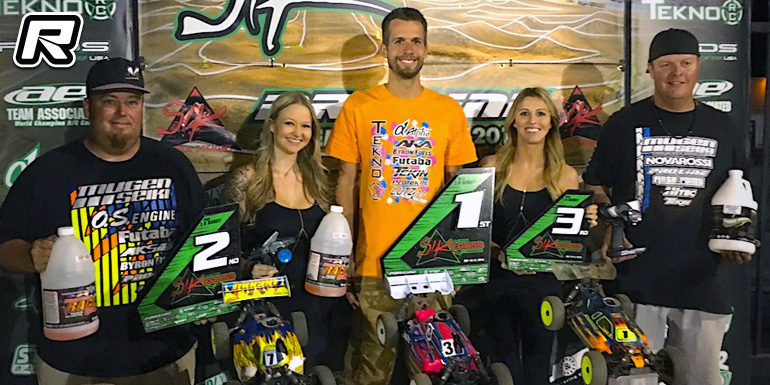 This past weekend the Pro-Line test track in Banning, California held the famous SikCross event. This was the second annual event put on by Levi Jackson and as per usual, the event was unique. There were three qualifiers with each one counting and points were given on how high racers have finished their race. The races were heads-up, gate start and super exciting moto cross style legs. But qualifying didn't mean much as it just allowed the pick of gate position. The nitro mains were also unique in that they were basically a typical 45 minute A-main but broken up into three, 15-minute races back to back with 5-minute breaks in between. This break allowed for a change of tyres or air filter or if a driver happened to have a mechanical failure as there was another chance in the next one. All three counted and so every position was paramount.
Nitro Buggy was the real battle as nine of the worlds Top 25 were in attendance. Overall Ryan Lutz would come out in front after the triple mains, leaving Mike Truhe and Adam Drake behind in second and third.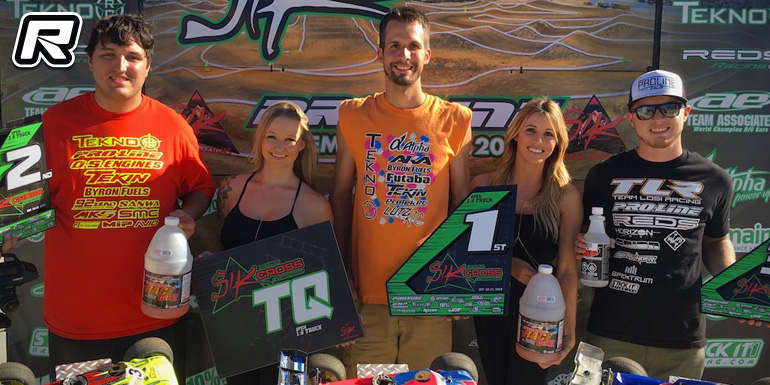 In the Truggy A-mains, Ryan Lutz would take victory in the first two mains while Joe Bornhorst took a third and a fourth respectively. In A3 Joe and Ryan had some pretty good battles and Joe came away with the win with Ryan in second. Overall this gave Ryan the victory and Joe in second and Tanner Denney third.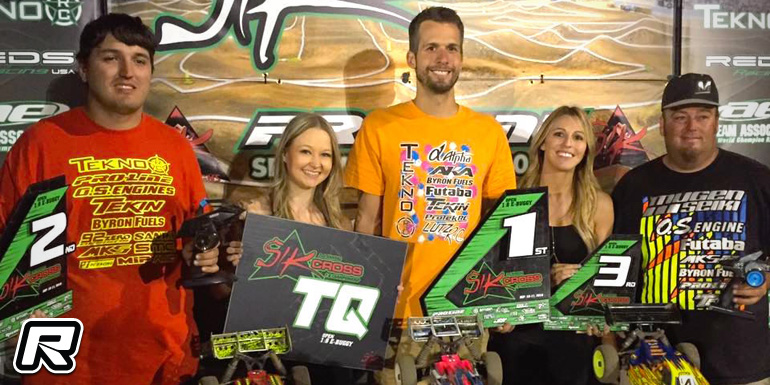 E-Buggy had a regular triple A-main of 10 minutes each. Ryan continued his hot streak in winning A1 and took a second in A2. Joe took a second and third respectively. In A3 Joe came out guns blazing and took the win by a large margin while Ryan held on to a third. This put Ryan and Joe in a tie but with combined laps and times Ryan edged out Joe for the victory by a couple of seconds.
Source: Tekno [teknorc.com]
---