September 5, 2016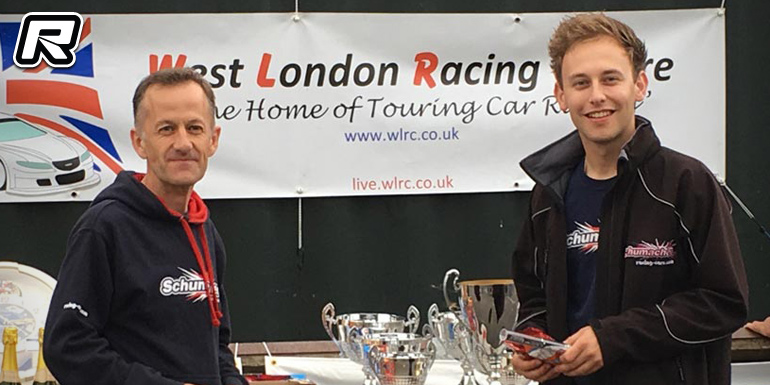 The final round of this year's Schumacher BTCC series was held this past weekend in conjunction with the famous KO GP. Saturday saw many drivers turn up to try and get their cars set up well, the weather was overcast but at least it was mainly dry, just the odd shower around during the day. There was heavy rain just as the track was about to close about 5pm. Sunday morning arrived and the drivers were greeted by a slightly damp race track. The weather stayed overcast and cloudy but dry for the rest of the day. As usual the organisers then had the open practice session for an hour and then it was into qualifying mode which was the regular format of round by round qualifying, with two from four rounds to count. This being the last round of the series and also ran in conjunction with the KO GP, the entry was looking very good with 10 heats of drivers booked in.

In all three classes the same driver took TQ in each of the first three rounds of qualifying. Elliott Harper in Modified, Zak Finlay in 13.5 and Daniel Booker in the 17.5 class. This meant these guys were all going to line up on pole position for their respective classes. So it was all to play for to get the rest of the remaining positions in each A-final going into the final round of qualifying. The Modified grid lined up with Elliott Harper ahead of Olly Jefferies and Paul Pinkney. In the 13.5 class they lined up in the order of Zak Finlay, Andy Murray and James Hart. In the 17.5 class it was Daniel Booker from Dominic Skinner and David Usher. After the A-mains it was Elliott Harper who continued to dominate by taking the win from Paul Pinkney and Matthew White in the Modified class.
Modified final results:
1. Elliott Harper
2. Paul Pinkney
3. Matthew White
4. Zak Smith
5. Harley Eldridge
6. Brian Eldridge
7. Chris Ashton
8. Chris Grainger
9. Alex Gardiner
10.Olly Jefferies
13.5T Boosted had Zak Finlay coming out fastest and conserving his 1 spot from Andy Murray in second and James Hart in third.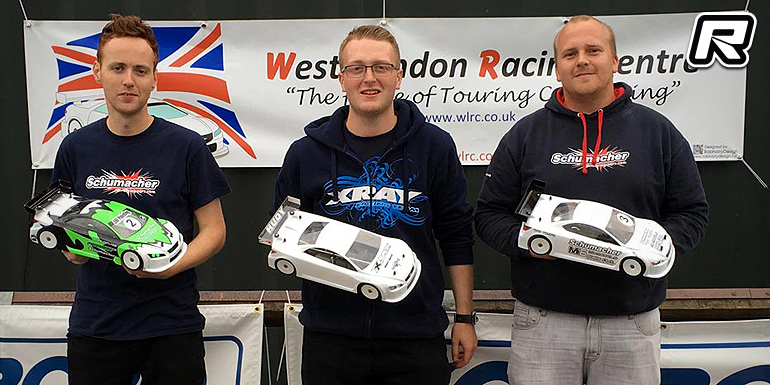 13.5 Boosted final results:
1. Zak Finlay
2. Andy Murray
3. James Hart
4. Ashley Wiffen
5. Chris Gunter
6. Darren Lee
7. Mark Wallace
8. Alex Brocklebank
9. Jamie Vasallo
10.Michael Bolt
In 17.5T Blinky Daniel Booker took the day's win from David Usher and Dave Ringsell.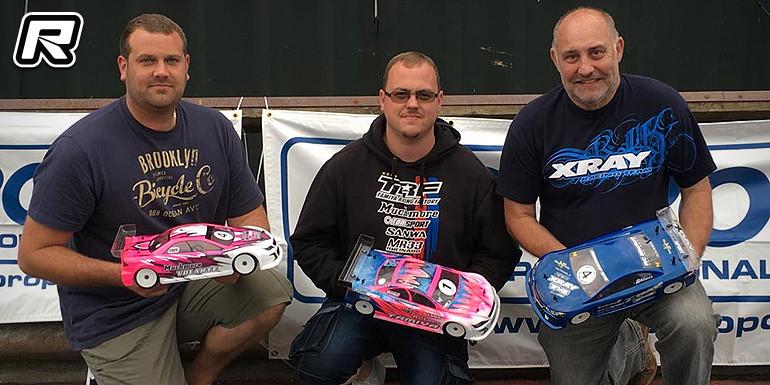 17.5 Blinky final results:
1. Daniel Booker
2. David Usher
3. Dave Ringsell
4. Gary Oliver
5. Dominic Skinner
6. Thomas Oliver
7. Keith Tucker
8. Adrian Sully
9. David Clift
10.Bradley Coaker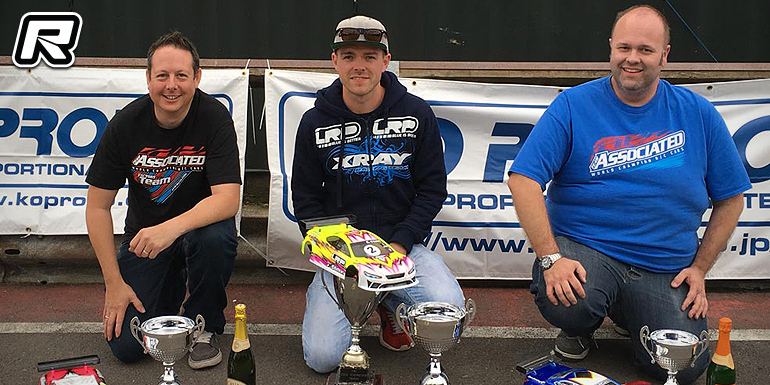 As for the overall championship in Modified it was Olly Jefferies from Chris Grainger and Matthew White. The title honours in 13.5T went to Zak Finlay from James Hart and Chris Gunter and finally in 17.5T it was Daniel Booker from Michael Ball and Dave Ringsell.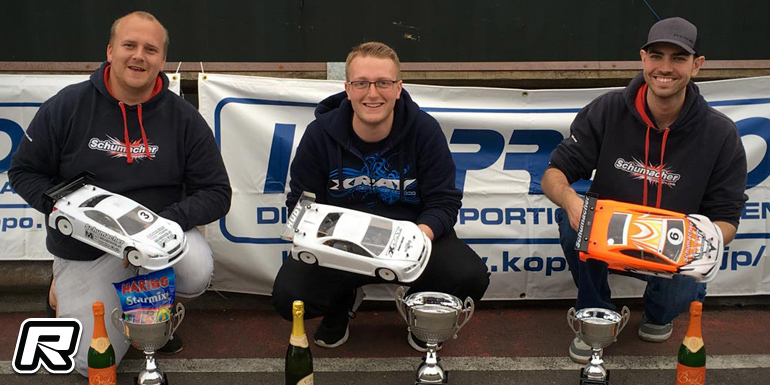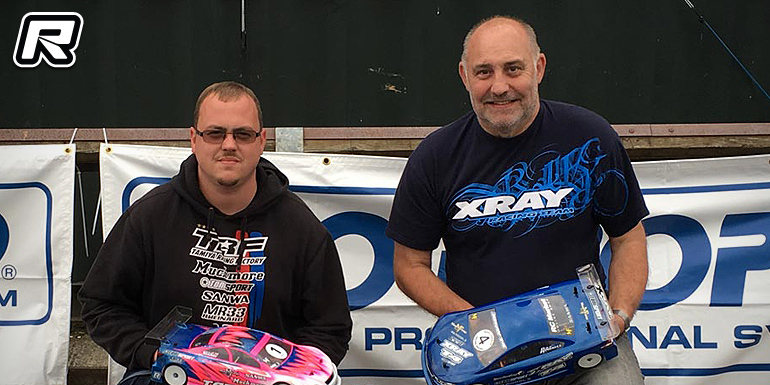 Source: Schumacher [racing-cars.com]
---