September 28, 2016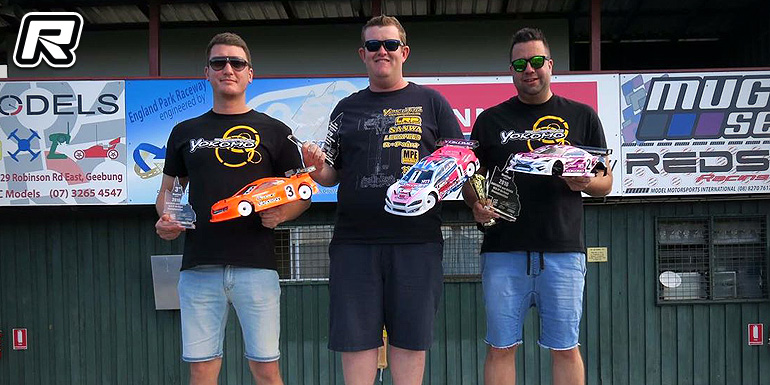 The 2016 EP Queensland State Titles were held at the world class Brendale facility last weekend. In Touring Modified Simon Nicholson TQ'd followed closely by Nathan Reese in second and Lionel Saunders in third. Simon took full advantage of TQ position and got off to an early start to take a comfortable A1 and A2, Nathan having plenty of pace to stay out of trouble behind, but not enough to challenge Simon for the victory while Lionel Saunders rounded out the top 3 for an all-Yokomo podium. In the Stock class it was Keith Mackrill (Yokomo) who brought home the win.
Touring Modified final results:
1. Simon Nicholson
2. Nathan Reese
3. Lionel Saunders
4. Peter Beckett
5. Liam Chadwick
6. Luke Sinanian
7. Ed Clark
8. Milton Lincoln
9. Brad Mc Donald
10.Scott Humberstone
Thanks to Nathan Reese for the report.
---