September 12, 2016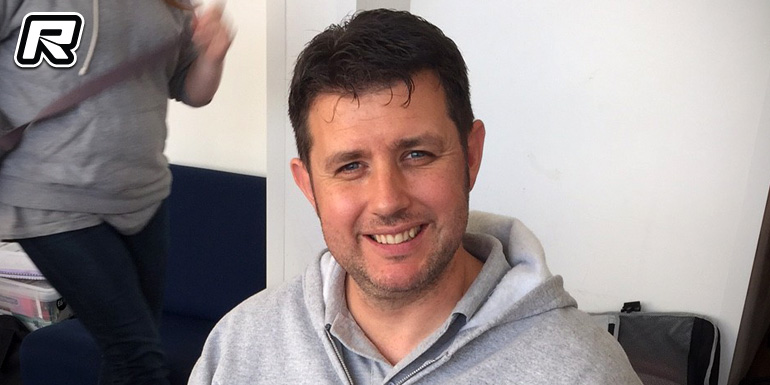 The fourth and final round of the Summer Shootout Series took place in Chesterfield, UK last weekend. The event was run as a 2-day GP with practice and initial qualifying on Saturday, followed by further qualifying and finals on Sunday. Following the recent change to the BRCA National classes, the Shootout Series offers the same classes for LMP12 cars with 13.5 blinky as the Stock class and 6.5 blinky as the revised Modified category. The switch to 6.5 blinky in place of Open Modified appears to have bolstered entries for all events, with nearly 3-times more competitors signing up to race this class than when it was run as open motor and speedo previously.

In the 6.5 Modified category, former World Champion David Spashett set the pace with his Roche chassis. He remained fastest throughout qualifying and lined up on pole position for the A-final. Adam Catchpole was 2nd, also running a Roche with Mark Stiles third driving a Yokomo. Mark was a late arrival to the event having been unable to attend the practice day on Saturday but appeared to be up to speed by the end of qualifying. These top three drivers were super close with less than 1.5 seconds covering them, so the final looked like being a competitive encounter.
Unfortunately the A-final didn't live up to expectations; at the buzzer Spashett leapt into the lead but there was carnage behind. Adam Catchpole's diff slipped as he applied the throttle and his stationary car left Stiles with nowhere to go but into the back of him. The resulting mayhem allowed Spashett to stretch an early advantage; one which he would maintain for the duration of the race. Rising star Ollie Payne benefited from the messy start and moved up to second place driving a Roche car, whilst Stiles eventually recovered to third despite being tenth and almost a full lap behind after the first lap. The result left Spashett as the overall series champion, with Stiles finishing second and Ollie Payne a credible third.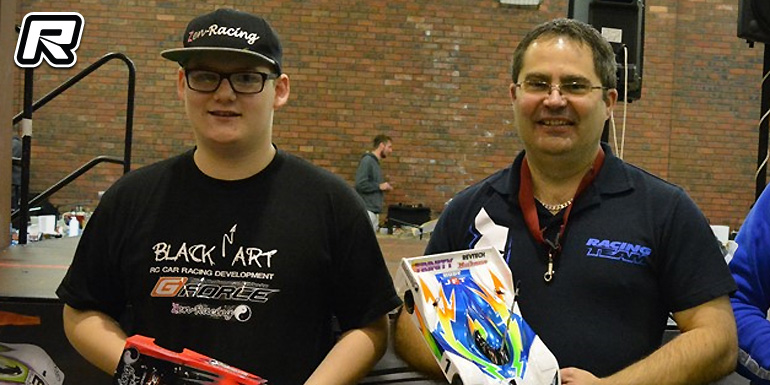 In the 13.5 stock class Mark Jewitt was top qualifier ahead of Ollie Payne to make it an all-Roche front row. Leigh Dibble was a solid third driving a CRC on his return to racing after a year off. In the A-final the top two were reversed with Payne prevailing ahead of Jewitt, whilst Dibble maintained third by less than one second from Gavin Clinch. The result was enough to give Jewitt the overall series win though, with Payne in second and Craig Nutting third.
Thanks to Mark Stiles for the report.
---