September 12, 2016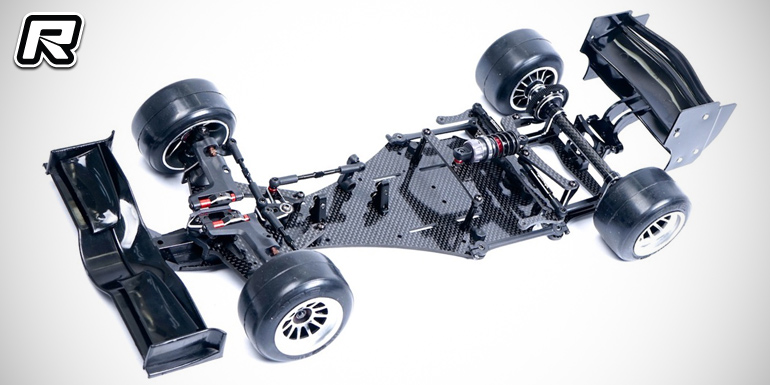 VBC Racing have introduced the latest incarnation of the Lightning FX formula car, the Lightning FXM. With a focus on being an evolution rather than a revolution many design features were taken over from the predecessor with refinements being made to create a more versatile, easier to drive and faster car. The rear end of the car underwent the most changes with the rear pod being a complete redesign. Inspired by the Lightning 12M the FXM features a very low centre of gravity and lightweight rear pod design, with the bulkheads being made of black anodised 7075 aluminium. The assembly also features a cross brace support made from carbon fibre tubing that prevents the pod from tweaking, it shields the rear axle from dirt and debris and it also makes for longer axle bearing life.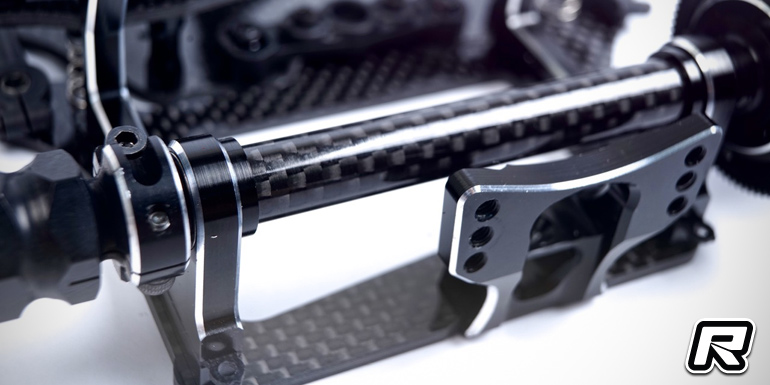 Another new design feature on the FXM is the rear wing support. Machined from black anodised aluminium the part offers multiple wing mounting positions and on top of this the lower rear pod plate has been beefed up for added durability.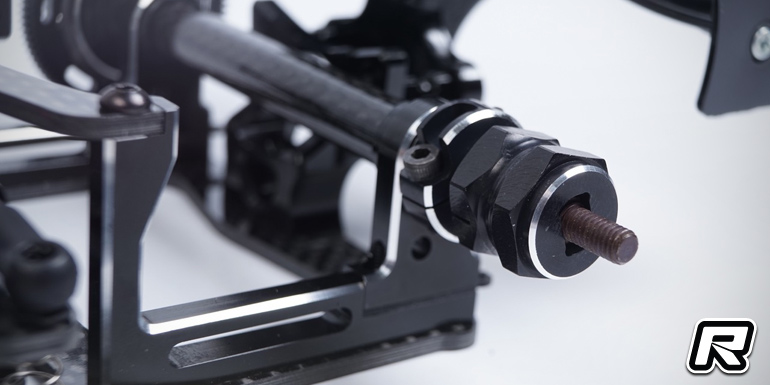 The rear axle height adjustment is carried out by shims that do away with the usual height insures and the rear axle is a precision-machined spring steel rear axle with both ends featuring black anodised aluminium wheel hubs.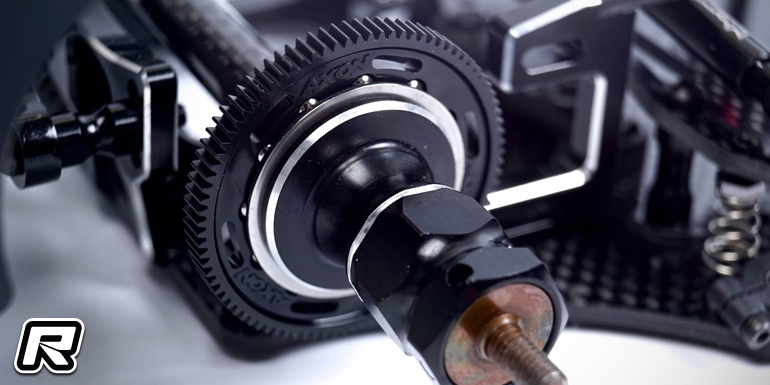 The ball differential now utilises standard ball bearings throughout the entire hub including the thrust bearing. The differential design has a special rubber O-rings which supports the differential rings for smooth and consistent differential action and the lightweight 7075 alloy hub is coupled with an easy access spring steel end cap. The FXM rear differential is supported with an Axon spur gear which comes standard.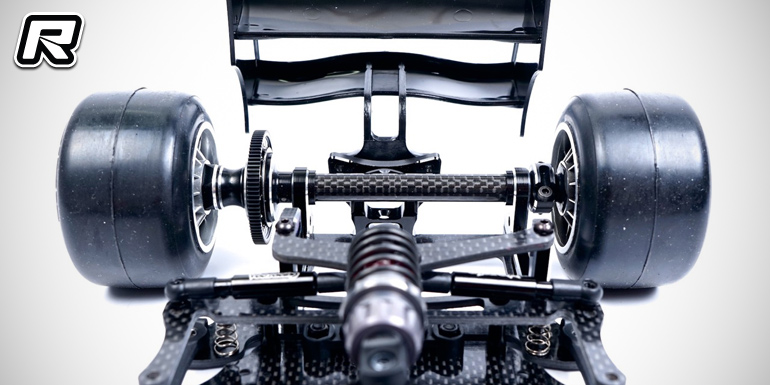 A new design feature for the FXM is the inner spring perch position. The new position makes for improved consistency with the springs being relocated to the inner most position. The side-links have remained the same and offer smooth pivoting action for the rear pod. The central shock location of the FXM has undergone a few changes with the new mounting position allowing for better damper angle and length control.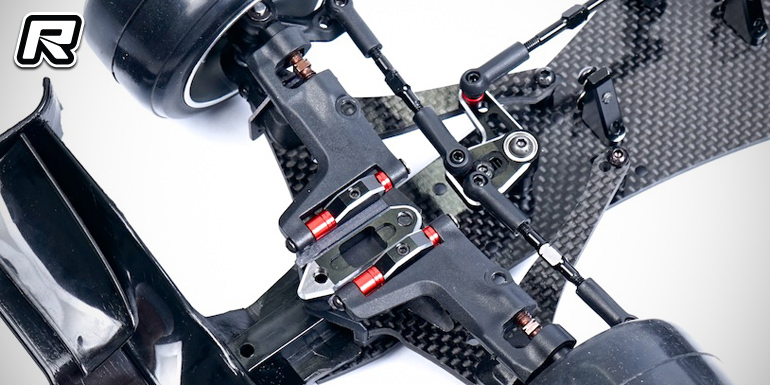 Chassis-wise the car allows for transverse and inline battery positions with the transverse battery can be shifted by a total of 5mm in order to fine-tune the weight distribution and traction. Carried over from the previous car was the front end steering and suspension system although the front kingpins underwent some improvements, the upper ball cup is of a new design as is the steering block stopper.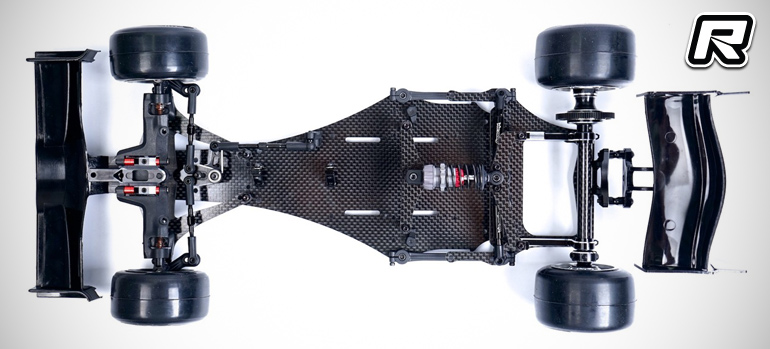 Source: VBC Racing [vbcracing.com]
---