September 20, 2016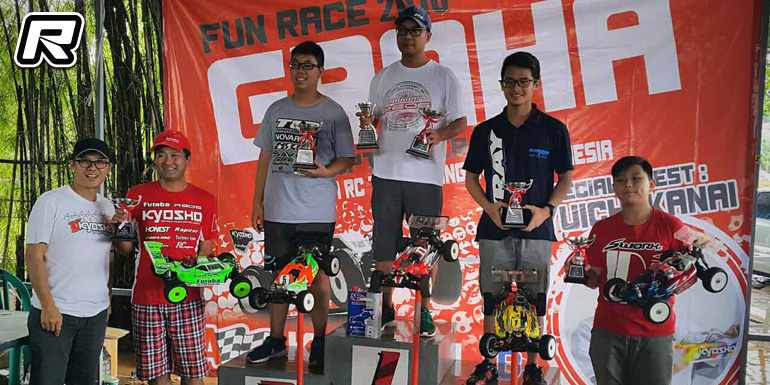 The Graha Raya Fun Race was held last weekend at the Graha Raya track in Tangerang, West Java, Indonesia. A total of 58 drivers attended from Jakarta, Surabaya, Batam, Kendari, Banjarmasin, Balikpapan, Palangkaraya and Medan. The event saw the attendance of two special guests in the form of Kyosho's very own Yuichi Kanai from Japan, and Shania Yulo, the Kyosho racer girl from the Philippines. Unfortunately, the weather was pretty unpleasant. When Kanai san arrived on Friday the track was wet and muddy and more rain came in the afternoon. Practice was possible from Saturday noon on and on Sunday morning the drivers would be even greeted by the sun but after three of the four qualifiers it started to rain heavily leaving the race directer with no choice but to call it a day and to take two of the three qualifying rounds to determine the overall result that then saw Adrian Wicaksono (Mugen/Reds Racing) taking the win from Adrian Sutanto (TLR/O.S.) and Jason Nugroho (Xray/Novarossi).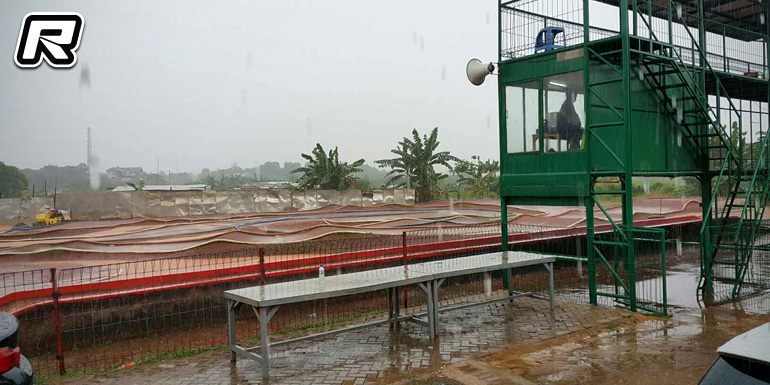 Final results:
1. Adrian Wicaksono – Mugen/Reds Racing
2. Adrian Sutanto – TLR/O.S.
3. Jason Nugroho – Xray/Novarossi
4. Yuichi Kanai – Kyosho/Reds Racing
5. Kenji Liono – SWorkz/SPower
6. John Agus – Kyosho/O.S.
7. Yudha – Mugen/Picco
8. Aswin N – TLR/O.S.
9. Andre I – Mugen/O.S.
10.Vindra Mboi – Kyosho/O.S.
11.Faisal Ali – Mugen/Reds Racing
12.Ery S – Kyosho/O.S.
13.Ariathena – Xray/FX
14.Darmadi – TLR/O.S.
15.Wie Wen – Mugen/O.S.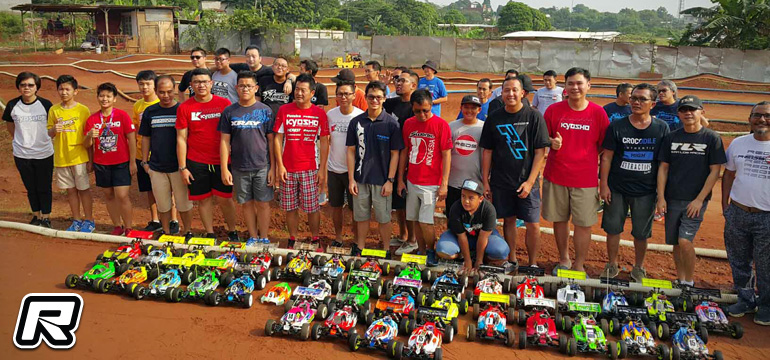 Thanks to Michael Nugroho for the report.
---