September 22, 2016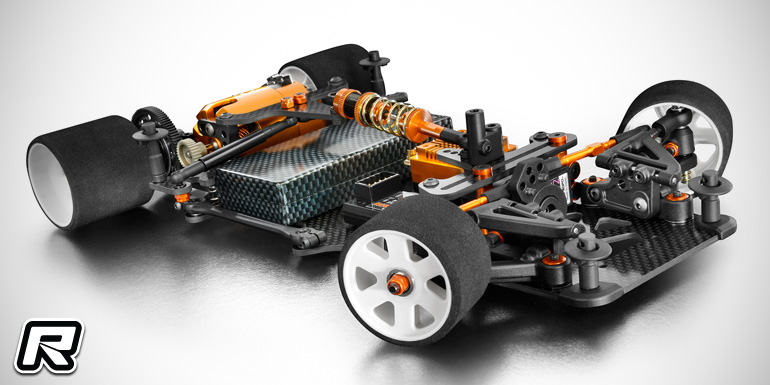 Just in time for the forthcoming indoor season Xray have introduced the 2017 variant of their successful X12 1/12th scale pan car kit. Building on the multi-time national and European Championship winning X12 platform, the 2017 variant features a sensible amount of refinements and new features with the car being based on a new 2.5mm carbon fibre chassis that is of a narrower design to reduce chassis scrub during hard cornering and to achieve a more centralised weight distribution. Despite its narrow width the chassis still allows for transversally or inline mounted battery packs, giving a range of weight distribution options for both lower and higher bite tracks.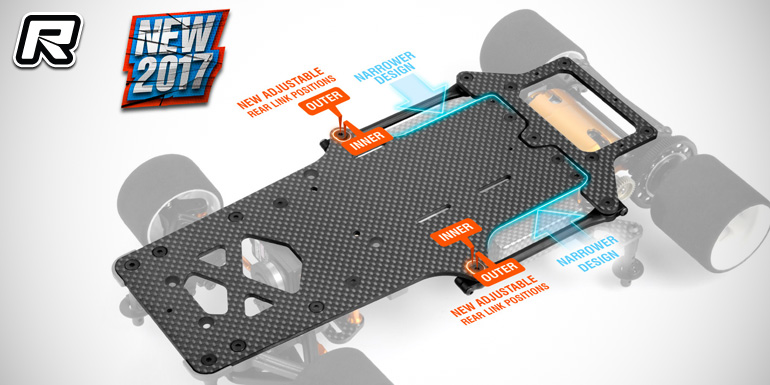 New to the '17 chassis are also two side link positions, one being a standard "straight" setup while new inner mounting positions allow to run "angled" links which improves in-corner steering. Also new for next year's car are updated chassis cut-outs underneath the front end that allow for improved chassis flex and thus increased steering.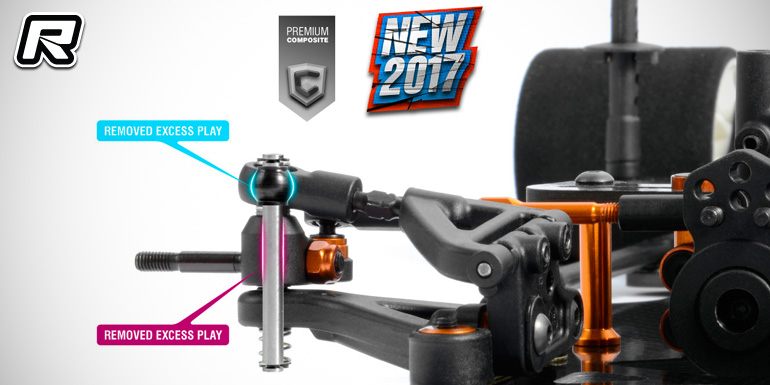 While being at the subject of the front suspension, Xray include revamped steering blocks and front ball joints that greatly reduce excessive play for a more consistent steering feeling and steering response. The overall design of the reactive caster front end remains the same as in previous years, making for a widely yet easy to adjust suspension.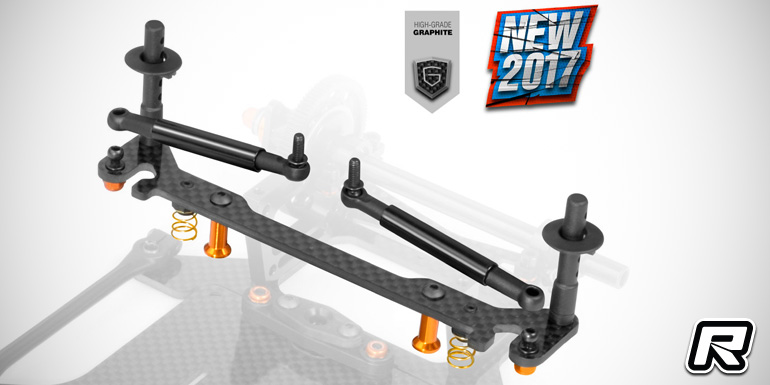 Going backwards the 2017 kit features the proven adjustable floating servo mount and a large volume centre shock absorber for optimised traction and great rough track handling. New to the '17 kit is the redesigned, narrower rear link brace. Machined from high-quality carbon fibre the narrower design saves weight while also helping to centralise weight for quicker direction changes.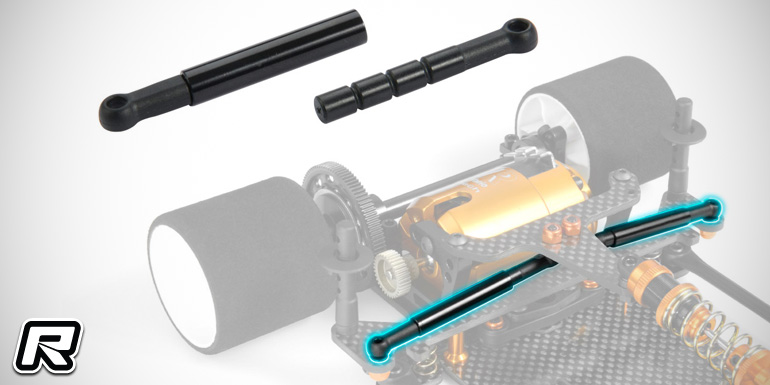 Part of the new setup are also short side tube dampers that consist of aluminium outer tubes and machined Delrin pistons for ultra-smooth and consistent operation. While scrubbing weight the new tube dampers also make for an easier to drive car.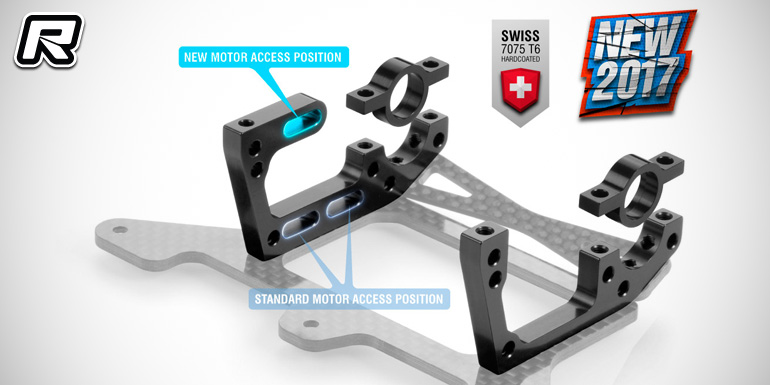 Swinging over to the very rear end of the car, new for 2017 are updated rear aluminium motor and side pod plates. Machined from black anodised 7075-T6 aluminium the motor mount plate received a new, third motor mount screw hole that improves the motor fitment and greatly reduces the chance of the motor moving in heavy impacts.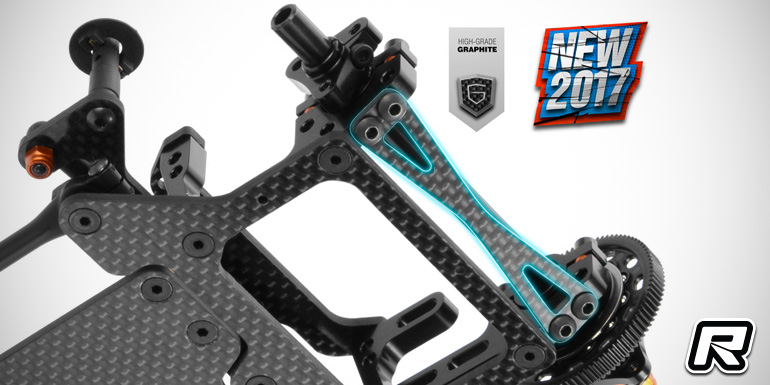 The bulkheads are also of a lower design and they accommodate the new carbon fibre chassis rear brace, that replaces the previous alloy tube, with the new design reducing tweak, it is of a lighter weight and still withstands serious crashes better. The motor pod rests on a new, narrower lower pod plate that relocates the motor to the right for an improved weight balance while the left bulkhead moved by about 5mm to the right, again to improve the car's weight bias.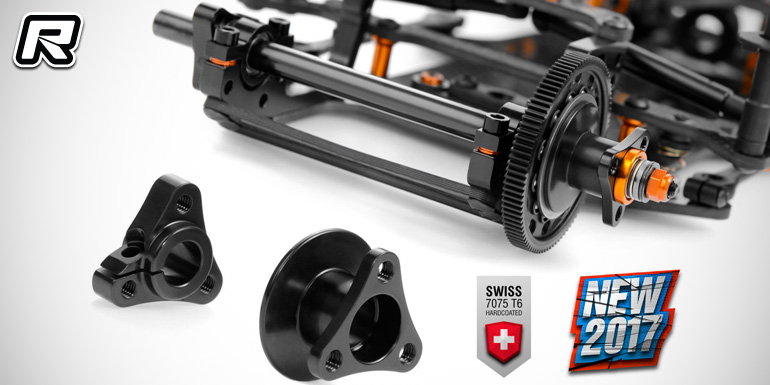 To accommodate the updated rear pod design and weight bias, Xray have included new rear aluminium wheel hubs that are of a lighter design that also allows for a wider range of track width adjustments using shims. The rear left aluminium wheel hub features a centre-balanced clamping mount system, ensuring secure mounting while eliminating vibrations.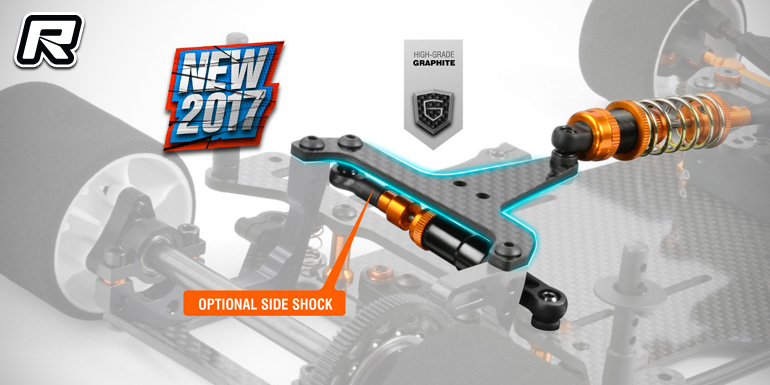 The update rear end is rounded out by a new upper pod plate whose narrow design allows to use the standard side tube dampers and also an optional single side shock with the letter improving traction in low to medium-bite conditions.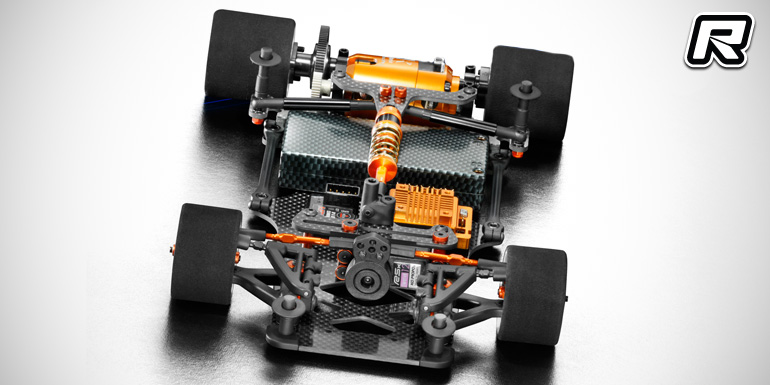 2017 features:
– All-new chassis
– All-new rear pod
– All-new rear bulkheads
– All-new rear wheel hub
– All-new graphite brace
– All-new side tubes
– All-new rear link brace
– All-new rear pod upper plate
– All-new steering blocks
– All-new front ball joints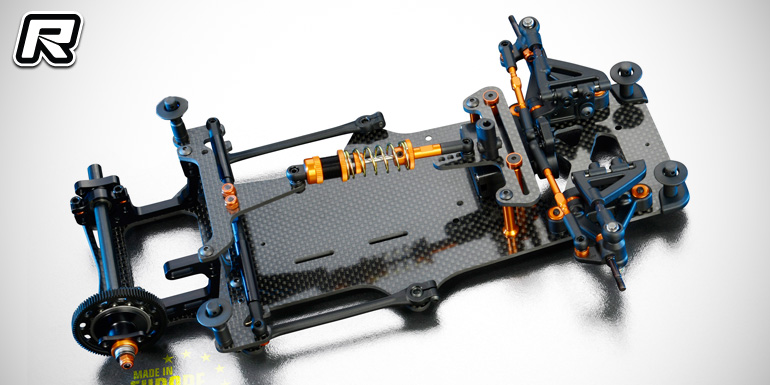 Source: Xray [teamxray.com]
---