October 27, 2016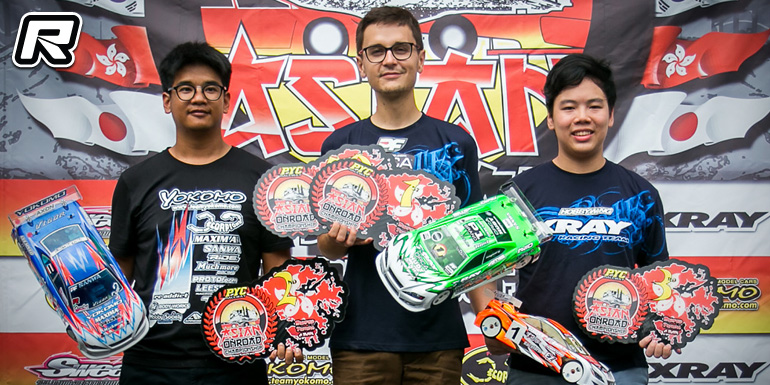 Round four of the 2016 Asian Onroad Championships was held at PYC Raceway in Hong Kong. This unique, historical event was unluckily forecasted to coincide with a level 8 typhoon that would shut down most of the Hong Kong's working force due to high wind, rain, and flooding advisory. However, miraculously enough the racing Gods would shine upon the AOC and slid the typhoon quickly across the dense city without any major harm or damage. Racing resumed on Saturday and the thrill of the AOC was back in action. One of the biggest standout feature about PYC Raceway is the smoothness of the surface. The silky asphalt top mimicked the pleasure of driving on carpet balanced with perfect curbs that allow every driver to press hard and use the curbing without too much penalty. The layout had great flow mixed with high and medium speed corners that required a certain amount of stability to carry maximum corner speed. Although the layout was not extremely tricky, it was nice not having "luck" features or sections that would eliminate drivers from having close battles. The times were close.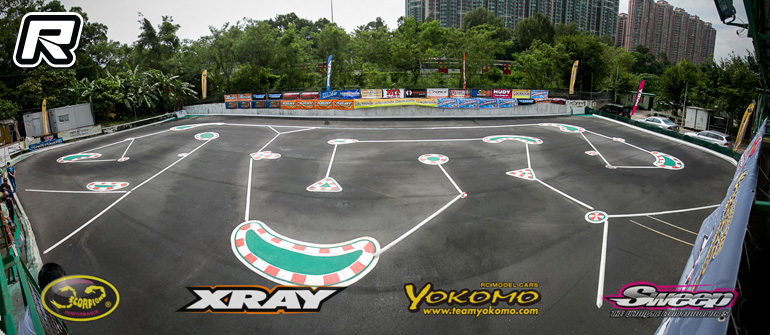 The super battle between three World Champions in the Modified Sedan class left the audience in awe. Leading the field from a near flawless qualifying effort, Xray's Alexander Hagberg would set fastest time in four of the five qualifying rounds. Using his pole position with mastery, the former 200mm World Champion held off the newly crowned ISTC World Champion's early attacks. Hagberg's defence was impenetrable for nearly 4 minutes and Volker was slowly cooking his tires in his efforts to keep the pressure on his Xray rival. With a minute left, Hagberg was able to find his groove and slowly pull himself out of harms reach with a comfortable margin to 2nd place. On the final lap, Volker would unfortunately suffer a DNF from a broken spur gear and finish 5th. Benefiting from Volker's mishap, Yokomo teammate Meen Vejrak would move up a spot to finish 2nd along with Singapore's young gun and rising talent, Dominic Quek taking 3rd making it his first major international podium finish.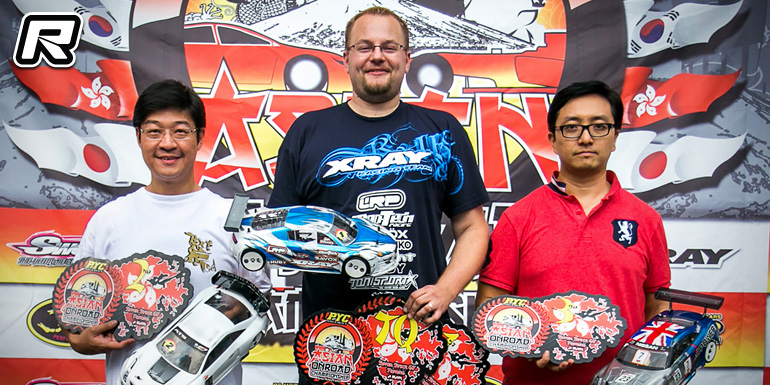 Joining the group in the 13.5 GT class was none other than ultra fast ETS Champion, Jan Ratheisky. As anticipated, Ratheisky was able to secure TQ by setting fastest time in four out of the five rounds. With his dominant performance in qualifying, A1 wasn't much different. Steadily and confidently, Ratheisky took command early in the race and showed his real speed when it mattered most by taking the uncontested win. 2nd place qualifier, Lawrence Wong would finish with a strong 2nd and James Lee 3rd in A1. Unable to start A2 or A3 due to rain, the overall was decided by using the results from A1.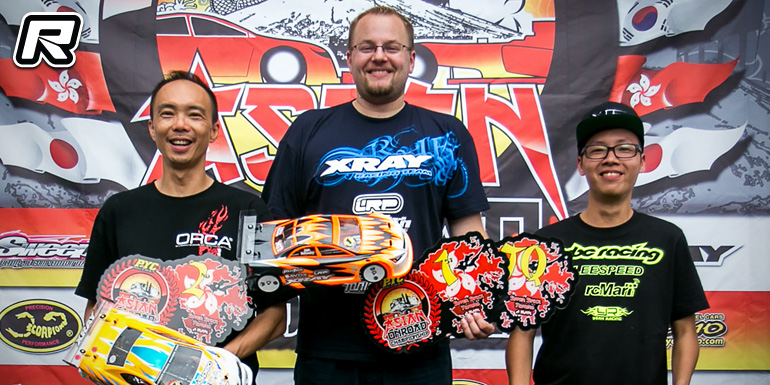 Once again the ETS superstar, Xray's Jan Ratheisky would give the Hong Kong fast guys someone to chase in the Super Stock 13.5 boosted class. Still able to secure the TQ by setting fastest time in 3 of 5 rounds, Ratheisky wasn't fully on his game until the start of A1. Once again, Ratheisky would enter race mode and drive flawlessly to victory in A1 by over 6 seconds. Yah Cheung, who showed great pace all weekend and even TQ'd round 5 during qualifying would finish 2nd while 4th place qualifier, Keith Chui finish 3rd to top the podium.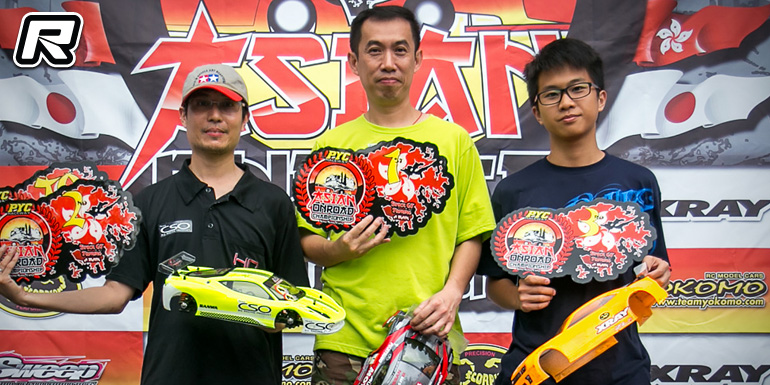 In the popular Stock 17.5 GT class, it was FC Wu shining in qualifying with outstanding performances TQ'ing four of five rounds to start on pole for the triple A Mains. Unfortunately during A1, Wu would start to gap the field only to make a mistake that would send Wu off the track and unable to resume. However, A2 was a completely different story as Wu led from start to finish taking the win by over 2 seconds. Beavan and Autumn, who finished 2nd and 3rd respectively put in a great fight to round out the podium. Just after A2 had finished, mother nature would unleash a shower that would prematurely end the day of racing leaving the results to be decided by the 2 mains ran in 17.5 GT and the single mains in the other classes. Ultimately this would give Hong Poon the overall win from his faster A1 time and FC Wu taking 2nd. The final spot on the podium was Beavan using his A1 time to round out the podium three.
Thanks to Thomas Tran for the report.
---