October 18, 2016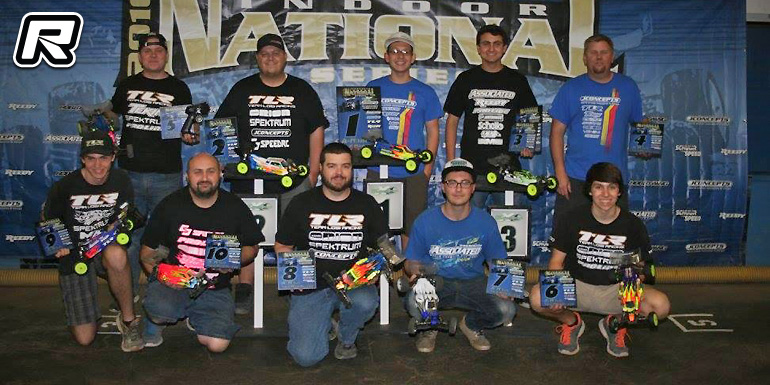 Round four of the JConcepts Indoor Nationals was recently held at R/C Excitement in Fitchburg, Massachusetts. As Friday rolled on, more and more people showed up throughout the day to find the perfect setup for the start of seeding and heading into the qualifiers, everyone was battling it out to see who would earn the coveted pole position. In the prestigious 2WD Modified class, Jake Mayo showed his skill and speed once again by dominating three rounds of qualifying, earning him the pole position.

After an all-day waiting game on Sunday, everyone was able to get their cars prepped for the back-to-back triple A-main events for the Modified Buggy divisions. In the first main, Jake got the holeshot, then due to a small bobble by Max Flurer early on, Daimon Borkowicz, coming from the 3 spot, was able to quickly get up to the second position, sitting right behind Jake. After battling for over half the race, Daimon capitalized on a mistake by Jake, earning him the win in A1. Moving onto the second main, Daimon pushed up into the front spot while battling with Jake again. With a mistake from both drivers at the end of the race, Max Flurer took the lead, leaving it a three-way battle to the line. When the tone rang, Daimon shot out front, giving him the overall win.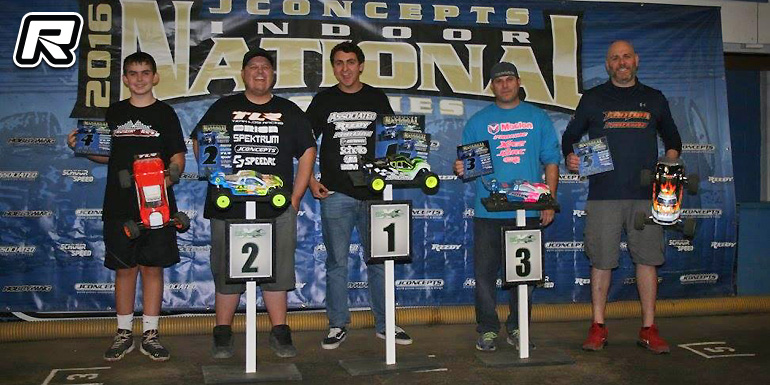 Up next was the 2WD Modified Truck division. Jake Mayo and Max Flurer played an action-packed race in the third qualifier for the overall TQ. After swapping the lead multiple times, Jake was able to take advantage of a late mistake by Max, earning him the top spot overall. Heading into the main, the two continued to battle to the finish in the single 7-minute A-final and at the finish it was Jake Mayo out front.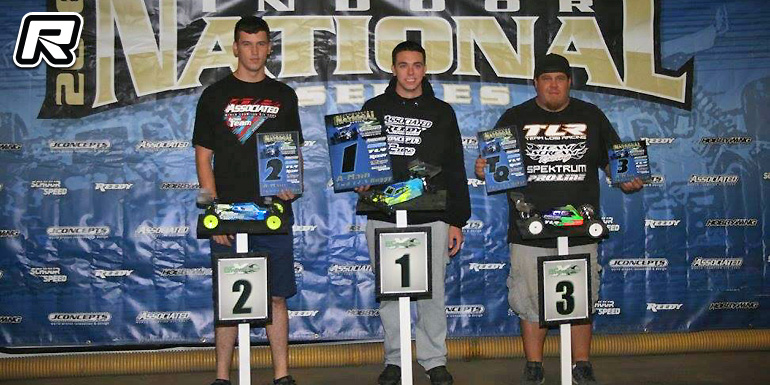 In 2WD Stock Buggy, James Bennet was able to stay consistent throughout the intense qualifying, only missing the top spot by one point and ending up third on the grid. Playing it smart in the single 7-minute main, he was able to capitalize on the leaders' mistakes and drove his buggy to the winner's circle.
Source: Team Associated [teamassociated.com]
---