October 18, 2016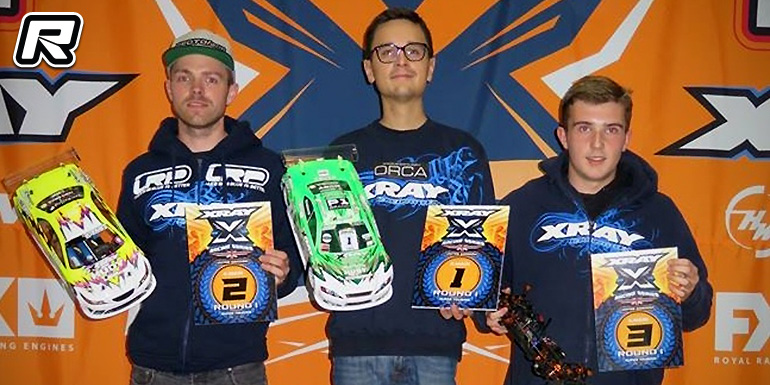 Round one of the re-branded CWIC series got underway this weekend with a full entry heading to the Christie Miller Sports centre. A very new look and feel to this year's series as support now comes from title sponsor Xray, Hudy and Hobbywing. The CWIC series has always been popular with touring car drivers in the west of the UK and now with the additional support its hoped drivers from further afield will come and taste the friendly but competitive feel of the series, still run under the expert supervision of Stephen Fabray the championship now has a new control tyre and hand-out motors for the touring car stock class. Three rounds of qualifying got underway at ten o'clock after a short practise run for all the drivers, the new tyre showed good grip from the start even on a relatively green track.

In the modified class Alex Hagberg took TQ ahead of Olly Jefferies with Johnny Bowden third. In the stock class Zak Finlay showed why the national champion taking all three rounds of qualifying, behind Zak young Daniel Blake was next up in 13.5 stock in front of Marcus Askell. In the 1/12th class Ollie Payne was using the event as some pre national practice ahead of next week's Eastbourne National and he dominated all the three rounds of qualifying taking pole for the A-final ahead of Jimmy Maddison and Paul Ash. The GT12 class was well supported as always and Johnathan Simblet proved the man to beat taking TQ with three straight wins, Daniel Sparrow was next up ahead Phil Brookes and finally in formula Daniel Blake took TQ with Lee Hedges second and Joe Keaveney third.
Super touring was a demonstration two leg final for Alex Hagberg, Olly Jefferies hung on to his team mate for a few laps early on in both final but today was all about Alex, despite changing to a aluminium chassis Olly had to settle for second in both legs and third place fell to Jefferies' Gloucester club mate Kai Grainger.
Super Touring final results:
1. Alexander Hagberg
2. Olly Jefferies
3. Kai Grainger
4. Jon Bowden
5. Shaun Ogden
6. Steve Davis
7. Nick Waywell
8. Liam Hammond
Leg one of the stock A final saw a perfect drive by Zak Finlay with Markus Marcus Askell second but all eyes were on the battle for third between Daniel Blake and Jimmy Maddison, Jimmy eased by Dan at the midpoint but then a mistake saw Jimmy hand the lead back to Daniel, then on the last lap the slightest mistake from Daniel saw Jimmy sneak back through to take third in leg one. Leg two of the stock final was business as usual for Zak and once again the real battle on track was between Jimmy and Daniel, second in the second leg helped Jimmy take runner up spot in the overall results with Markus Askell completing the top 3.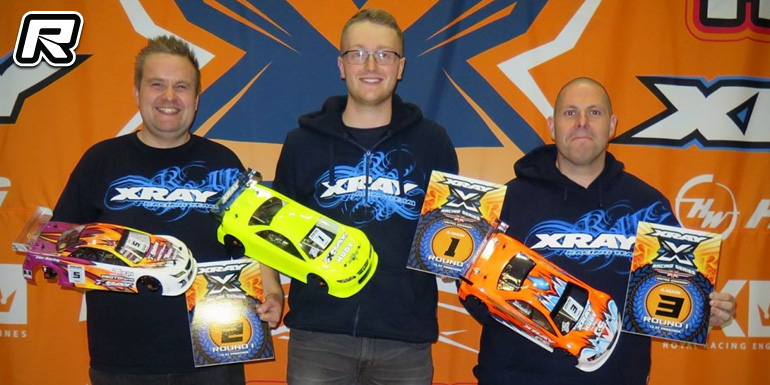 Touring Stock final results:
1. Zak Finlay
2. Jimmy Maddison
3. Marcus Askell
4. Daniel Blake
5. Shaun Ogden
6. Mark Giaquinto
7. Glenn Westwood
8. Phil Vickers
9. Andy Travis
10.Tom Green
In the 1/12th scale final Ollie Payne dominated and if he was getting track time ahead of next week's national he must feel pretty confident for the week ahead, Ollie took TQ and wins in both finals ahead of Jimmy Maddison, long time 1/12th racer Paul Ash was third.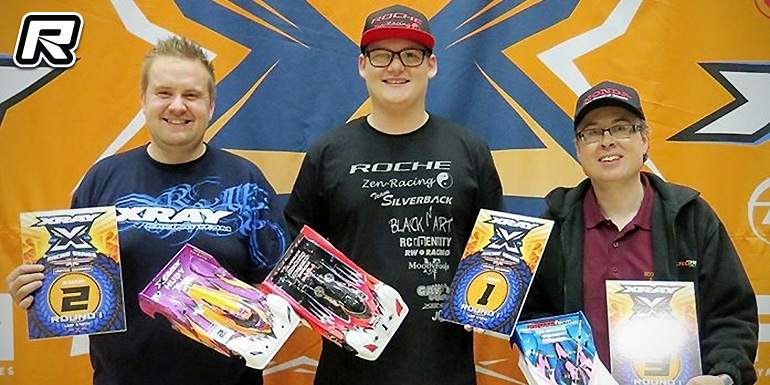 1/12th scale final results:
1. Ollie Payne
2. Jimmy Maddison
3. Paul Ash
4. Sam Exton
5. John Ridding
6. Simon Parish
7. Daniel Sparrow
8. Mark Winslow
Formula was won by Joseph Keaveney with his Hass replica and Daniel Blake made up for not making the top three in stock by finishing second in Formula1 ahead of a very pleased Lee Hedges.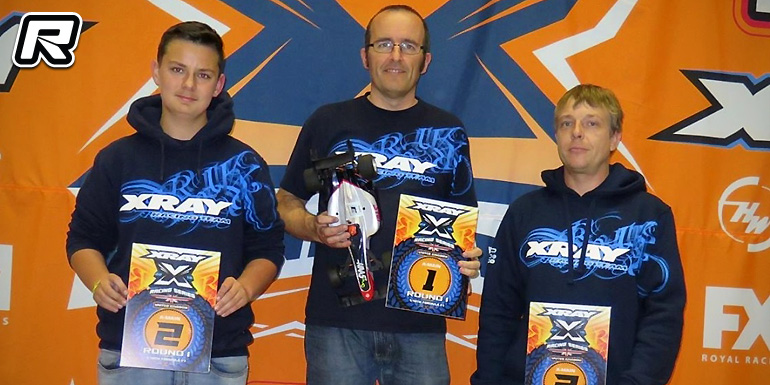 Formula final results:
1. Joe Keaveney
2. Daniel Blake
3. Lee Hedges
4. Jonathan Simblet
5. Kobus van der Westhuizen
6. Stewart Woodend
7. Benjamin Kirkham
8. Remo Casadei
9. Tony Archer
10.Paul Beecroft
Finally Jonathan Simblet took the victory in GT12 from Lee Owen and Phil Brookes.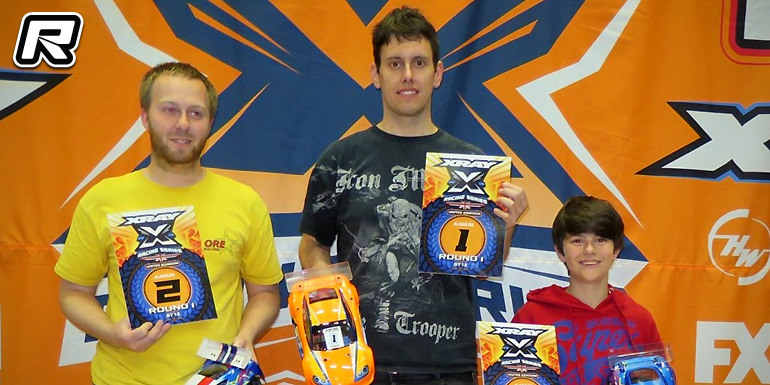 GT12 final results:
1. Jonathan Simblet
2. Lee Owen
3. Phil Brookes
4. John Ridding
5. Daniel Sparrow
6. Adrian Parkes
7. Colin Hancocks
8. Terry Crew
9. Carl Boswell
10.Tommie Chiu
Source: Xray [teamxray.com]
---