October 11, 2016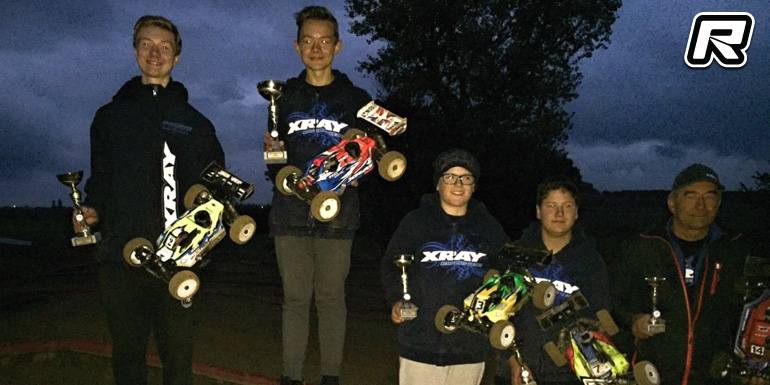 The fourth and final round of Czech 1/8th Off-road National Championship took place last weekend in Kolin. Steady rain the week before the race questioned the condition of the track on race day but the club did an amazing job to prepare the venue for the event. The Nitro Buggy class qualifying was lead by Jiri Mara from Max Gotzl and Frantisek Kalenda while the E-Buggy category had Kaja Novotny coming out fastest despite skipping Q2 due to rain. Max Gotzl and Milan Mudra came in second and third.

In the Nitro Buggy main final TQ holder Jiri soon opened a gap on the field but he would face technical issues towards the end of the run, allowing young Milan Mudra to grab the win despite Kaja trying to get to the top. Ultimately Kaja would have to settle for second following some mistakes while Max Gotzl rounded out the top 3.
Nitro Buggy top 10 results:
1. Milan Mudra – Xray
2. Kaja Novotny – Xray
3. Max Gotzl – Xray
4. Frantisek Kalenda – Xray
5. Jiri Benes – Xray
6. Petr Klatovsky – SWorkz
7. Karel Hajek – Kyosho
8. Michael Horak – Xray
9. Martin Rytir – Xray
10.Jiri Mara – Serpent
In the E-Buggy final pole position holder Kaja feared to having opted for a wrong tyre but the mud soon clogged the tread pattern meaning the tyre choice would not matter that much. At the end Kaja would bring home the win from Milan Mudra in second and Max Gotzl in third.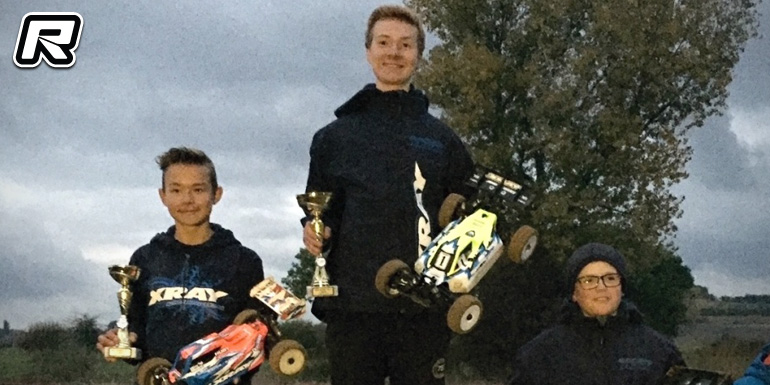 E-Buggy top 10 results:
1. Kaja Novotny – Xray
2. Milan Mudra – Xray
3. Max Gotzl – Xray
4. Martin Rytir – Xray
5. Vaclav Broz – Serpent
6. Marek Ornst – Mugen
7. Petr Tomasek Sr. – Mugen
8. Michal Vanek – Xray
9. David Maly – Xray
10.Ales Bidovsky – Xray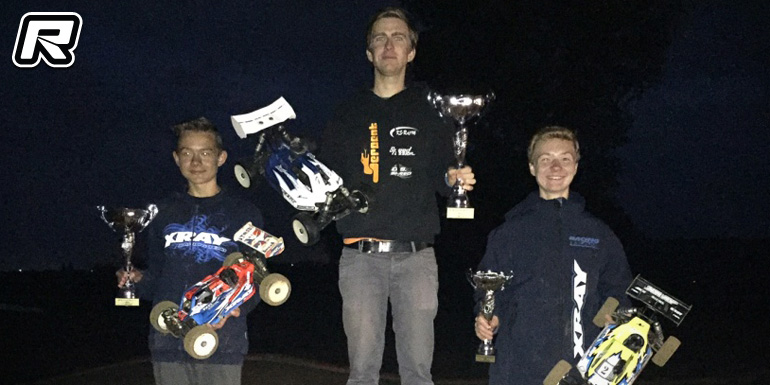 With the event marking the end of the season also the overall champions would be crowned. In Nitro Buggy Jiri Mara (Serpent) would take the title from Milan Mudra (Xray) and Kaja Novotny (Xray) while in E-Buggy Kaja would make a clean sweep to take the win from Xray teammates Milan Mudra and Max Gotzl. The Nitro Buggy Junior title went to Milan Mudra with Karel Hajek (Kyosho) taking the Senior class crown. Finally in the E-Buggy class it was Milan Mudra to take the Junior title with Jaroslav Valder (Xray) having won the Senior ranking.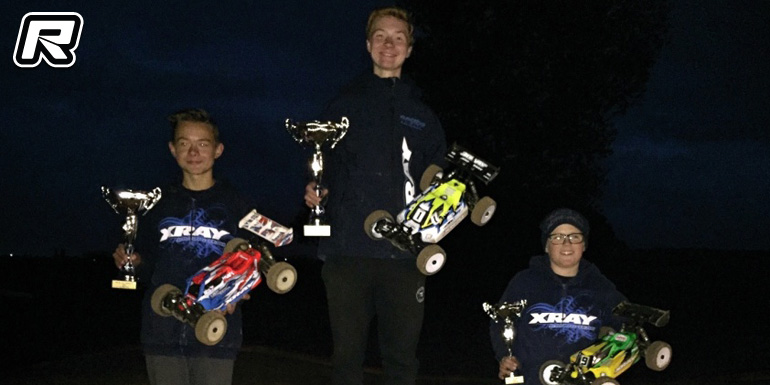 Source: Xray [teamxray.com]
---