October 15, 2016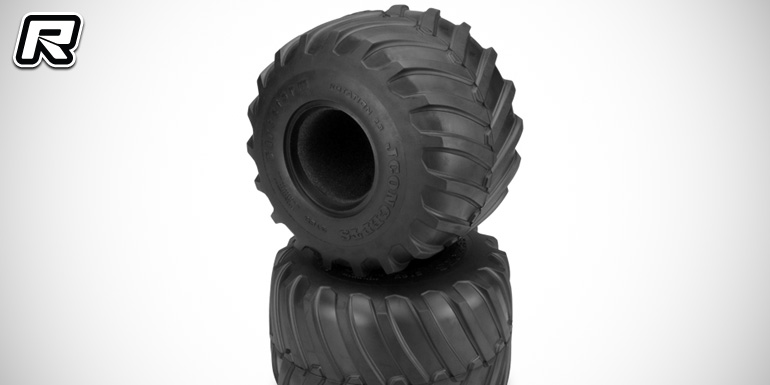 JConcepts have introduced their all-new 2.6″ monster truck tires and wheels. First up is the Renegades tire, a low-profile carcass and cut-tread offering. The chevron style lugs has been created with specially designed back-cut tread and shaved carcass areas imitating the real thing. At rotation, the tread still stands tall and provides a hefty edge of forward grip in a variety of conditions. The back-cut section provides a small transition during high-speed corning which conform to changing terrain and obstacles. The side-walls have been treated with wording, designs and descriptions consistent with full-scale tires during that generation of performance. The low-profile stance of the Renegades stays very flat during race course competition, speed-runs or general use. The tire carcass profile holds the weight extremely low while the design of the tire beads allows just the right amount of contact patch for gluing and application. The Renegades is available in sticky soft blue compound for dirt, grass and asphalt while the gold compound feels harder to the touch and excels on carpet, astroturf and polished concrete surfaces. It also expands less during high-speeds. Renegades tires are complete and include open cell React inserts to support the grippy tires.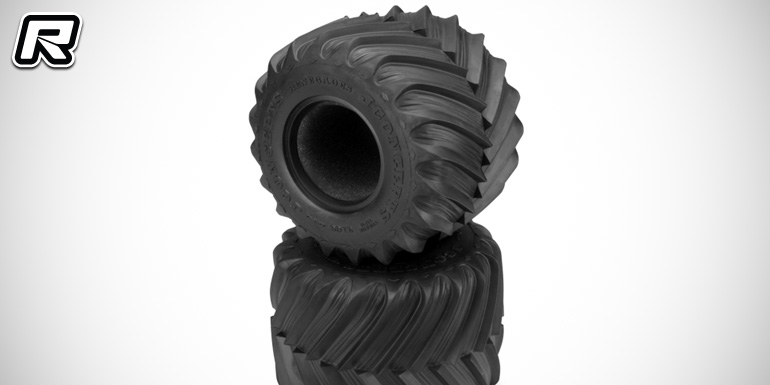 Next up is the Firestorm tire that packs the scale look and performance of the full-scale tires but with the all important race concept. Inspiration has been drawn from the 1990's era of side-by-side racing where performance, weight and appearance made all the difference. The Firestorm rolls with a scale height and width which give competition and show trucks the ground clearance, stance and forward traction necessary to look and act the part. The lowered flat bar design of the tread provides a stable lug capable of gripping an assortment of surfaces while the side-wall has plenty of strength to withstand high-speed cornering. Like the Regenades the tire is available in sticky blue and robust gold compound.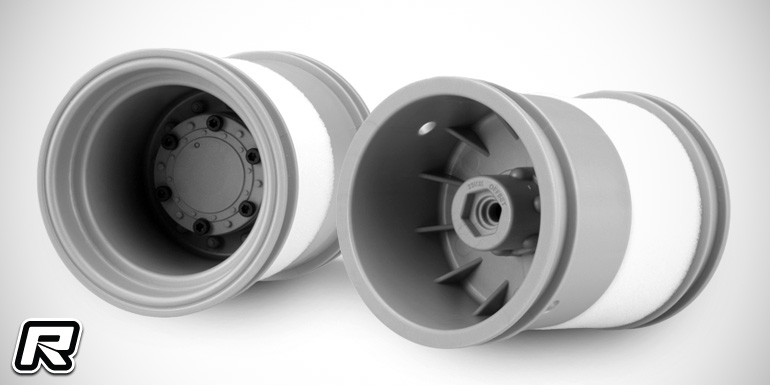 Last but not least comes the Tribute 2.6″x3.6″ monster truck wheel. It packs an assortment of options into a design and style that mimics the golden age of Monster Truck racing. The rim utilises an adaptor which can alter the off-set but also maintain a certain look while the stepped design reduces weight but also adds rigidity for the ultimate bash and play wheel. The wheel includes three off-set wheel adaptors to make adapting to the most popular trucks, including the Tamiya Clod Buster and the Axial SMT10, a breeze. The wheels include open and closed planetary caps which attach with 6 x 2.5 x 8mm screws. The planetary caps support a scale look as well as a quick change racer function to suit individual needs. The wheel set includes a slim, open cell insert, and they are available in white, black and silver colors.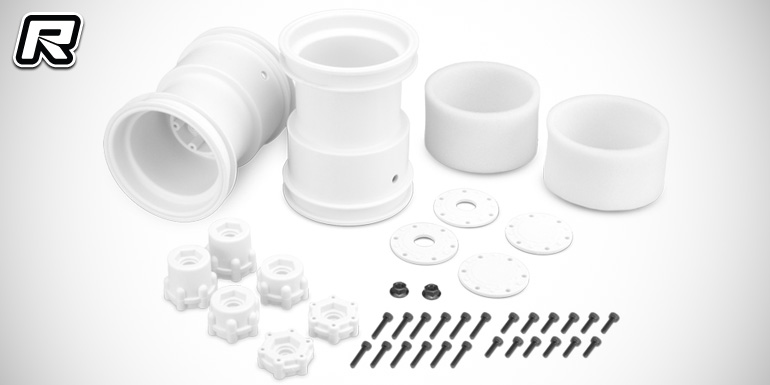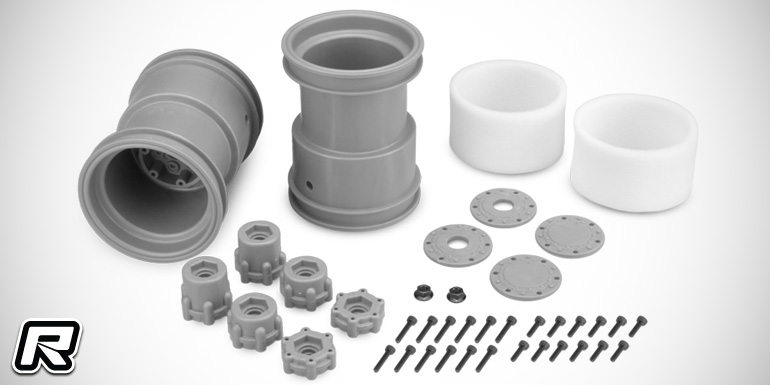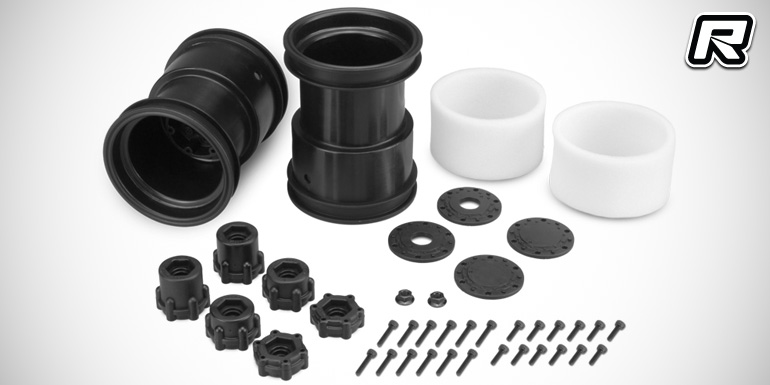 Source: JConcepts [jconcepts.net]
---