October 18, 2016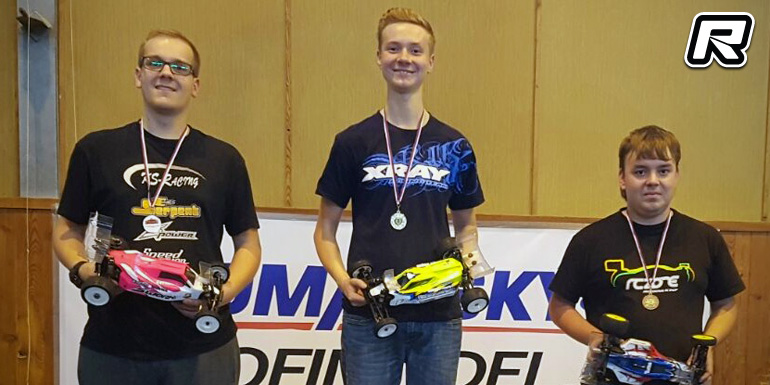 The opening round of the Czech Open Challenge Winter Series was held in Prague on a fast track with big jumps. Despite some transponder issues in Q1 Kaja Novotny took the overall 2WD TQ after coming out fastest in Q2 and Q3 and he would also take the top qualifier position in the 4WD category after making a clean sweep and winning all three qualifiers in style.

In the 2WD finals Kaja would again be the man to beat and he would score easy wins to take the overall victory from Michal Blahovsky in second and Jan Vild in third.
2WD top 5 results:
1. Kaja Novotny – Xray
2. Michal Blahovsky – SWorkz
3. Jan Vild – Team Durango
4. Jindrich Jirak – Xray
5. Vaclav Broz – SWorkz
The 4WD finals again saw Kaja coming out fastest from Michal Blahovsky while Jindrich Jirak rounded out the podium result in third.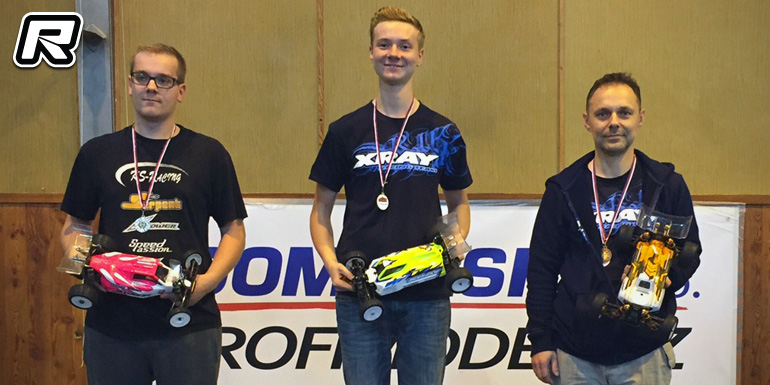 4WD top 5 results:
1. Kaja Novotny – Xray
2. Michal Blahovsky – SWorkz
3. Jindrich Jirak – Xray
4. Ivo Viktrin – PR
5. Jan Vild – Team Durango
Source: Xray [teamxray.com]
---