October 19, 2016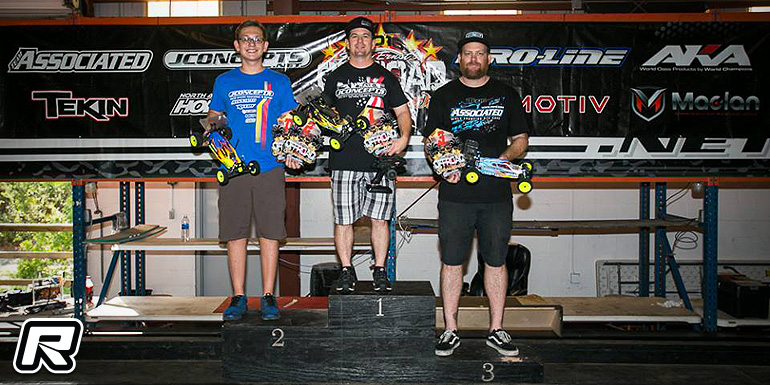 The fifth and final round of the Off-road Showdown Tour by Scotty Ernst rolled into town hosted by Superior Hobbies/Beachline Raceway this past weekend. Beachline Raceway is an amazing facility housing one of the largest 1/10th indoor scale off-road tracks, and plenty of indoor pitting. The track surface is sealed/glued orange clay making it very unique as it provides plenty of traction and is very consistent from start to finish. The track opened for official practice Friday morning and racers took full advantage as they dialed in their vehicles for the super high bite surface. Practice buttoned up around 7pm giving racers plenty of time for dinner and race day prep.

Saturday morning doors opened at 7am and qualifying started promptly at 10am. Qualifying would be rocket round for this event giving racers plenty of chances to qualify directly into the main events as they would lock in the top 8 and allow 2 bumps from the lower mains. Racing was very competitive throughout the entire day, but there could only be one racer on the top in each class. Sunday morning doors opened at 8am with the last round of qualifying getting under way as drivers took advantage of their last chance to qualify directly into the A-mains. After the dust settled and mains were set Daimon Borkowicz took the TQs in 2WD Mod and 4WD Mod while Richard Schaeffer came out fastest in Mod Truck. 4WD 13.5 went to Landen Lewis while 2WD Pro Stock Buggy was TQed by AJ Marasco. Doug Hudson came out fastest in 2WD Indi Stock Buggy while 2WD SCT went to Alan White. Finally in Pro4 SCT it was Joshua Alfaro to take the top qualifying position.
After the lunch break, lower mains got underway as racers battled it out for those all important bump-ups. To keep things running smooth, they would do single 7-minute A-mains that provided some great racing. 2WD Mod buggy would finish up the A-mains with Paul Wynn taking the win, teammate Daimon Borkowicz would finish 2nd, and TJ Bradley rounding out the top 3 podium spot.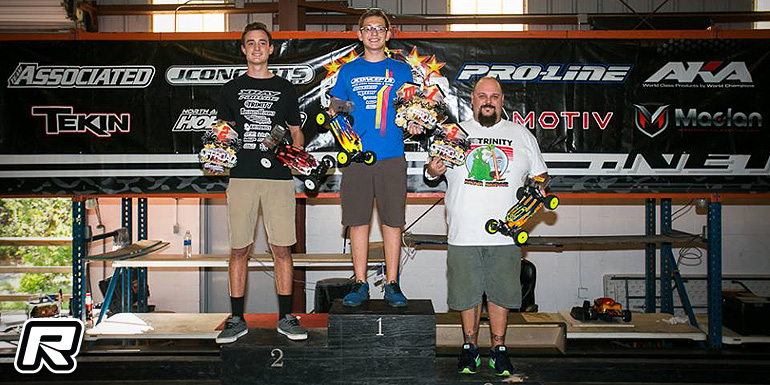 The 4WD Mod class was back and forth in qualifying, but in the main, Daimon Borkowicz took an easy win. Landen Lewis would finish 2nd, and Aaron Sikes would take the 3rd spot.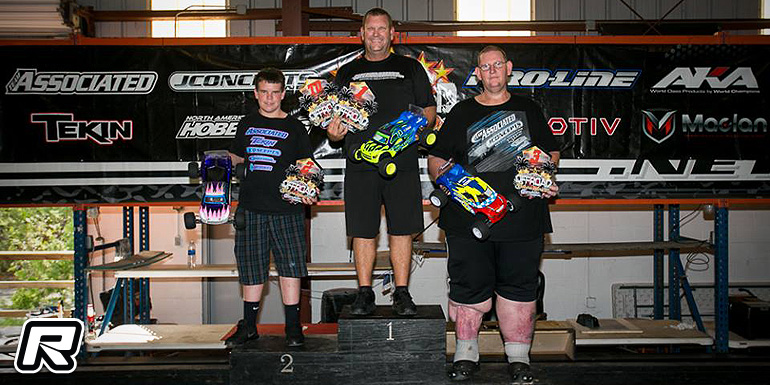 2WD Mod Truck would see a great father son battle between young gun Mitchell Shaeffer and veteran racer Richard Schaeffer. The experience paid off this time as Richard would take the win, Mitchell 2nd and Jeff Keeton taking 3rd.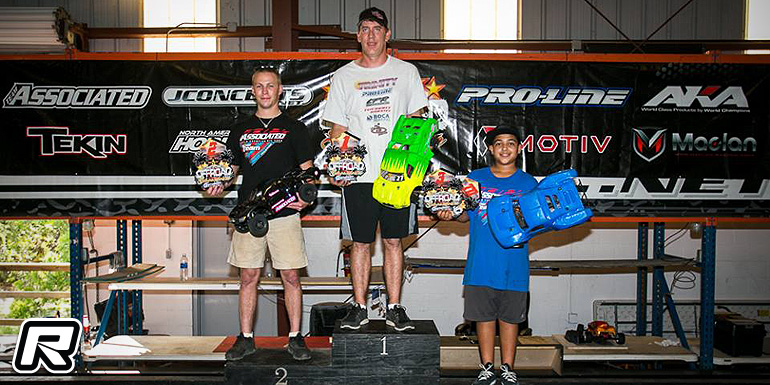 Pro4 SCT would see an exciting race between the top 3, but it was David Iler taking the win, Austin Odum in 2nd, and youngster Joshua Alfaro rounding out the top 3.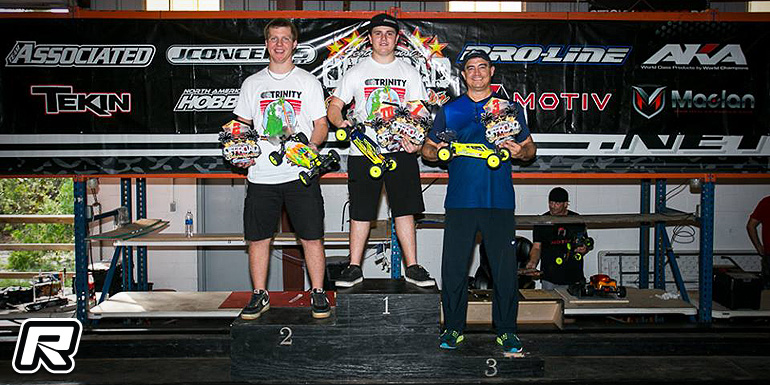 AJ Marasco would keep his winning streak going with another win in 2WD Pro Stock Buggy, just ahead of teammate Alan White and veteran racer Ruffy Rios.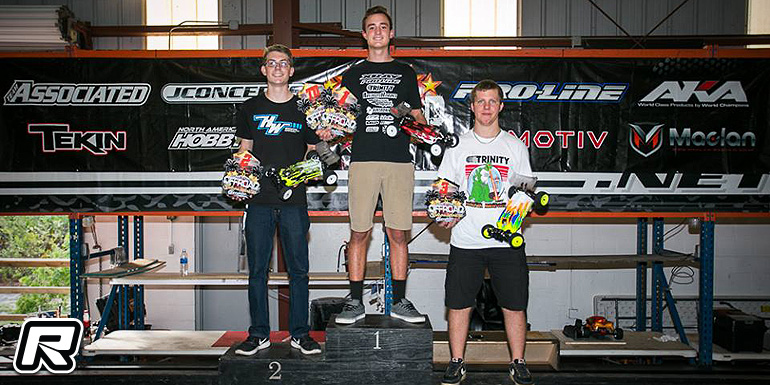 The 4WD 13.5 class would see Landen Lewis cruise to an easy win over teammate Tyler Pollack, and Alan White finishing in 3rd.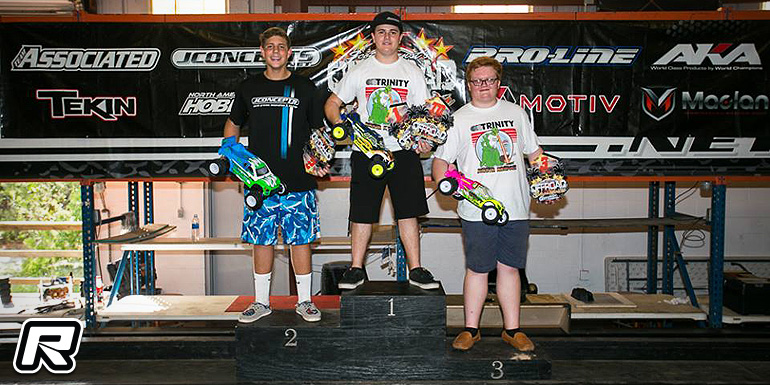 2WD Stock Truck would see AJ Marasco taking the win from his teammate Robert Molina and up and coming privateer Jackson Brunson rounding out the podium for 3rd overall.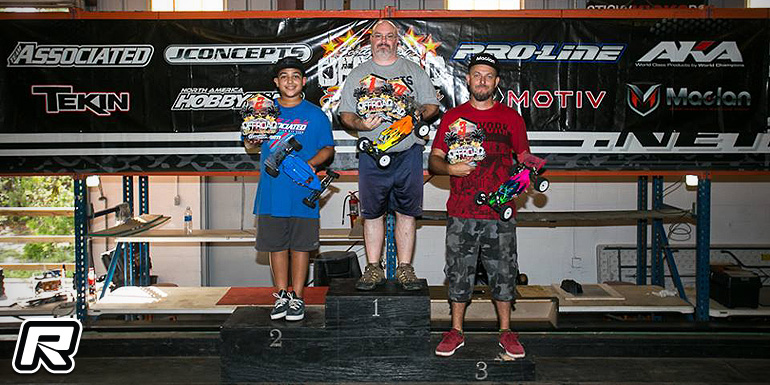 Independent 2WD Stock had local racer Doug Hudson taking the win, the young privateer Joshua Alfaro finishing in 2nd, and Steve Hendrickson rounding out the top 3.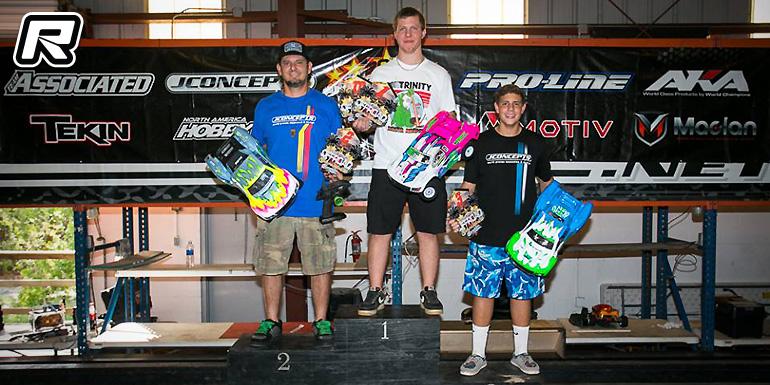 Finally 2WD Stock SCT would see Alan White taking the win, Dave Duncan in 2nd, and Robert Molina taking 3rd.
Source: JConcepts [jconcepts.net]
---