October 24, 2016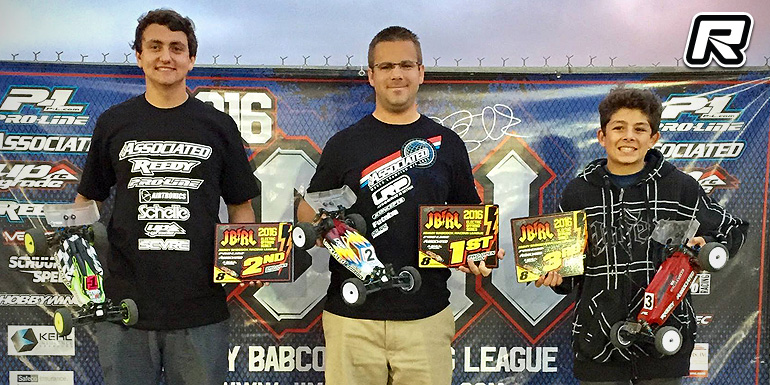 The 8th and final round of the 2016 JBRL Electric Series was recently held at Hot Rod Hobbies in Saugus, California. In the premier 2WD Open Buggy Steven Hartson would walk away with the win from Jake Mayo and Tyler Fenster but overall in the championship it was Jake who took the title honours from teammate Steven. David Jenson would round out the championship top 3 result.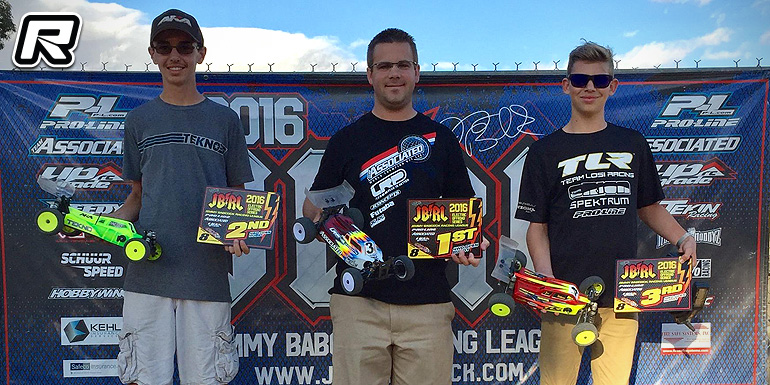 In the 4WD Open Buggy category it was again former IFMAR 4WD Buggy World Champion, Steven Hartson who came out on top at round 8. Dean Rock and David Jenson came in second and third respectively. Overall in the championship Steven would bring home the win with a 2-points margin from David Jenson while young Tyler Fenster completed the top 3.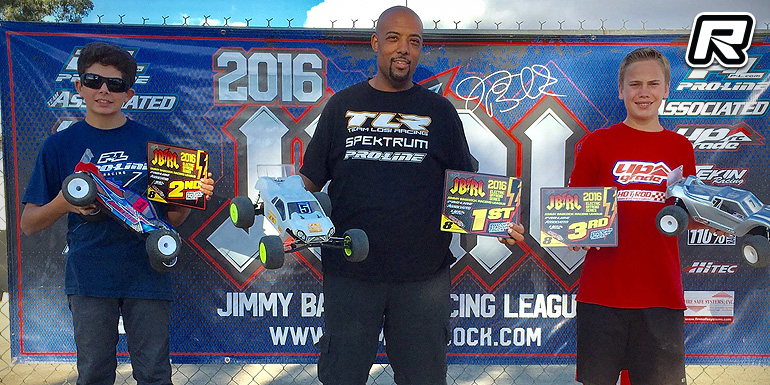 2WD Open Stadium Truck had Shawn Blackwell Sr. taking the day's win from Tyler Fenster in second and Mason Templeman in third and the overall championship podium would see Tyler Fenster coming out on top with a 1-point advantage over Shawn Blackwell Sr. In third Mason Templeman rounded out the podium result.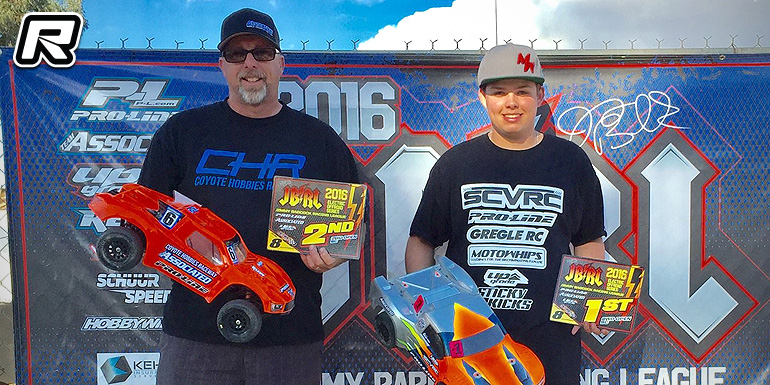 The 2WD Open Short Course category win at round 8 went to Rick Martin with John Schultz in second while the overall title was also taken by Rick, from Nick Wautlet and Donny Gansen in second and third respectively.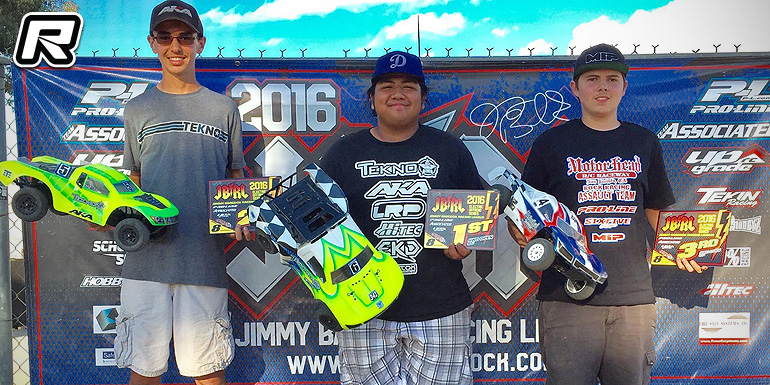 Carlos Arredondo would take the day's win in 4WD Open Short Course from Dean Rock and Gary Ottosi but overall in the championship it was the dominating performance of David Jenson that won him the title from Ryan Dunford in second and Carlos Arredondo in third.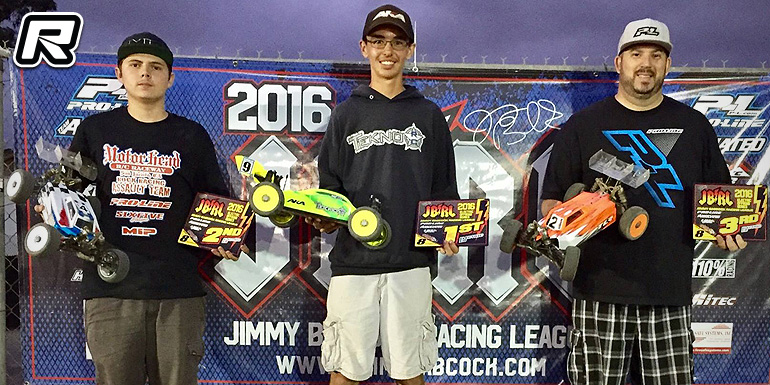 In the last of the open classes, 1/8th E-Buggy it was Dean Rock to take the day's win from Gary Ottosi and Randy Lathorp with the overall title being obtained by David Jenson from Dean Rock and Brian Sullivan.
Source: JBRL [jimmybabcock.com]
---