October 19, 2016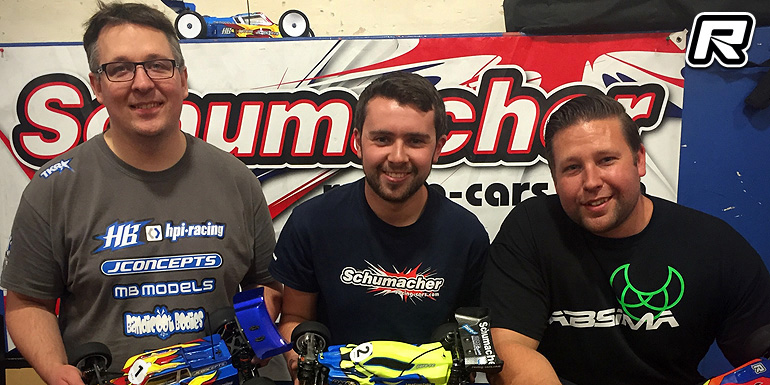 The second round of the Schumacher Indoor Masters were held at Worksop this past weekend with 173 entries across the two classes of 2WD and 4WD buggy. In the 4WD A-final Greg Williams (Schumacher) came out successful in front of Richard Lowe (HB Racing) and Craig Collinson (Team C). Danny McGee and Jack Neal would round out the top 5 result.
4WD final results:
1. Greg Williams
2. Richard Lowe
3. Craig Collinson
4. Danny McGee
5. Jack Neal
6. Steven Pierce
7. Allan O Brien
8. James Helliwell
9. Mitchell Fiddling
10.James Hart
11.Karl Marsden
The 2WD class was won by Richard Lowe from Craig Collinson and James Helliwell. Danny McGee and Josh Holdsworth came in fourth and fifth respectively.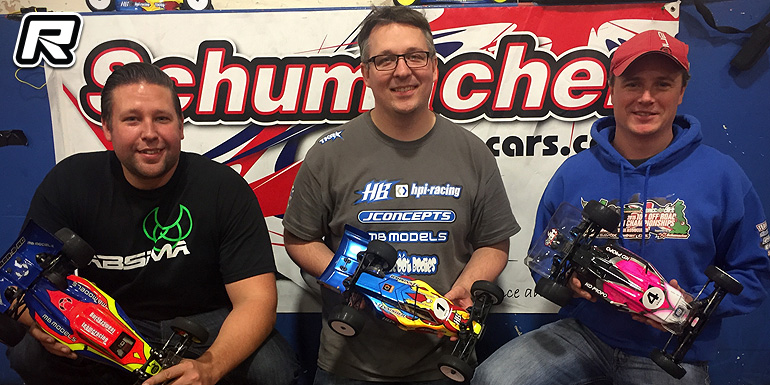 2WD final results:
1. Richard Lowe
2. Craig Collinson
3. James Helliwell
4. Danny McGee
5. Josh Holdsworth
6. Eugene Galley
7. Allan O Brien
8. Greg Williams
9. Mitchell Fiddling
10.Mark Fletcher
11.Luke Holdsworth
Source: Schumacher [racing-cars.com]
---