November 19, 2016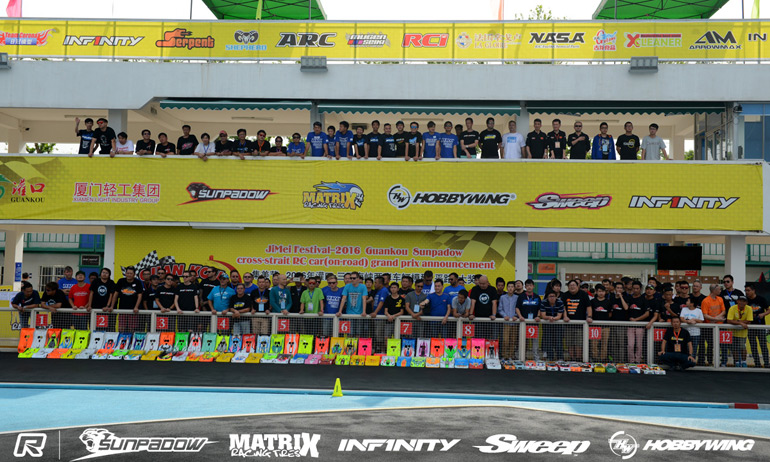 This weekend sees the top drivers from China, Taiwan and Hong Kong, along with some select top international racers, including current World Champion Simon Kurzbuch, descend on the ARC International Raceway in Xiamen, China for the Guan Kou Sunpadow GP. Greeted by this amazing facility with its 200m long 3 storey driver stand and impressive track, this is the same facility that will host the 2017 IFMAR EP Offroad World Championships next November on its dirt offroad track. This race is for onroad only with 8 heats of 1/8th scale onroad and 7 heats of EP onroad split between modified and stock. This is also a money race with the winner in each class to receive approximately USD 3000.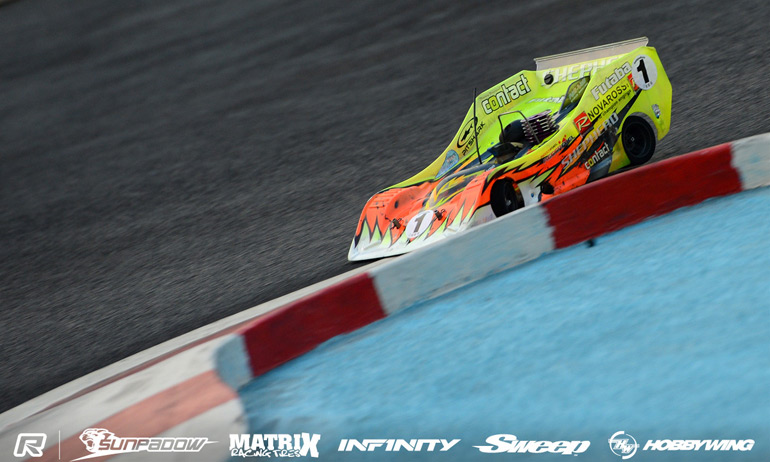 Following a day of free practice and 3 controlled practice sessions it was Shepherd driver Kurzbuch who was top seed in 1/8th scale topping each round of CP to continue his dominant form this season. Multiple Japanese National Champion Takaaki Shimo was next up for Mugen followed by another Swiss driver Silvio Hachler in 3rd, racing the ARC, the Taiwanese team well represented here with a number of top drivers present including Toni Gruber from Germany and Cristiano Sartor from Italy along with some top Taiwanese drivers. Jilles Groskamp would seed 4th, heading up the star studded Infinity team whileFifth seed was top Hong Kong racer Lai Canxi putting his Mugen in the thick of the action.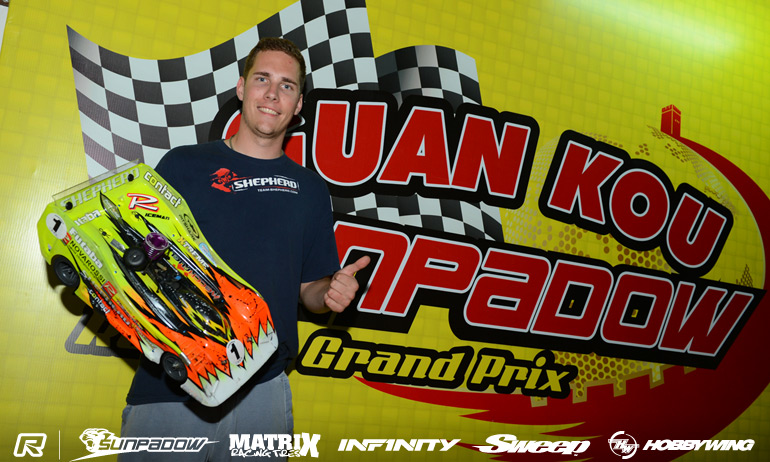 With 5 rounds of qualifying to be run, 3 on Friday and 2 on Saturday, it would continue to be Simon Kurzbuch who dominated, helped somewhat by a number of drivers failing to make the 5 minutes run time, most falling short on the final lap of the run. The Swiss star would take all 3 rounds, including the last round on Friday night run under flood lights which would prove to be very quick and essentially putting the TQ spot out of reach of his competitors with 2 rounds to be run on Saturday morning.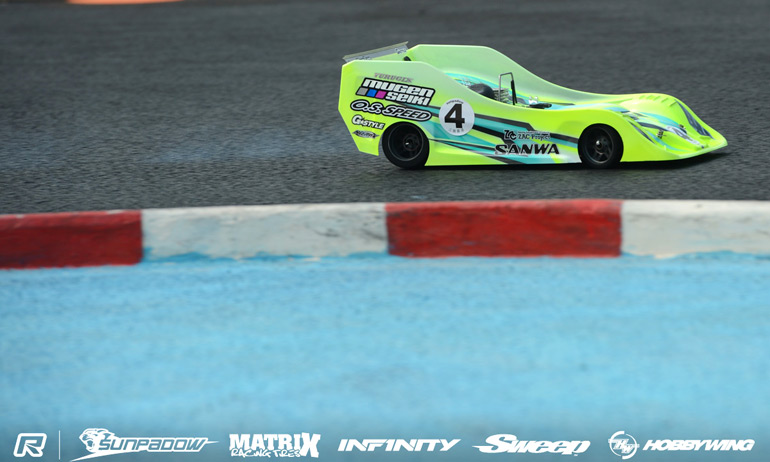 Mugen star Takaaki Shimo would end up in the 2nd position after 3 rounds of qualifying with the Japanese driver taking 2nd in the first two rounds, however in the fastest 3rd round he would drop a plug while on his most competitive run so far, pushing Simon for the only time this week, the resulting damaging meaning a fresh engine would have to be fitted for Q4.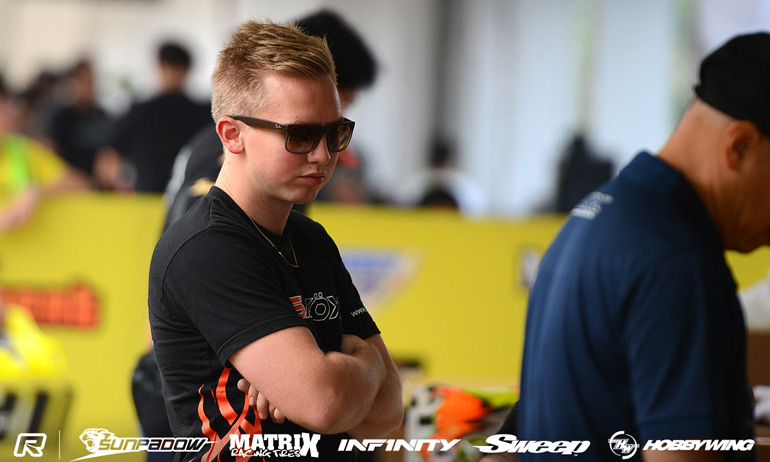 While Shimo would be consistent in 2nd it would be Hachler who made 3rd position his own with 3rd place in all 3 rounds to sit in 3rd overnight with his Novarossi powered ARC. Infinity's Andy Moore was consistent with two 4th positions to take the spot in front of another ARC, that of European Championship runner up Toni Gruber who had a bad 3rd round and couldn't finish.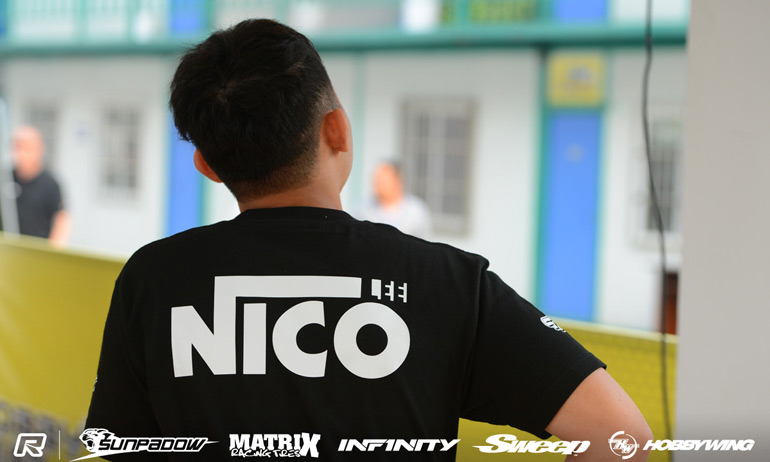 In the equally competitive touring car class it has so far been the Nicholas Lee show, with the Yokomo driver dominating proceedings in both controlled practice and in qualifying, comfortably taking all 3 rounds to sit in the top spot overnight with two rounds left to be run.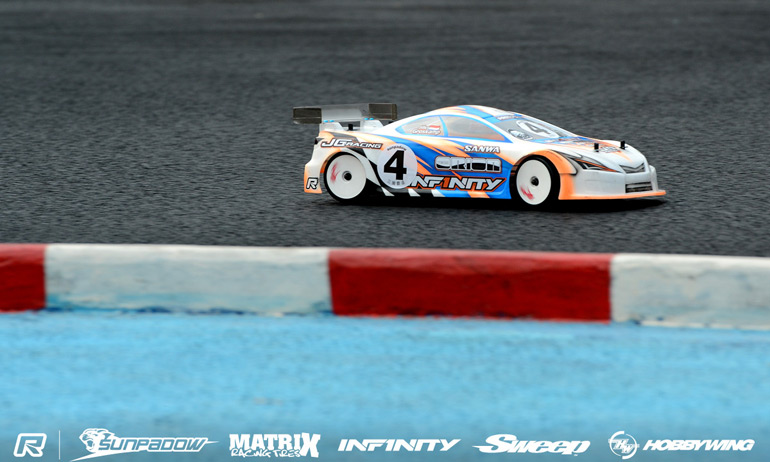 Jilles Groskamp driving the new Infinity SMJ prototype car would claim second overnight with a consistent drive to take two seconds to put himself ahead of Hong Kong driver Motor King who put his Yokomo in 3rd, taking a credible 2nd spot in round 2.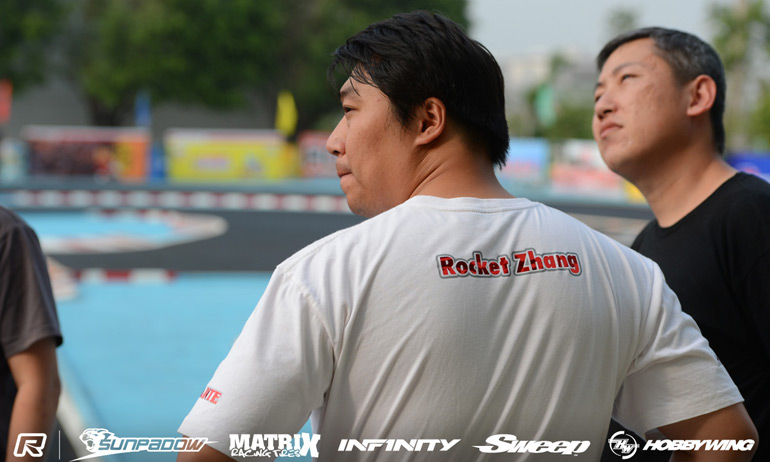 Rocket Zhang from Shanghai with the Awesomatix was next up in 4th in front of this year's World Champion podium finisher Viktor Wilck racing the new Serpent 4X, the Swede having done a lot of his testing with the car on this track prior to this summer's World Championship in Beijing. Hong Kong based Felix Law sits 6th after 3 rounds also running the Serpent 4X with the Xray of Chinese National Champion Gary Huang sitting 7th.
View our complete event coverage (in Chinese) here and view our event gallery here.
---