November 29, 2016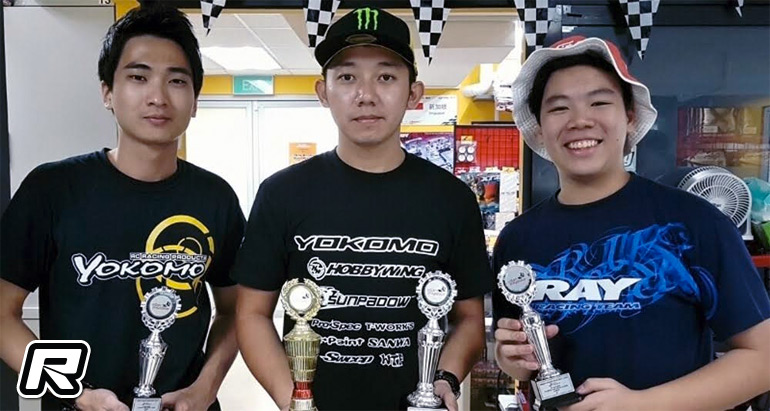 The final race of the 2016 season at Urban PlaySpace was the year-end Race Party this past weekend. A total of 40 entries made this the year's biggest race, and a fitting conclusion to an action packed racing year. In the Touring Stock Class (17.5T Blinky), a total of 30 racers battled for honours. Fresh from his big win in Xiamen, China, Nicholas Lee would secure TQ with 2 wins in the 3 qualifying rounds. In the A-main, Nicholas maintained his momentum and rolled to 2 wins in the first 2 legs. Dominic Quek showed great pace at the start of each leg but ultimately had to be satisfied with 2nd after winning Leg 3 of the A-main which Nicholas sat out. YS Heng was in a close battle with the rest of the field for the final podium spot, and finally secured 3rd.
Touring Stock Class A-Main Results
1. Nicholas Lee – Yokomo (TQ)
2. Dominic Quek – Xray
3. YS Heng –Yokomo
4. PY Tang – ARC
5. Ng Wei Jian – Tamiya
6. Eugene Goh – Yokomo
7. Leonard Sim – Awesomatix
8. Hasron Robana – Xray
9. Chee Lip Keong – Yokomo
10. Ng Wei Quan – Tamiya
In the Formula Class, a 10-car grid took the start. At the end of the 2 qualifying sessions, Allister Lim secured pole position at the very last lap of the session. In the finals, Dominic Quek, who missed the qualifying, took commanding wins from the back of the grid in Legs 1 and 2 to secure an early overall win. Kelvin Khng took 2nd with consistent results across all 3 legs. Raju finished a strong 3rd , just edging out pole position man Allister for the final podium spot.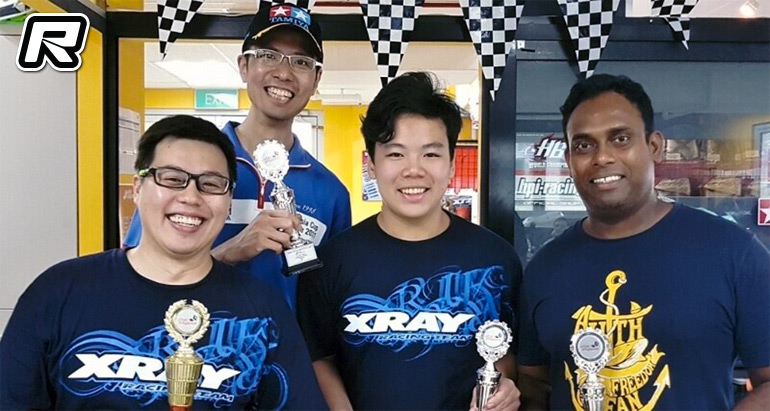 Formula Class Results
1. Dominic Quek – Xray
2. Kelvin Khng – Tamiya
3. Raju – Serpent
4. Allister Lim – Xray
5. Charles Lim – Xray
6. Frank Tan – Tamiya
7. Marc Seow – Xray
8. Smith Kek – Capricorn
9. Kenji Taira – Tamiya
10. Andy Tan – Tamiya
Source: Xray [teamxray.com]
---