November 1, 2016
Coming from Schelle Racing Innovations and made for the Team Associated B6 buggy with laydown gearbox is the new motor plate and guard combo set. The laydown motor plate allows to attach a 3-D-printed spur gear guard for extra protection as well as helping align the body on the chassis and prevent body rubs. The full round upper portion protects the spur gear with a round surface, and allows for a simple bolt-on spur guard which protects the gear from sucking in carpet fuzz or debris and helps keep everything in place. The motor plate is available in blue or black anodising and for all B6 laydown kits. Coming in December is also a Delrin guard for improved looks.
Features:
– Full-round design and 3-d printed spur guard combo.
– SCH1267 Spur Guard to prevent body rubbing (3-D printed available now, Delrin version coming in December).
– 3mm thickness with 2mm deep pockets in non-stressed areas.
– 10.2g weight (vs. 9.7g for a kit without spur protection).
– 100% machined with silver machined edges.
– Black (SCH1266) and Blue (SCH1267) anodised versions for Associated B6 Laydown kits.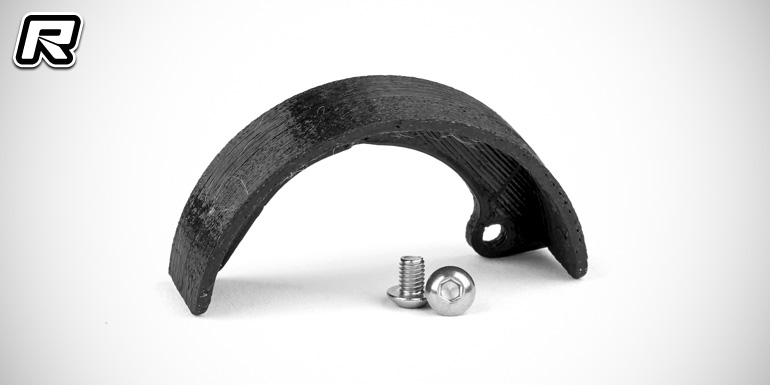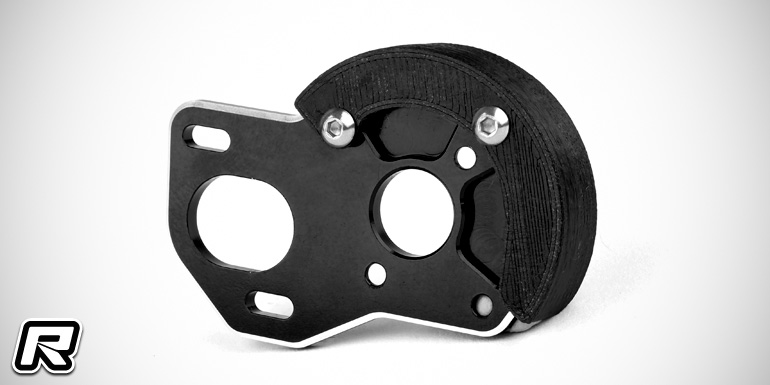 Source: Schelle Racing Innovations [schelleracing.com]
---