November 30, 2016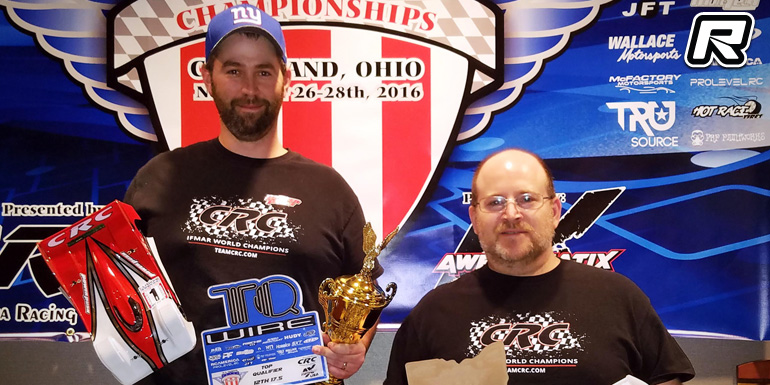 The 37th annual U.S. Indoor Championship were held in Cleveland, Ohio and the 1/12th scale 17.5 saw a handout tire rule to be implemented on the field for the first time in the event's history. All competitors received their purple stripe tires at sign up and NY driver, Tom Firsching would be taking TQ with Dana Bailes and John Tortorice starting second and third. In the final, Tom took the win in a great battle with second place finisher Dana Bailes.

In 13.5, a very tough field of competitors chased the A-main win. In the end, top qualifier Tom Firsching would wrestle the top spot in the final round of qualifying. Andrew Knapp and Dana Bailes would round out the top 3 positions on the starting grid and in the A-main, a titanic battle between Firsching, Knapp and Josh Cyrul would ensue with all three drivers very close at the beginning. Tom opened a little lead while Knapp and Cyrul wrestled for second. In the battle, Knapp would set the fastest single lap  but Tom would stay steady and take the win, sweeping both 1/12th classes he entered.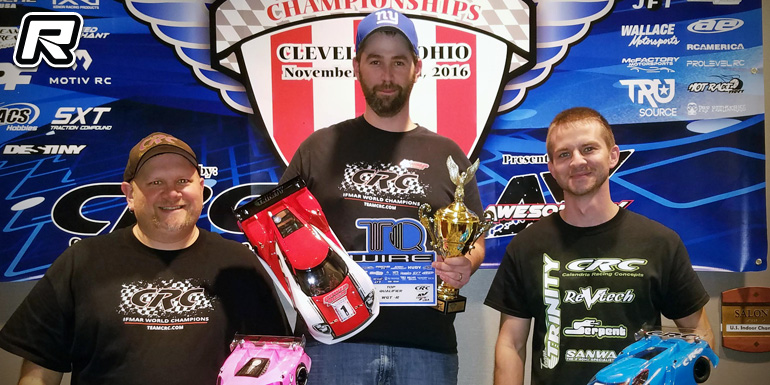 After its introduction into the racing scene in last fall, World GT-R keeps growing and gaining popularity, both at local tracks and big race events. At the 2016 US Indoor Champs, a good sized field of 40 cars entered. Tom Firsching took is car to another TQ and win. Jeff Dayger, who was the early TQ, running very strong all weekend, ended up second.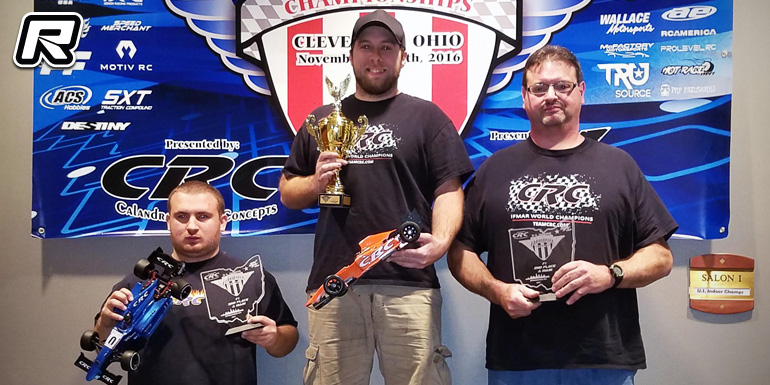 Illinois driver Jim Piersol and Frank Calandra would battle for the Top Qualifying position inches apart in all four rounds of Formula qualifying. Each would lead at different points with Frank edging out Jimmy in each round to secure the TQ spot. In the A-main. Piersol came out smoking taking the lead from Frank in the early stages. Jim would make a small mistake letting Frank and Nate Lyday by. Piersol had a rocket on his hands and he would quickly recover, reeling in the car of Nate Lyday and set his sights on leader Calandra. Much like qualifying, the two would again battle but a small touch would send both cars flying. Sneaky Nate Lyday would take the lead and drive home for an impressive win for the Illinois driver. Frank would recover for second and Ohio driver Zach Schuttenberg would round out the podium.
Source: CRC [teamcrc.com]
---