November 9, 2016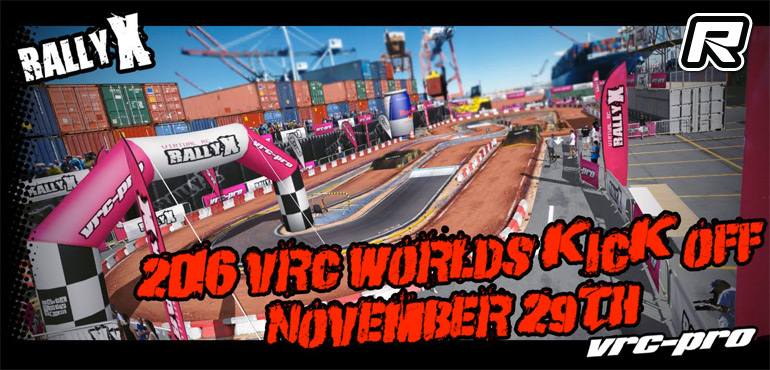 Traditionally December is VRC Worlds month. Not only the annual (RC) holiday season, but surely the most anticipated month in virtual RC racing. Thousands of racers from all over the world are now preparing for the VRC Worlds. This year VRC will introduce a new class – Rally X – and VRC will kick of the VRC Worlds with the very first World Championship for Rally X on November 29th. This class is based on the 1/8 electric buggies with lowered suspension, special wheels and tires and of course special Rally X tracks.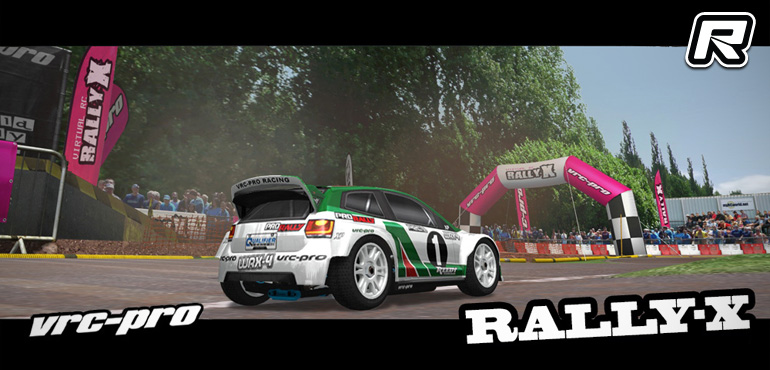 The Worlds will be raced on Rally X1, a mixed dirt/asphalt track located in a harbor area. In the future VRC plans to have more exciting Rally X layouts on this harbor site, but also on existing on-road tracks like Heemstede and Messina, which will then be converted to Rally-X style tracks for the occasion of Rally X visiting these tracks.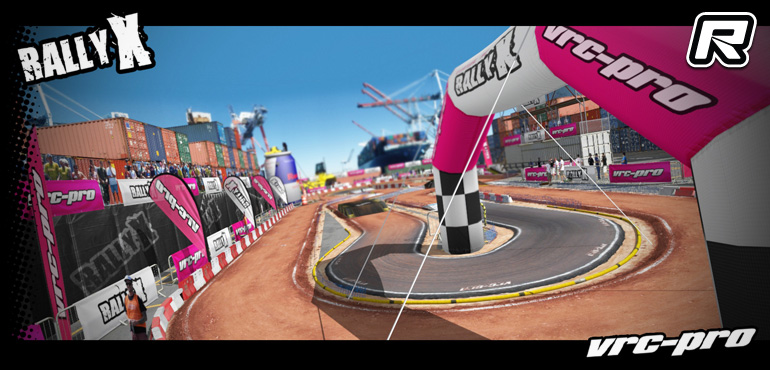 A total of 19 VRC Worlds events will be organized. All classes except the three NASCAR truck classes will be raced in both Open and Spec categories. The Open and Spec class will be raced on the same track and at the same time. Open classes will have just one World Champion, Spec classes will have World Champions in Pro, Sport and Club categories. 2016 IFMAR World Champion David Ronnefalk will feature in the 1:8 nitro and electric buggy classes on the new Las Vegas track.
VRC will also release four new tracks, the aforementioned Rally X1 track, the Las Vegas 2016 IFMAR Gas Buggy off-road track, Sao Paulo Oval and VRC Carpet 6, a track designed by Jukka-Pekka Huhtalla from Finland. This lay-out won the track design competition held among VRC members earlier of this year. Each VRC Worlds event will have the following racing schedule:
4 days of Timed practice (not mandatory to participate)
4 days of qualifying
3 days for semi finals
3 days for main finals
The 2016 VRC Worlds schedule start dates read as follows:
Nov. 29th 1:8 Rally X at Rally X1 (new)
Dec. 6th 1:12 electric sportscars at VRC Carpet 6 (new)
Dec. 6th 1:10 nitro sedans at Kissimmee Short
Dec. 6th 1:10 short course trucks at to be announced
Dec. 6th 1:10 nitro NASCAR trucks at Sao Paulo Oval (new)
Dec. 13th 1:8 electric buggies at Las Vegas (new) with David Ronnefalk
Dec. 13th 1:8 nitro NASCAR trucks at Sao Paulo Oval (new)
Dec. 13th 1:10 electric NASCAR trucks at Sao Paulo Oval (new)
Dec. 20th 1:8 nitro buggies at Las Vegas (new) with David Ronnefalk
Dec. 20th 1:8 nitro on-road at Melzo
Dec. 20th 1:10 electric ISTC at VRC Carpet 6 (new)
If you aren't registered yet for VRC PRO, click here, register, install the software and start using VRC PRO free2play. All the Spec classes are free and the new tracks will be free for the period of the VRC Worlds.
Source: VRC [vrcpro.com]
---