November 9, 2016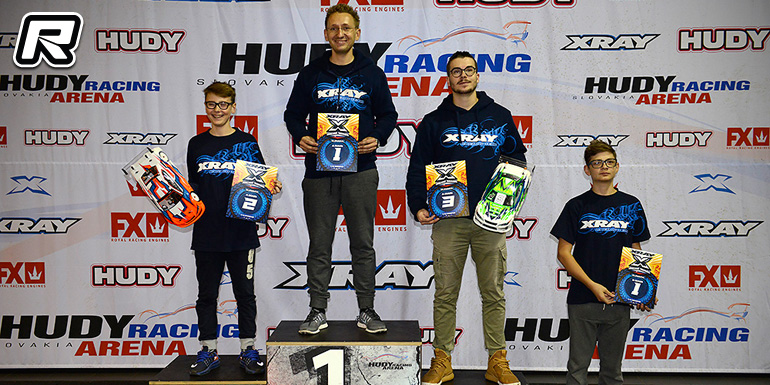 The opening round of the Xray Racing Series Slovakia was held this past weekend at the world-famous Hudy Racing Arena in Trencin, Slovakia. The event attracted more than 130 drivers to compete in several electric on-road and off-road classes and the weekend kicked off on Friday with free practice. The Slovakian Series saw some rules updates for this season with Hudy tyres mandatory for all Touring classes as well as hand-out Hobbywing motors for the Stock and Formula categories. In the Touring Modified class the TQ position was obtained by Martin Hudy who won the qualifiers from young Oliver Havranek and Nico Haider. In the finals the top 3 would retain their positions with Martin Hudy taking the win from Oliver and Nico (all Xray).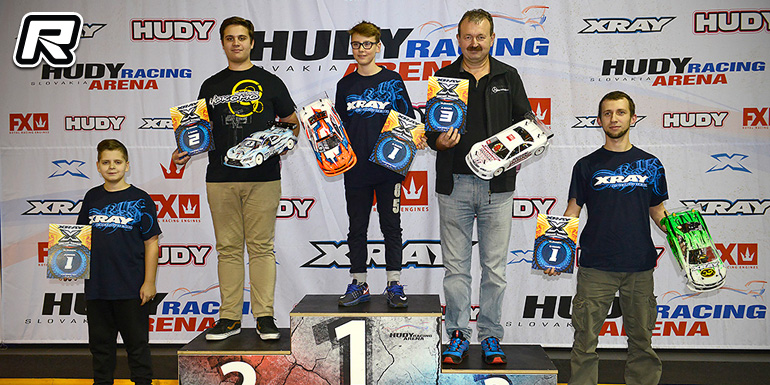 The class attracting the most drivers was Touring 13.5T Stock with many fast national and international racers in attendance. Up and coming Oliver Havranek (Xray) grabbed himself the pole position for the A-mains from Tono Sloboda (Xray) and Peter Loncsar (Yokomo). In the final, Oliver again excelled and he took the win from Peter and Tono who swapped positions compared to the qualifiers.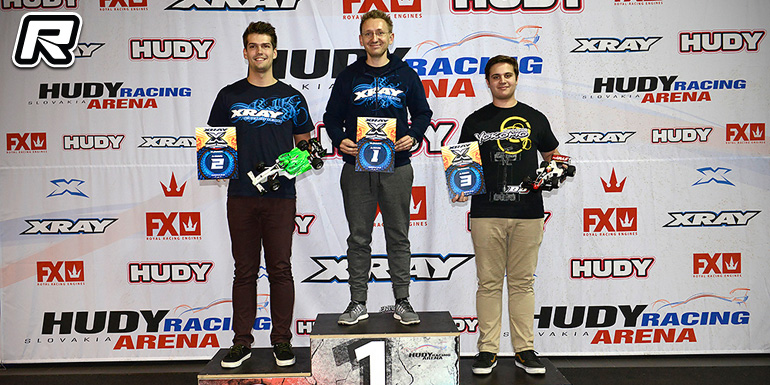 The 21.5T Formula class showed competitive and great racing and it was Martin Hudy (Xray) who set the pace and took the TQ from Andrej Vnucko (Xray) and Peter Loncsar (VBC). In the finals and after fair battles it was Martin Hudy to come out fastest from Andrej and Peter.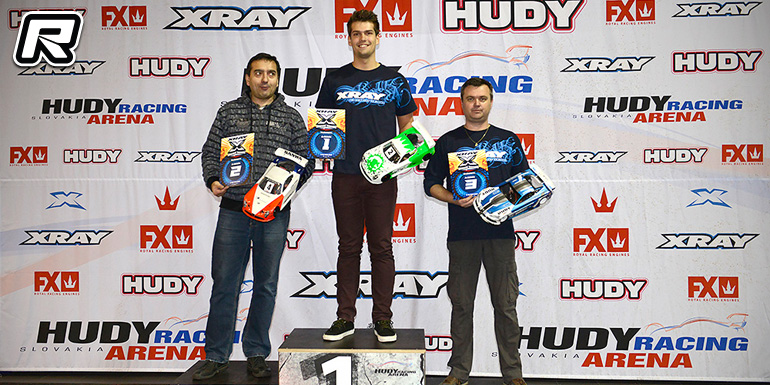 In the 1/10th Pan Car class the overall TQ went to Andrej Vnucko in front of Rudo Kadlecik and Vladimir Viskup (all Xray) and in the finals the drivers finished in the same order as they finished in during the qualifiers, handing Andrej the win from Rudo and Vladimir.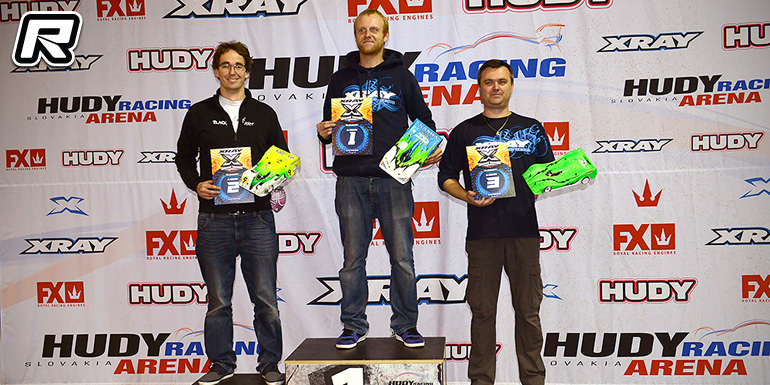 The 1/12th Modified class saw Tomas Liptak (Xray) TQing in front of Robin Kaiser and Branislav Panak and also in the finals it was Tomas who came out on top. Behind him Clemens Toscani (BlackArt) and Vladimir Viskup (Xray) rounded out the podium result.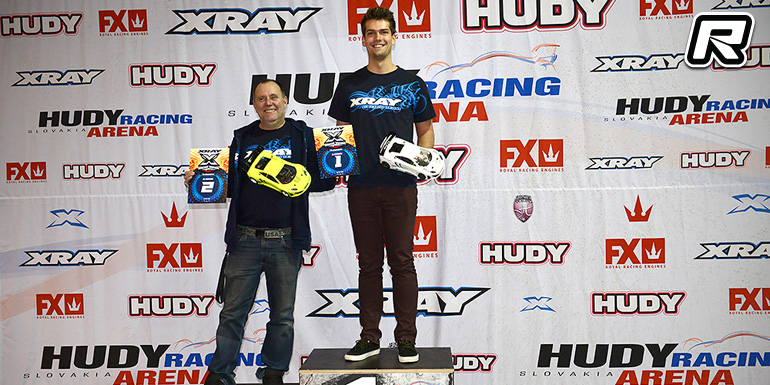 A new class in Slovakia, 1/12th GT had Andrej Vnucko grabbing the TQ from Igor Liptak and Branislav Panak (all Xray). After some close battles in the finals, the three would retain their positions on the podium.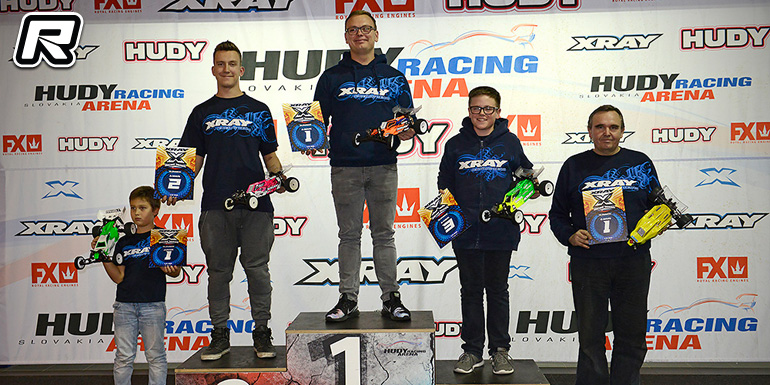 In the 2WD Buggy class Xray's Martin Bayer took the pole position and also the win with Ales Bidovsky and Max Gotzl taking the podium placed behind him.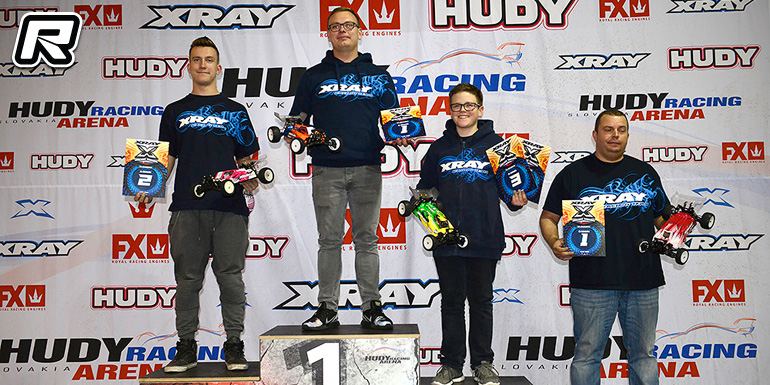 In 4WD Buggy it was again Martin who lead the proceedings while Ales Bidovsky and Max Gotzl fought for the runner-up spot. Ultimately Ales would hold the upper hand over Max in third.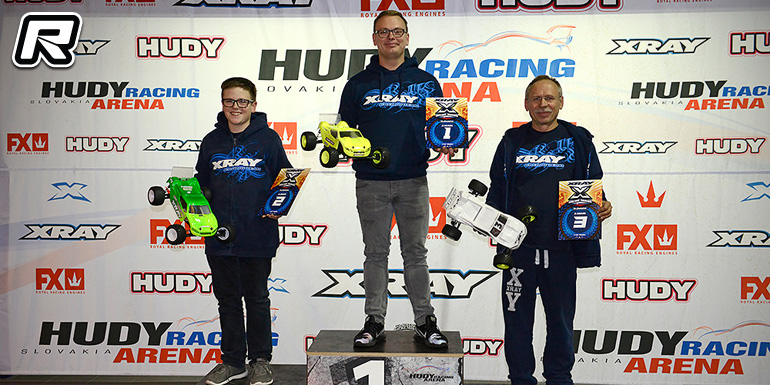 Another new racing class at the XRS is Stadium Truck. Martin Bayer was again the man to beat and he would take the win from Max Gotzl and Juraj Hudy (all Xray).
Source: Xray [teamxray.com]
---