November 2, 2016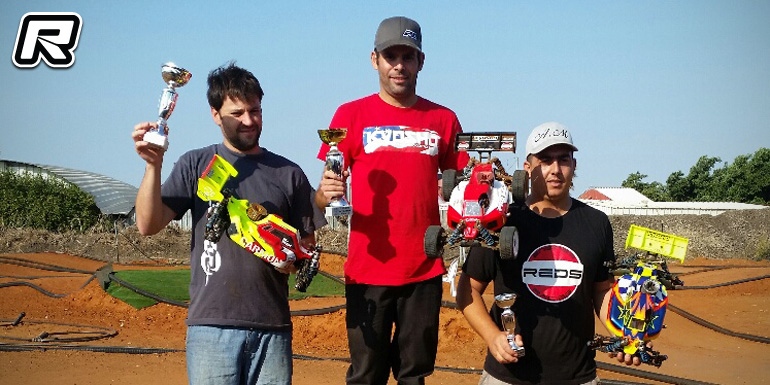 The second round of the Israeli League was held at the recently renewed Omer-Ring race track. After the four rounds of qualifying on the technical and challenging track it was Yaniv Sivan who took the top qualifier spot. Right at the start of the 40-minute main final Yaniv jumped the lead followed by Tal Siles and Ido Carmon but an early mistake of Tal cost him the second spot, promoting Ido into the runner-up position. Behind the two the battle was on for the final podium spot between Aviv Maymon and Ofir Avitan. Ultimately Aviv would hold the upper hand to take the final podium spot behind winner Yaniv and second placed Ido.
Final results:
1. Yaniv Sivan – Kyosho/Reds Racing/Pro-Line
2. Ido Carmon – Kyosho/RC Concept/Sweep
3. Aviv Maymon – Kyosho/Bullett/AKA
4. Ofir Avitan – TLR/Maxima/Pro-Line
5. Gil Harush – Kyosho/Reds Racing/Pro-Line
6. Rami Kastantini – Kyosho/Reds Racing/Pro-Line
7. Or Balulu – Agama/Reds Racing/Pro-Line
8. Meir Azulay – Kyosho/Bullett/Pro-Line
9. Yosi Arbel – HB Racing/ Alpha/Pro-Line
10.Tal Siles – TLR/Maxima/Pro-Line
Thanks to Yaniv Sivan for the report.
---