December 13, 2016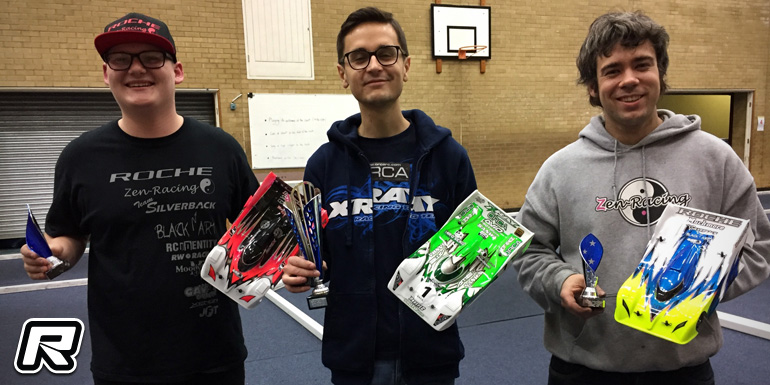 Round three of the 2016 BRCA LMP nationals took place last weekend at the the Tamworth track just north of Birmingham. Drivers would compete over two days, with Saturday seeing all drivers racing in the 13.5 fixed timing class and Sunday seeing classes split into 6.5 Modified and 13.5 Sports Modified, both fixed timing. As always the central location saw a strong field of drivers, which was headed by 3-time 1/12th European Champion Alexander Hagberg. Competing against Alexander would be multiple World Champion David Spashett, past European Champion Chris Kerswell and a host of European A-finalists headed by Mark Stiles and Ollie Payne.

In the Stock class Alexander's Xray and David's Roche were evenly matched and both headed rounds, but in the end pole position was claimed by Alexander by less than a tenth of a second from David. Adam Catchpole was next up a little over three seconds off pole. The A-final saw a masterclass from Alexander, as an early mistake from David saw the pack lose ground on the pole sitters Xray. In the end a great recovery drive from the early chaos saw Adam Catchpole claim second from his Roche team mate Ollie Payne in third. David managed to fight back to take fourth after a late race dice with Mark Stiles.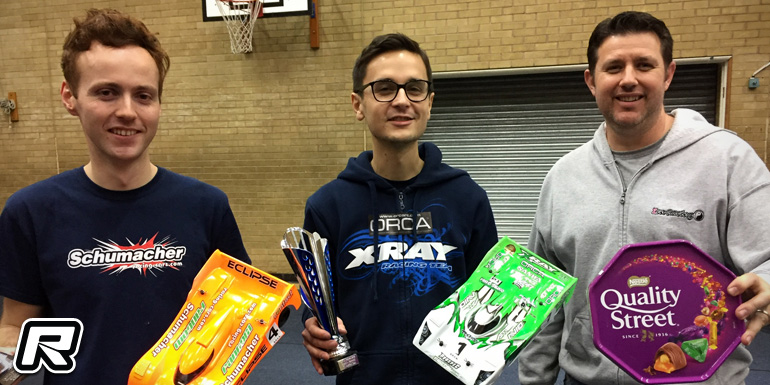 Sunday saw the 6.5 Modified class on track, and once again it was Alexander who headed qualifying. In the Modified class Alexander looked to be noticeably faster than his competitors. This time the Xray driver claimed pole from David Spashett by just under four seconds. Once again Adam Catchpole was third on the grid. For the second time of the weekend Alexander cruised to a comfortable win, in the end lapping everyone except the Schumacher Eclipse of second placed finisher Andy Murray. David Spashett hung on to third after a couple of mid-race mistakes.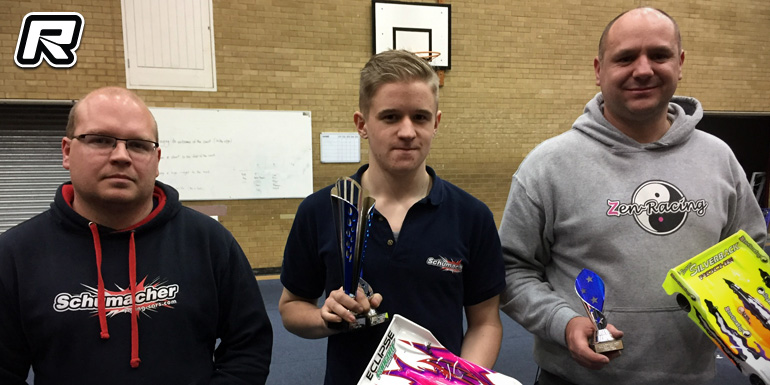 The Sports Modified 13.5 class saw a close race for pole position with Aidan Ripley's Eclipse just edging out Craig Nutting's Roche for pole. The final saw Aidan withstand early pressure from Craig to eventually pull clear to take his second win of the season. In the end Craig would cruise to a lonely second position. The last place on the podium went to another Eclipse, this time in the hands of Leigh Dibble, who withstood race long pressure from the Xray of Luke Burley to claim his first podium of the year in third.
The fourth round of the series will take place in January at the Barley Mow club in Tyne & Wear.
Source: BRCA [brca.org]
---