December 20, 2016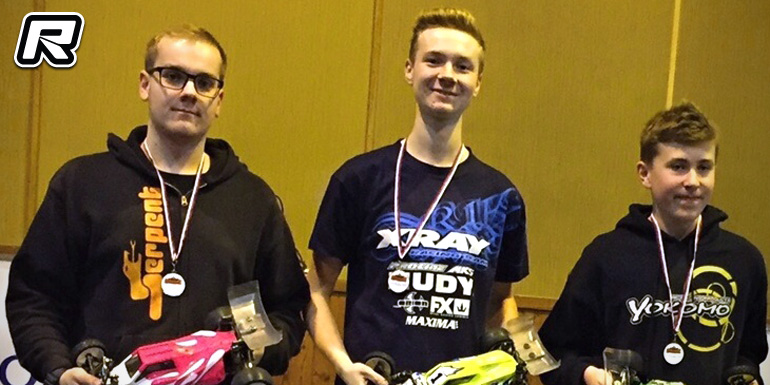 Round three of the Czech Open Challenge was held in Prague. The fast track with some big jumps provided lower traction than usual but this did not stop Kaja Novotny from sweeping the 2WD qualifying to take the pole position from Michal Blahovsky in 2nd and Martin Wunsche in 3rd. In the 4WD qualifiers it was again Kaja that excelled as he easily took the overall TQ.

In the 2WD finals Novotny was able to take wins in the opening two mains to grab the day's win early. Michal Blahovsky came in second while Matej Sulc moved up to third, leaving Martin behind in fourth.
2WD Top 5 results:
1. Kaja Novotny – Xray
2. Michal Blahovsky – SWorkz
3. Matej Sulc – Yokomo
4. Martin Wunsche – Team Associated
5. Arnold Lorenz – Team Durango
In the 4WD finals it was a same story for Kaja that won A1 and A2 for the overall win. Frantisek Kalenda came in second, Michal Blahovsky rounded out the podium in third.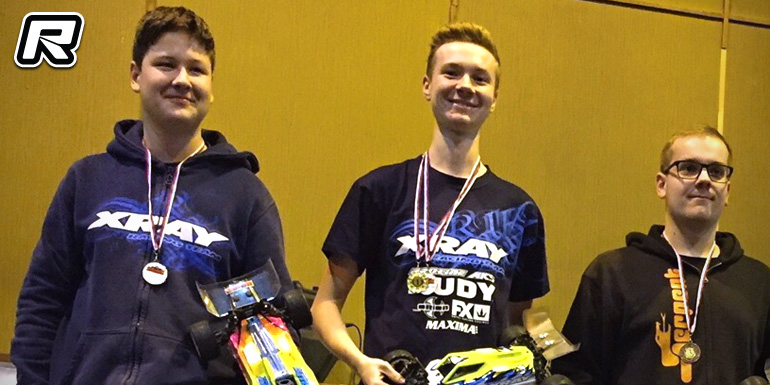 4WD Top 5 results:
1. Kaja Novotny (TQ) – Xray
2. Frantisek Kalenda – Xray
3. Michal Blahovsky – SWorkz
4. Petr Tomasek Jr. – Xray
5. Martin Wunsche – Team Associated
Source: Xray [teamxray.com]
---