December 12, 2016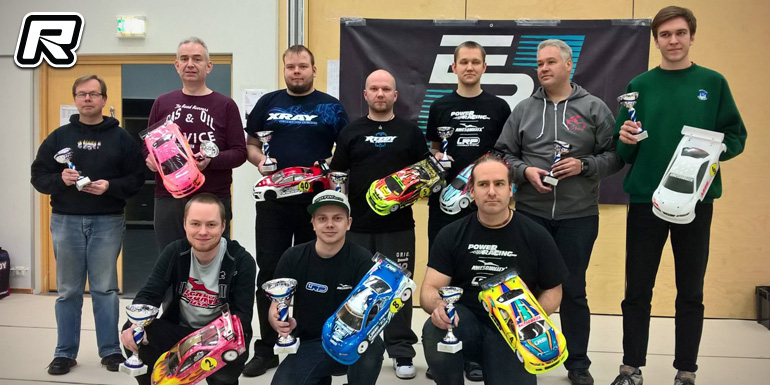 The final FinTrack Tour TC round of the year was held in Oulu over the weekend with about 80 entries for the three Touring Car classes and the supporting Formula category. In the Touring Modified A-main Viljami Kutvonen would come out fastest in the A-main from Miko Teponoja in second and Kalle Lehto in third.
Touring Modified A-main results:
1. Viljami Kutvonen
2. Miko Teponoja
3. Kalle Lehto
4. Chmigal Georgy
5. Teemu Saarinen
6. Joni Minkkinen
7. Vesa Yli
8. Henry Salmen
9. Kim Elfström
10.Tony Raikas
On Sunday the Touring Pro Stock 13.5T class was run and in the very high-bite conditions it was Kalle Lehto that excelled while Vesa Yli had some trouble to adapt to the grippy track, ultimately ending up on the runner-up spot. Kim Elfström, Lasse Ilvessalo and Teemu Saarinen would complete the top 5 result.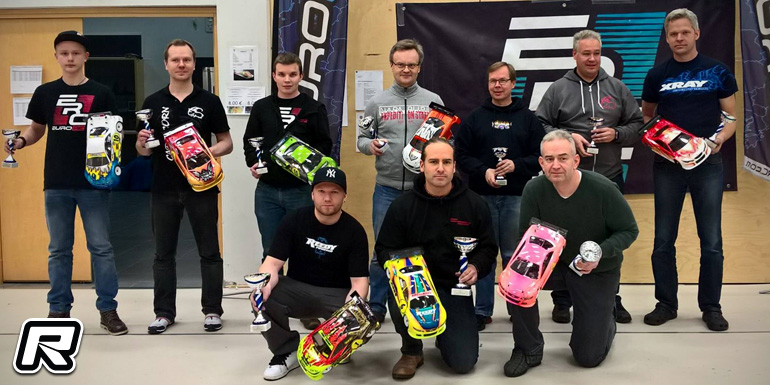 Touring Pro Stock A-main results:
1. Kalle Lehto
2. Vesa Yli
3. Kim Elfström
4. Lasse Ilvessalo
5. Teemu Saarinen
6. Tony Raikas
7. Markku Seppälä
8. Valtteri Eklund
9. Marko Vähäkuopus
10.Valtteri Pausio
In Touring Stock 21.5T the club's local guys did great as they filled 5 out of 10 spots in A-main and 2 young guns making the podium.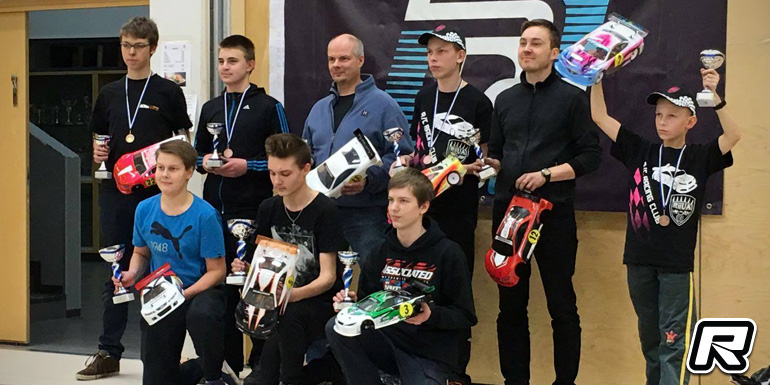 Touring Stock A-main results:
1. Leevi Loukola
2. Eemeli Anttonen
3. Miikka Luhta
4. Joonis Oksanen
5. Tero Niskanen
6. Jona Oksanen
7. Marko Heikkilä
8. Juha-MattiHeikkala
9. Sisu Kuuslahti
10.Henri Nurmela
In the Formula class Janne Valtanen took the win from Mika Anttonen.
Thanks to Vesa Yli for the report.
---