December 6, 2016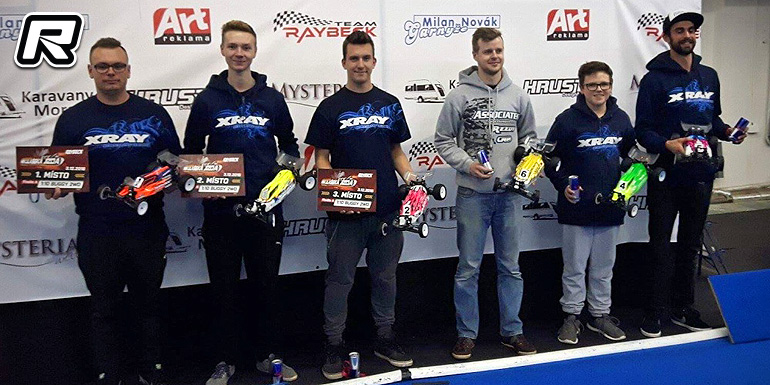 The recent Raybeck Cup was held in the Czech Republic and it saw Martin Bayer leading an Xray top 4 after the 2WD qualifiers. Ales Bidovsky, Kaja Novotny and Marx Götzl would follow in second to fourth plate and Martin would also be on top of the proceedings after the first two A-mains, handing him the overall win with one leg to spare. The fight for the runner-up spot was on between Kaja and Ales with the better end for Kaja who took the second place on the podium from Ales in third.
2WD top 6 results:
1. Martin Bayer – Xray
2. Kája Novotný – Xray
3. Aleš Bidovský – Xray
4. Petr Grof – Team Associated
5. Max Götzl – Xray
6. Zdeněk Mikšovský – Xray
In the 4WD class it was again Martin that took the TQ and he would also take the overall win from Kaja and Ales, just like in 4WD. Max Götzl would be the best of the rest with Zdenek Miksovsky and Martin Rytir completing an all-Xray top 6.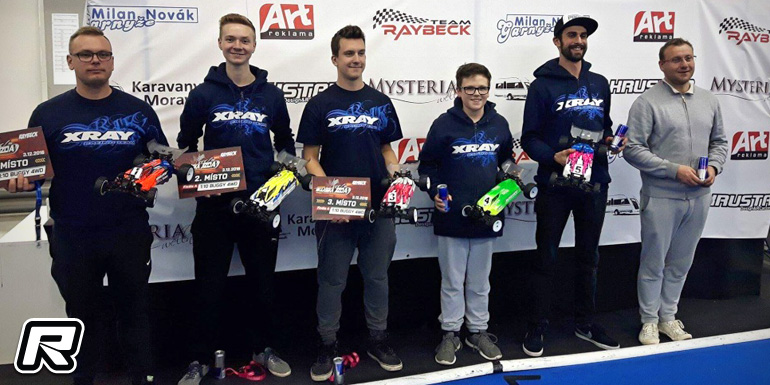 4WD top 6 results:
1. Martin Bayer – Xray
2. Kaja Novotny – Xray
3. Ales Bidovsky – Xray
4. Max Götzl – Xray
5. Zdenek Miksovsky – Xray
6. Martin Rytir – Xray
Finally in the Truck class it was Jirka Rybak that came out fastest in the A-main from Dusan Bayer and Milan Novak.
Truck Modified top 5 results:
1. Jirka Rybak – Xray
2. Dusan Bayer – Xray
3. Milan Novak – Xray
4. Lukas Kyjevsky – Xray
5. Otto Götzl – Xray
Source: Xray [teamxray.com]
---