December 29, 2016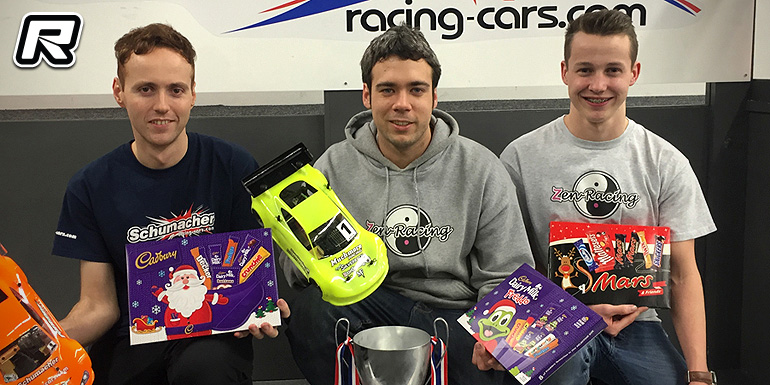 The annual Schumacher GP took place this past Tuesday with this date being chosen due to being a UK Bank Holiday as Christmas and New Year being on a weekend this year. It seemed to be a good choice as the race attracted 97 drivers with the entries were mainly GT12 and a couple of heats of LMP12. The race format was four rounds of qualifying and one final for everyone. For GT12 the duration was 6 minutes and for LMP12 it was 8 minutes. In qualifying it was very close at the top all day in GT12 but not so in LMP12. For the GT12 class it was Andy Murray and Adam Catchpole that were battling it out on track, with Adam coming out on top and lining up on pole position for the A final. In LMP12 it was a dominant performance by Andy Murray taking TQ in all four qualifying rounds and therefore lining up on pole position for the A-final.

In the GT12 A-main Adam was able to conserve his qualifying performance and he brought home the win from Andy Murray and Kieren Manders in second and third respectively.
GT12 final results:
1. Adam Catchpole
2. Andy Murray
3. Kieren Manders
4. Thomas Hampson
5. Craig Mawson
6. Leigh Dibble
7. Greg Williams
8. Craig Binns
9. Simon Hadley
10.Ben Vincent
LMP12 had Andy Murray walking away with the win from Craig Nutting and Leigh Dibble.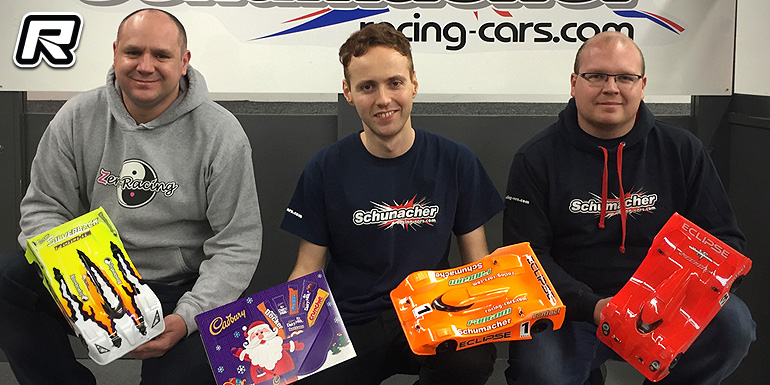 LMP12 final results:
1. Andy Murray
2. Craig Nutting
3. Leigh Dibble
4. Dave Sedgwick
5. Graham Raistrick
6. David Foster
7. Joe Hawnt
8. Bob Hill
9. Colin Mulligan
10.Mark Deacon
Source: Schumacher [racing-cars.com]
---