December 20, 2016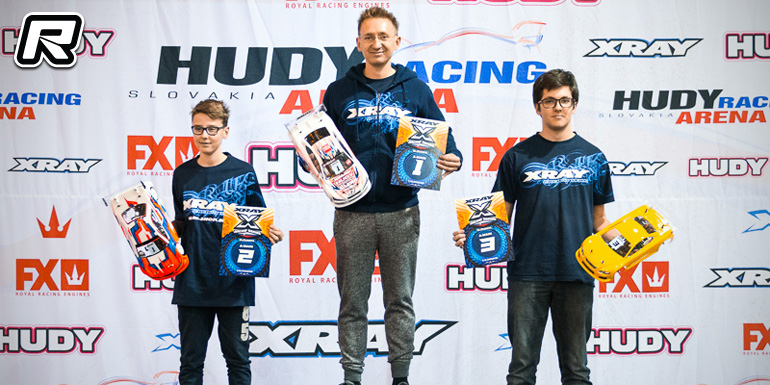 The second round of the Xray Racing Series Slovakia was held at the Hudy Racing Arena in Trencin and it attracted some of the fastest drivers of the country to compete in several electric on-road and off-road classes. In the premier Touring Modified category it was Xray's own Martin Hudy who took the win from his teammates Oliver Havranek and Michal Wojcik.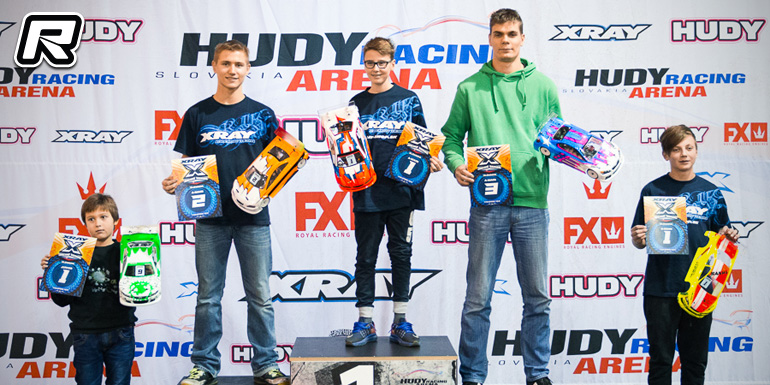 The Touring Stock class had young Oliver Havranek coming out fastest in the A-mains from Arkadiusz Smyk in second and Marcin Grygiel third.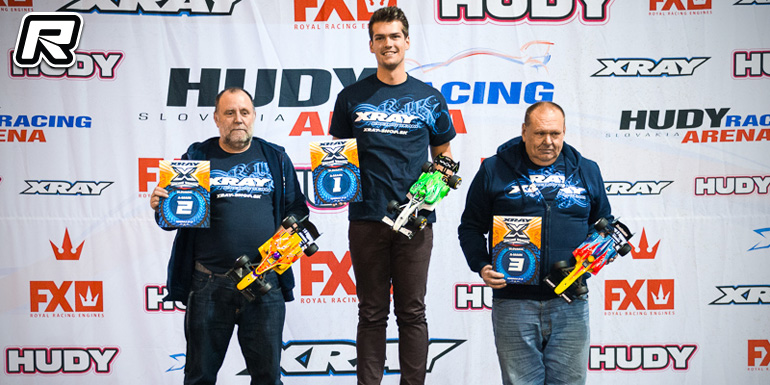 In the Formula A-main it was Andrej Vnucko who took the day's win from Igor Liptak and Dusan Bayer in second and third respectively.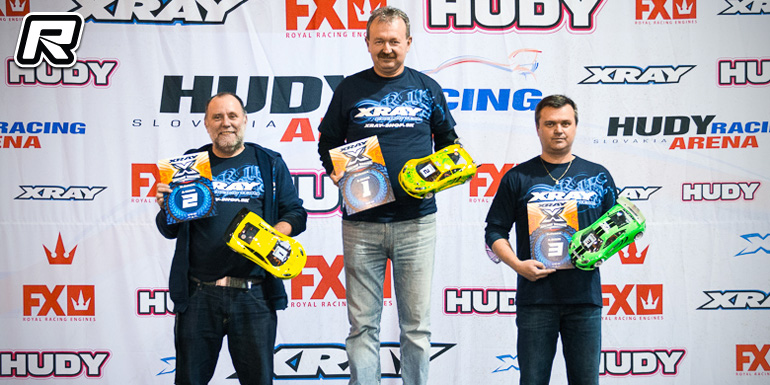 The 1/12th scale GT category saw Tono Sloboda walking away with the win from Ligor Liptak in second and Vladimir Viskup third.
Finally in the last of the on-road classes it was Andrej Vnucko with another win in 1/10th Pan Car. Tomas Liptak ended the day on the runner-up spot from Rudo Kadlecik in third.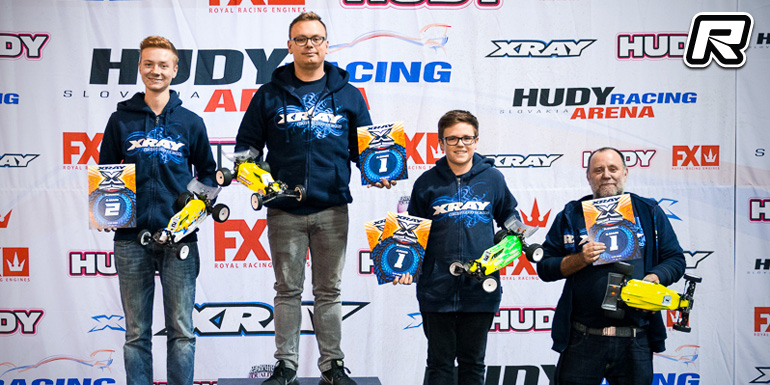 Swinging over to the electric off-road classes, in 2WD Buggy Martin Bayer was the man to beat and by winning A1 and A2 he brought home his first win of the weekend. Kaja Novotny came in second, Max Götzl rounded out the podium.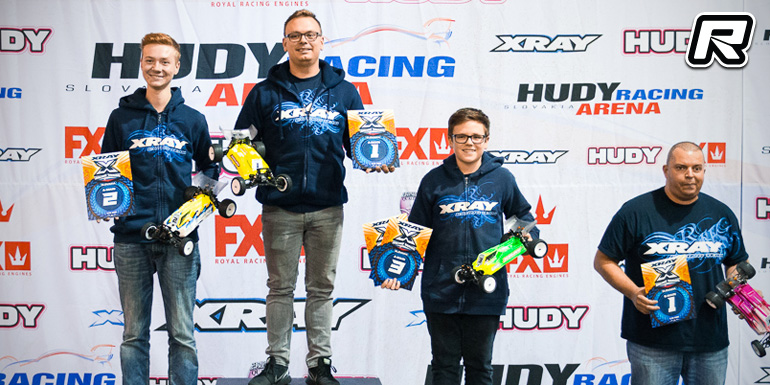 In 4WD Buggy it was again Martin Bayer who excelled although he was chased by Kaja Novotny, but the latter made a few mistakes, leaving him in second place in front of Max Götzl. Finally in the Stadium Truck class it was again Martin on the top spot but the decision was down to the final A-main as both Martin and Kaja had scored a win each in A1 and A2. With an impressive speed Martin would grab the overall win with a last leg victory, leaving Kaja in second from Juraj Hudy third.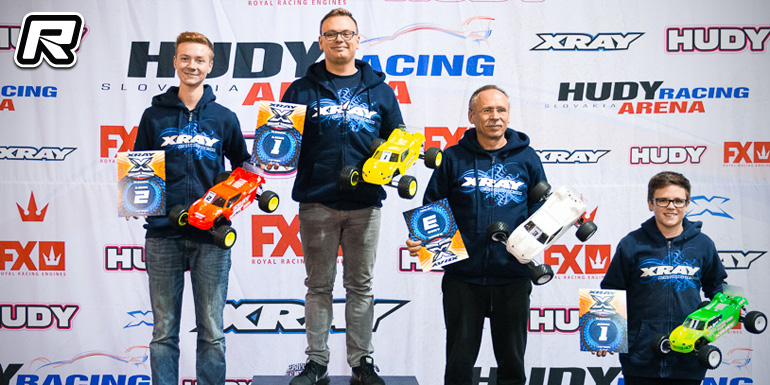 Source: Xray [teamxray.com]
---