January 17, 2017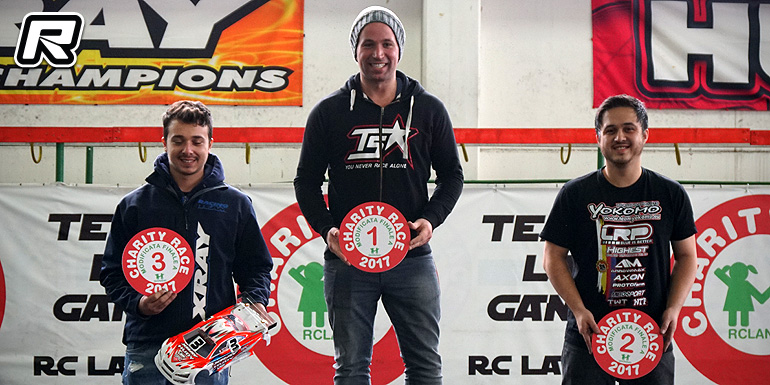 The 2017 edition of the annual Charity Race, organised by Team La Gang and held at the RC Landia track in Scandiano, Italy, attracted some of the fastest Italian drivers to compete against guests from all over Europe. Touring Car Modified was a showcase for the sport with Marc Rheinard taking the win in front of Ronald Völker after a big fight. The final podium spot was was taken by super fast Mattia Collina who won the fight for the lower stair of the podium over Alessio Menicucci and Christopher Krapp.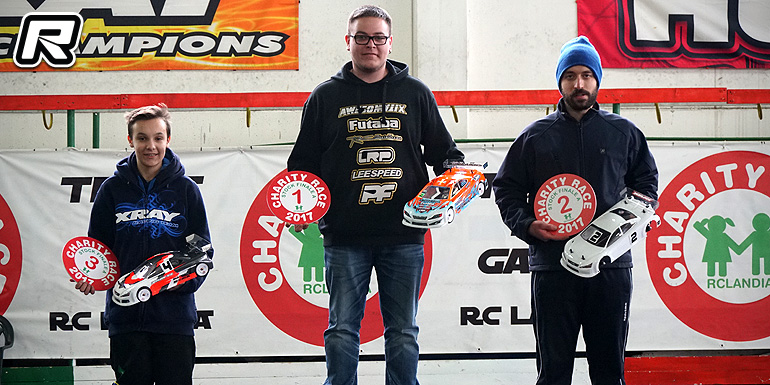 In the 13.5T Touring Stock class it was Germany's Max Mächler who was in control of things by taking the TQ and overall win. Edoardo Repetti and Gabriele Berselli completed the podium.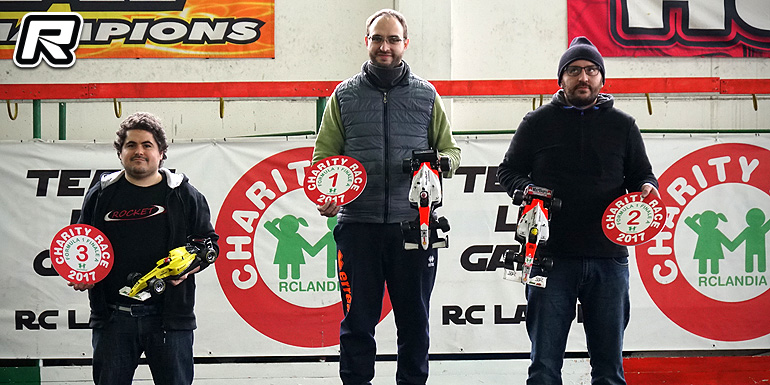 The Formula class saw Marco Donadelli taking yet another race win at his home track although Simone Palmonari, who got second overall, tried his best to deny Marco the win. The final podium spot belonged to Stefano Luppi.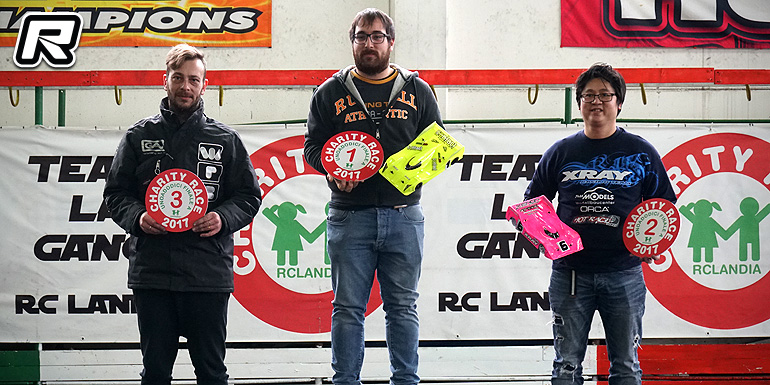 1/12th scale saw a big fight in A-main between Alessandro Mota, Michele Romagnoli, Khounmy Bui and Marcello Galli and in the end Mota would secure the win in front of Bui and Romagnoli. As usual the Charity Race raised money for a good cause with this year about 6000 Euro were collected and donated to help children and families in need.
Source: Team La Gang
---