January 17, 2017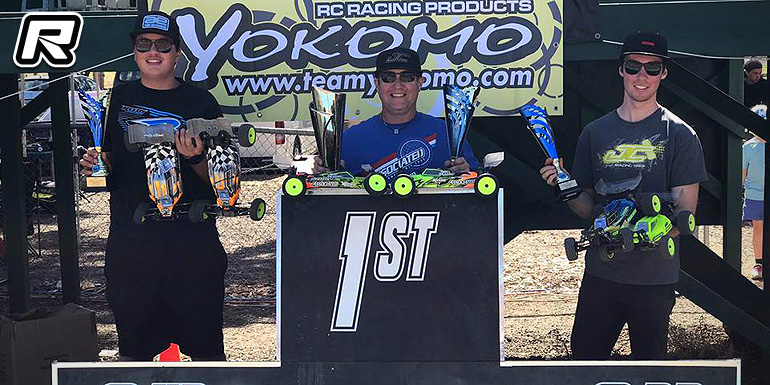 The 2017 Keilor Yokomo Invitational, a Reedy Race style event in Melbourne, Australia kicked off the Australian 1/10th off-road racing season. The Keilor club had worked hard over the New Year break to build a completely new track which was fast, flowing and encouraged wheel to wheel racing.  For the invite classes, ten 17.5 racers and 18 Modified class racers battled over five heats of 2WD and five heats of 4WD heads up racing with rotating grids. Invites were sent out based on 2016 race results and racers came from all around the country. In addition, Open classes were offered to allow all racers to vie for direct spots into the 2018 Invitational. Around 140 entries were received in total and the track copped over 9000 laps over the course of the weekend. No laps were allowed on the new layout until midday Friday, however a rainstorm meant a very muddy start to the event.  The summer sun and traffic soon grooved up the track, with perfect weather on Saturday and Sunday.

18 drivers were split over two heats in the Modified class. Cameron Zammit (Team Associated/Proline) and Matt Kellett (Team Associated/JConcepts) opened their accounts with a win in the first round, before Ray Munday (Team Associated/JConcepts), 2014/2015 Invitational winner, took three wins in succession to take an overnight lead from Glen Bonetti (Team Associated/JConcepts) and Zammit. Tasmanian Brady Anthes (Xray/Proline) impressed with two heat wins and the always fast Andrew Selvaggi (Team Associated/JConcepts) and Chris Mitchell (Team Associated/AKA) also took heat wins.  The 4WD day began with heat wins for Munday and Selvaggi, then Zammit got into his stride with three heat wins but it wasn't enough to peg back Munday who took another win and three second places, Munday taking the overall victory and his third title by three points over Zammit, Bonetti just one point behind and Anthes, Selvaggi and Kellett rounding out the top 6. Eight drivers took heat wins over the course of the event showing how close the competition was.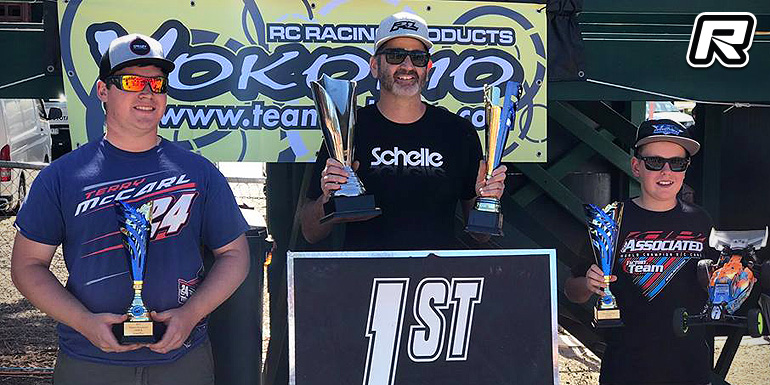 National champ and racing veteran Leigh Cheeseman (TLR/Proline) was the favourite for 17.5 Invite but had his work cut out with strong challenges from young gun 12-years old Jordan Isergin (Team Associated/JConcepts), 2016 Nats TQ Brayden Miller (Team Associated/Yokomo), Simon McHugh (Kyosho) and West Aussie/NZ youngster 13-years old Brayden Johnston (Team Associated/JConcepts). Leigh held a narrow one point overnight lead after the 2WD day from Jordan, but on 4WD day Miller and McHugh fought back. Going into the last round Cheeseman, Miller and Isergin all were in with a chance of victory, but Leigh used his experience to do enough to take the overall win from Miller and Isergin who tied on points, just two behind Leigh.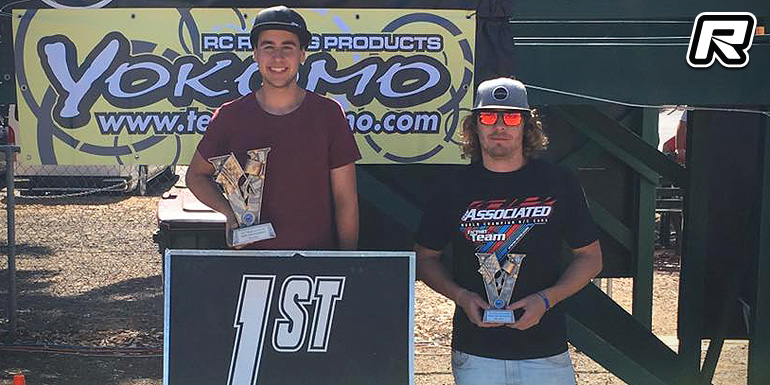 The winner of the Open classes gets a direct invite to the 2018 Invitational class. With a single 10-minute final to decide the winner, the pressure was on 2WD Modified Open and Adrian Spinazzola was the man on a mission, the youngster taking a hugely popular win on his return to racing after a one year break for final year high school studies. Second place was Dave Warner from NSW just six seconds behind after ten minutes, Simon Roberts third with Rob Jones and Andrew Crowe rounding out the top 5.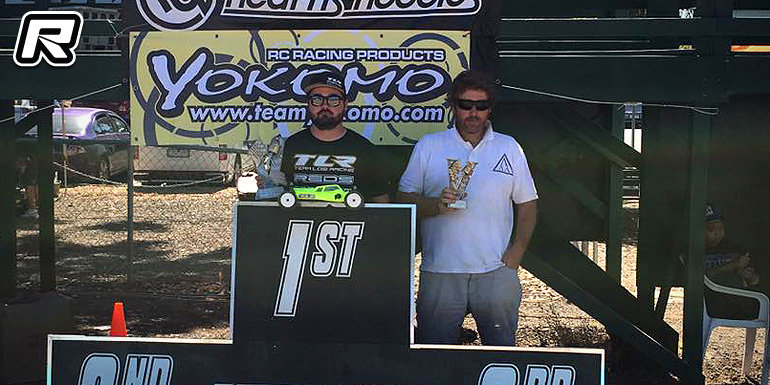 Dave Warner was on a mission in 4WD Modified Open, taking TQ and hoping to go one step better than his 2WD result. However a couple of early mistakes dropped him back, allowing TLR racer Shane Kelly to stretch out a lead he would hold to the end. Dave fought back to second place but could not catch Shane, with local Luke Chmielewski a popular third from Jon Philpott and Ant Howard rounding out the 5.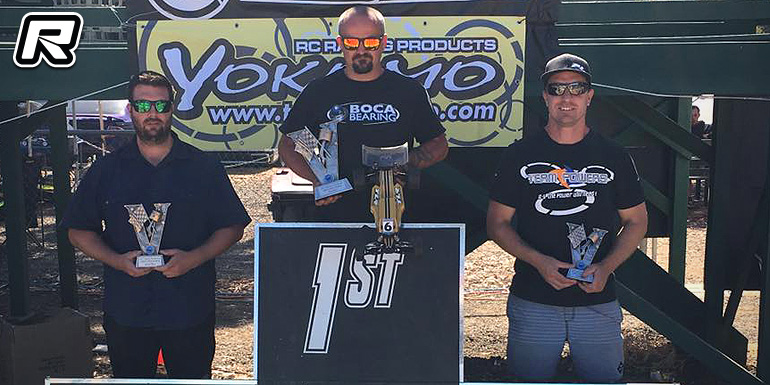 Local racer Nathan Krohn took TQ in 2WD 17.5 Open but a lap one crash dropped him back in the pack. Jamie Chesher (Xray) Mark Mason (Team Associated) both took turns leading before Milduras Ivan McKenzie (TLR) took over the lead on lap five from grid position 6. Krohn fought back and actually got back into the lead around 7:30, but then three laps from home McKenzie re-took the lead and held it to the end by five seconds from Krohn and Paul Slifka. Special mention for young Dustin Densley for making the top 10 in the large field.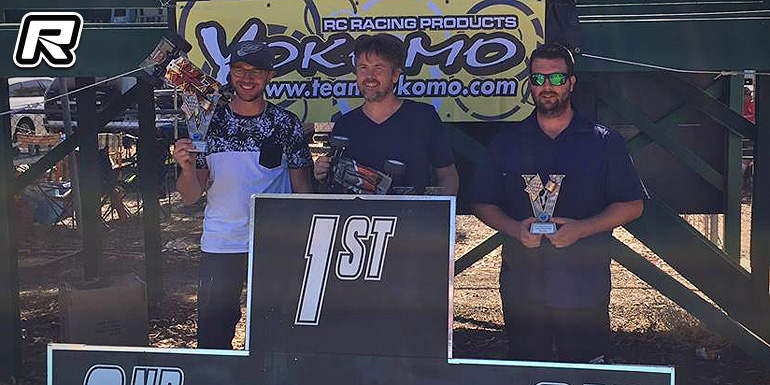 Jamie Chesher took the 4WD 17.5 Open TQ with his Xray and got out to an early lead in the final. Nathan Krohn took over the lead from lap five, then Ben Howard (Schumacher) took the lead on lap 13 which he held to the end from Chesher and Krohn. Howard's win was even more remarkable as he was not able to attend practice.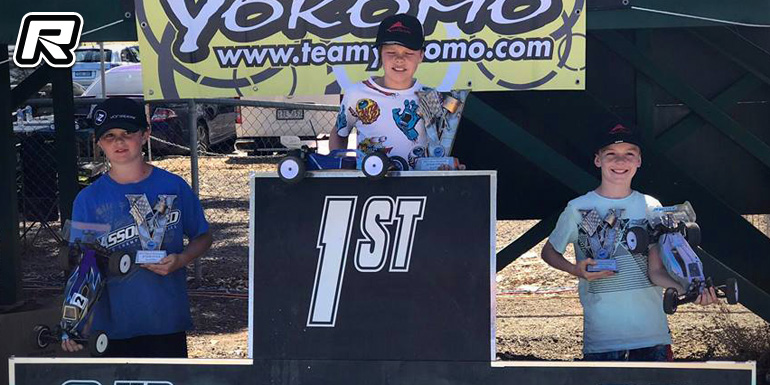 The 2WD 17.5 Junior class does not qualify for the Invitational, but gives the younger drivers a chance to learn on the same track as the Invitational and Open class racers. Livercs very own Chris Mitchell commentated the race and the track was lined with racers from the pits cheering on the youngsters and doing some impro repair work. Brothers Shane and Brian Lawrance have only been racing a short time but qualified first and third, sandwiching Tyrell Mckenzie, son of Ivan, 2WD 17.5 winner. Shane snuck through on lap one to take the lead, but Brian soon fought back and stretched out a 25 seconds lead. Tyrell finished second from Shane Lawrance, Hope Densley top girl in fourth, Mitchell Isergin in fifth with Rex M sixth and Tyrells sister Katie an unfortunate seventh after some mechanical issues.
Thanks to Ray Munday for the report. Images: Andrew Selvaggi, Chris Mitchell, Shane Kelly
---