January 23, 2017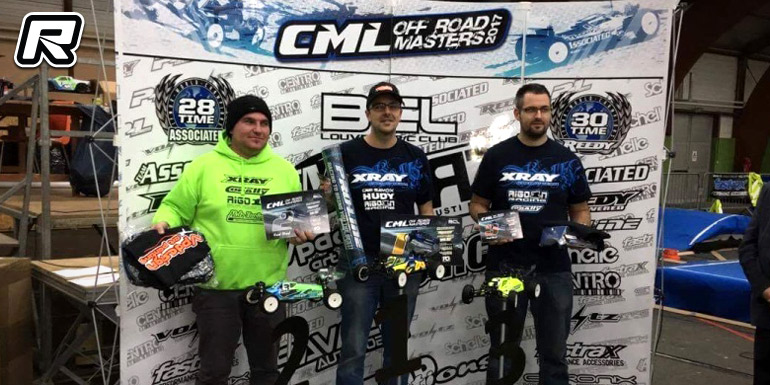 The CML Off Road Master 2017 were held in Paris, France with some of the country's fastest electric off-road drivers in attendance. The weekend kicked off with the 4WD Buggy portion of the event and it was Mathieu Briere who managed to TQ all three qualifiers and he would also win the first two A-mains to grab the overall victory early. Behind him Romain Valter and Armand Lanthaume completed the top 3 result.
4WD final results:
1. Mathieu Briere – Xray
2.- Romain Valter – Xray
3. Armand Lanthaume – Xray
4. Michael Villa – Xray
5. Pierre Raboulin – Xray
6. François Guerbois – Xray
7. Raphael Robert – Xray
8. Julian Ferrandis – Xray
9. Florent Gallot – Xray
10.Julien Formentin – TLR
11.Arnaud Matohanza – Xray
12.Johan Catilina – Team C
Sunday 2WD and it was Julian Ferrandis to take the top qualifier honours but he struggled in the A-mains and only ended in sixth place while up front Armand Lanthaume brought home the win from Clement Boda and Ludovic Valtier.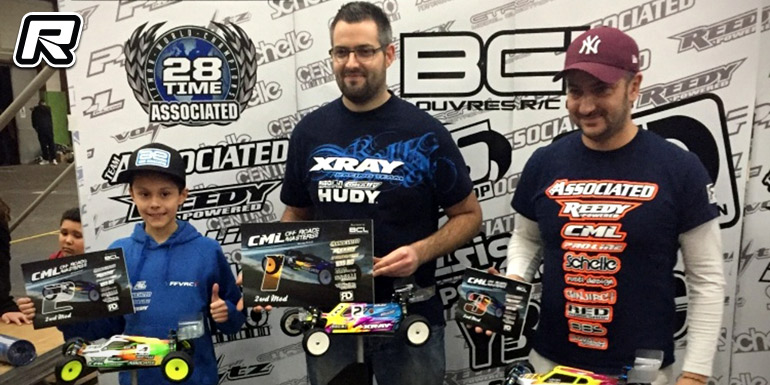 2WD final results:
1. Armand Lanthaume – Xray
2. Clément Boda – Team Associated
3. Ludovic Valtier – Team Associated
4. Frédéric Laigle – Team Associated
5. Keith Robertson – Team Associated
6. Julian Ferrandis – Xray
7. Mathieu Briere – Xray
8. Thibault Berthier – Team Associated
9. Valentin Peuziat – Xray
10.Julien Formentin – TLR
11.Romain Valter – Xray
12.Pierre Raboulin – Team Associated
Source: Xray [teamxray.com]
---