January 12, 2017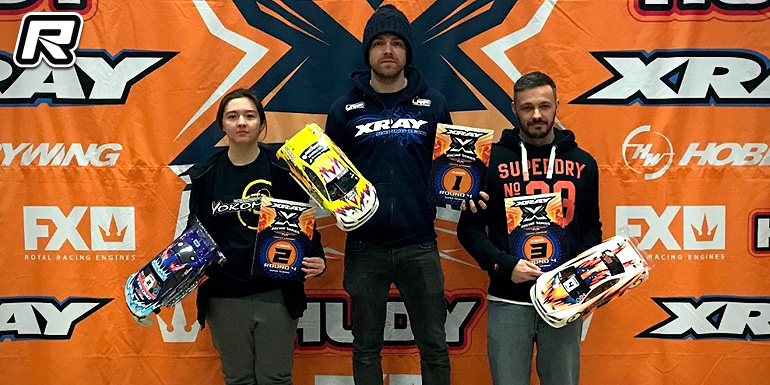 The recent fourth round of the CWIC XRS UK saw a pretty good turnout and so the organisers could only fit three minute practice runs into the schedule followed by three rounds of round by round qualification with the best two to count and 2-legged finals. This round seen Super Touring had a great turnout and even with a very competitive field, Olly Jefferies took the overall win closely followed by wonder junior Harley Eldridge and Tim Langdell, who took overall third place on the podium.
Super Touring final results:
1. Olly Jefferies
2. Harley Eldridge
3. Tim Langdell
4. Brain Eldridge
5. Liam Hendy
6. Damian Giddins
7. Tim Worron
8. Tom Green
9. Alex Everett
10.Liam Hammond
In Pro Stock Zak Finlay continued his march to the title with another "one lap up on the rest of the field" win. Marcus Askell on his return to the series was closest to Zak with Dan Blake taking up the final podium position.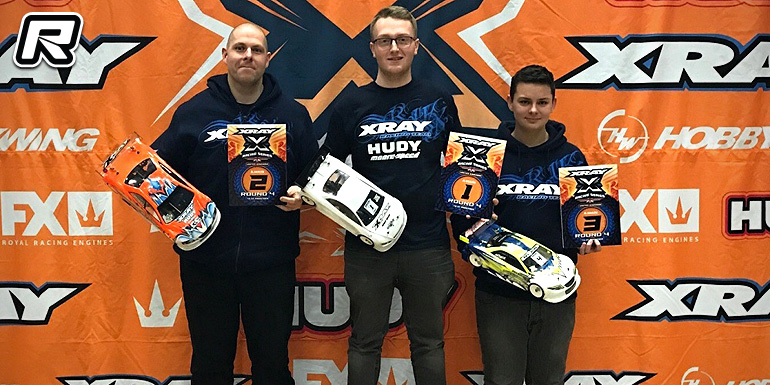 Pro Stock final results:
1. Zak Finlay
2. Marcus Askell
3. Dan Blake
4. Chris Gunter
5. Shaun Batt
6. Mark Giaguinto4
7. Andy Travis
8. Jon Seals
9. Michael Bolt
10.Gary Dyson
The Formula championship is looking like a head to head with Luke and Dan. This round saw Luke take the win with Dan 0.3 of a second behind Luke at the flag. Damian didn't manage to keep up with the two front runners but he made for a good race with Joe.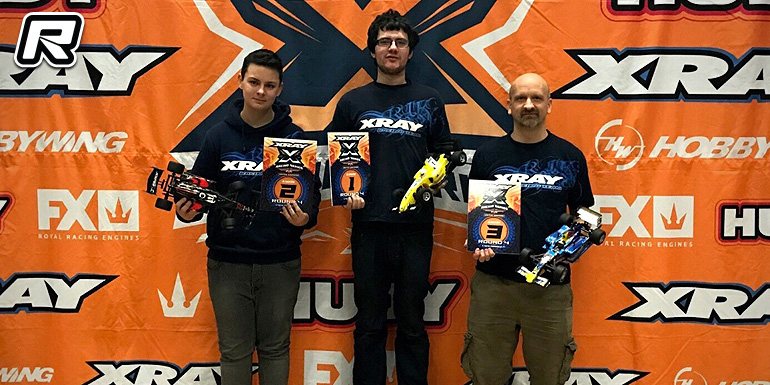 Formula final results:
1. Luke Lee
2. Daniel Blake
3. Damian Giddins
4. Joe Keaveney
5. Kobus van der Westhausen
After LMP not being ran at round 3 due to the nationals, round 4 saw its return. Jimmy Maddison took the podium top step with Paul Ash taking second and Danial Sparrow taking third.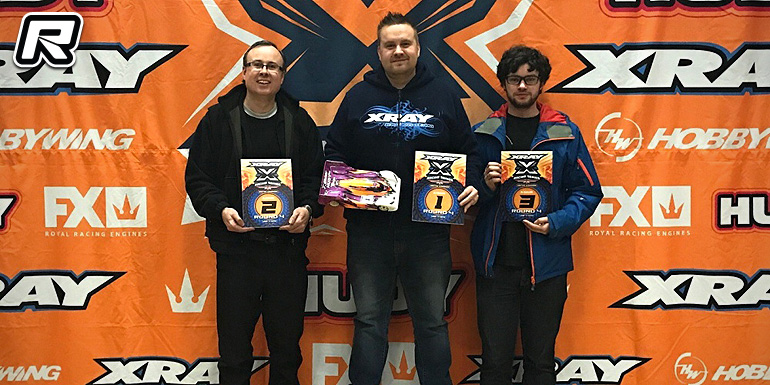 LMP12 final results:
1. Jimmy Maddison
2. Paul Ash
3. Daniel Sparrow
4. James Alexander
Source: Xray [teamxray.com]
---