January 27, 2017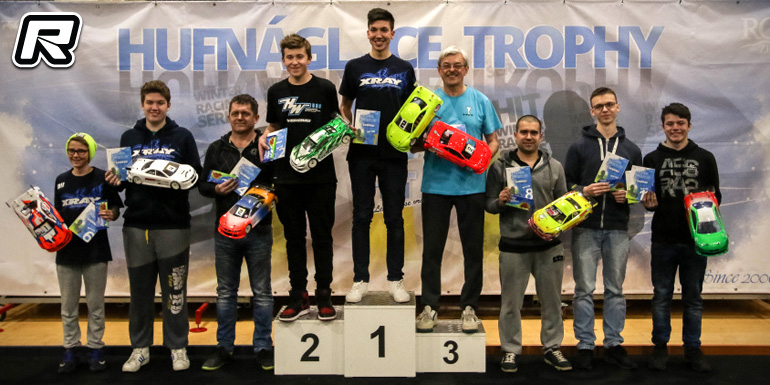 Round four of the Czech HIT 129 Winter Racing Series was held at the sports hall in Holesov. The weekend started off on Friday evening with free practice and resumed early on Saturday morning with more practice and the qualifiers. In the premier class of Touring Modified the race was on between top qualifier, Matej Sulc and Kuba Simurda who started from the 2 spot on the grid. In the opening final Matej was able to keep a tight racing line, leaving no room for Kuba to pass. In the second and third final though the pole sitter made smaller mistakes, allowing Kuba to go in front and to ultimately walk away with the win. Second place went to Matej while local driver, Ludvik Kurecka completed the podium result.
Touring Modified final results:
1. Kuba Simurda
2. Matej Sulc
3. Ludvik Kurecka
4. Karel Kratochvil
5. Michal Vitamvas
6. Oliver Havranek
7. Mateusz Ogonowski
8. Vit Parak
9. Ladislav Lebanek
10.Martin Kratochvil
In the Touring Stock class it was young Oliver Havranek who made a clean sweep to take the win and to overcome his unusually low sixth place finish in Modified. Karel Kratochvil wasn't too far away, however, this time it just wasn't to be. Behind the two, Karel's son Martin beat the only lady of the race, Marketa Vitamvasova for third.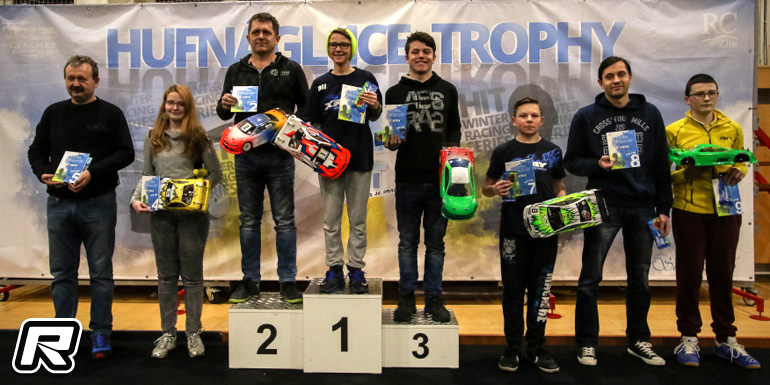 Touring Stock final result:
1. Oliver Havranek
2. Karel Kratochvil
3. Martin Kratochvil
4. Marketa Vitamvasova
5. Tono Sloboda
6. Jakub Dalecky
7. Filip Rajdus
8. Ludek Maler
9. Radko Cernohous jr.
10.Roman Spanel
In the Formula class Lukas Hoch scored another victory to his already impressive list. Tone to tone win in each of the three final legs handed him yet another overall win with Tomas Rajdus obtaining the runner-up spot at round 4. Right behind Tom there was a fight for third position between Ales Horak, Martin Janicek and Svetlin Douhlevski, each securing one third place finish and at the end Ales would be able to grab the final podium spot.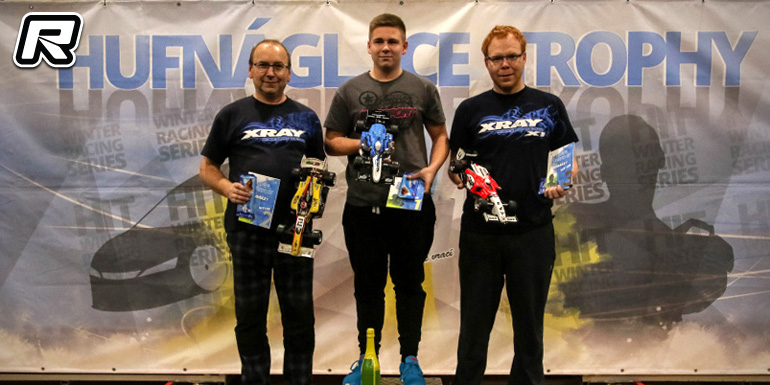 Formula final results:
1. Lukas Hoch
2. Tomas Rajdus
3. Ales Horak
4. Svetlin Douhlevski
5. Martin Janicek
In 1/12th Open Ludek Szostek was the man to beat and so the race for the remaining podium spots was on and ultimately it was Radim Hruska who left Martin Zvara behind in third.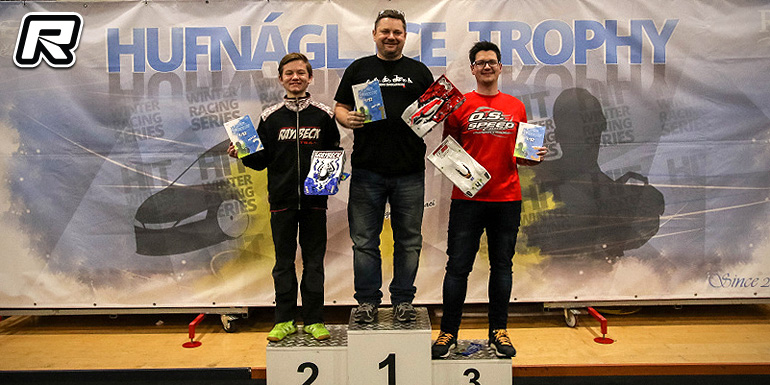 1/12th Open final results:
1. Ludek Szostek
2. Radim Hruska
3. Martin Zvara
4. Roman Krejci
5. Jiri Rybak
In the LeMans class Martin Zvara jr. fend off Roman Krejci for the win. Even though Roman secured TQ in his favourite 2WD class, a second place overall was best what he could achieve after the finals. Ludek Szostek came in third from Ivo Kavanek and Ladislav Holasek. The Truck class had Milan Peska being in control of things with Richard Granat second and Jiri Hrabec third. Finally in the Hobby category, Radko Cernohous kept his TQ and grabbed the victory from Radovan Solansky, who was able to overtake Daniel Hons for the third place. The unlucky fourth spot remained to Karel Kostka while Petr Krizak finished fifth.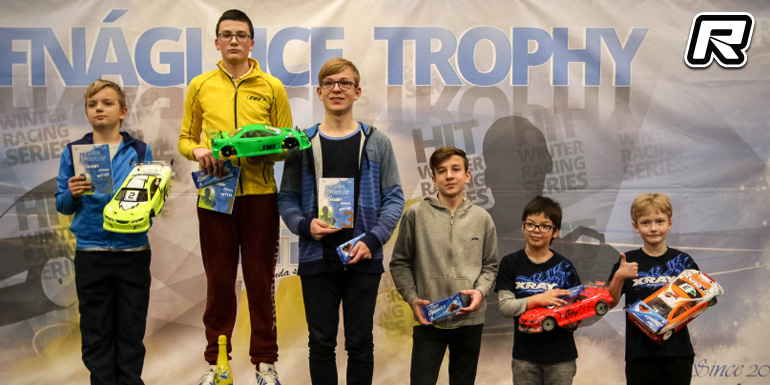 Source: Xray [teamxray.com]
---