January 9, 2017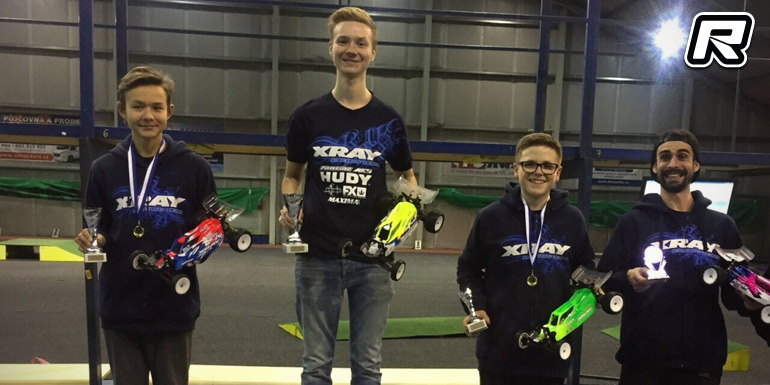 The fourth round of the Lestr Cup was held this past weekend in Prague, Czech Republic. In the 2WD qualifiers Xray's Kaja Novotny took a clean TQ by coming out fastest in all qualifiers ahead of the Xray trio of Mudra, Miksovsky and Gotzl. Q1 of 4WD saw Kaja struggling in the high-bite conditions which gave Milan Mudra the round TQ, however swift runs in Q2 and Q3 meant the overall top qualifying position for Kaja while Mudra and Gotzl lined up in second and third.
 The 2WD A-mains saw Kaja in dominant form again and he came out on top by winning all three mains in style. Milan Mudra would end the say on the 2 spot from Max Gotzl in third.
2WD top 5 result:
1. Kaja Novotny – Xray
2. Milan Mudra – Xray
3. Max Gotzl – Xray
4. Zdenek Miksovsky – Xray
5. Jiri Mara – Serpent
The 4WD finals were pretty much a blue print of the 2WD event as Kaja brought home the overall from Milan and Max.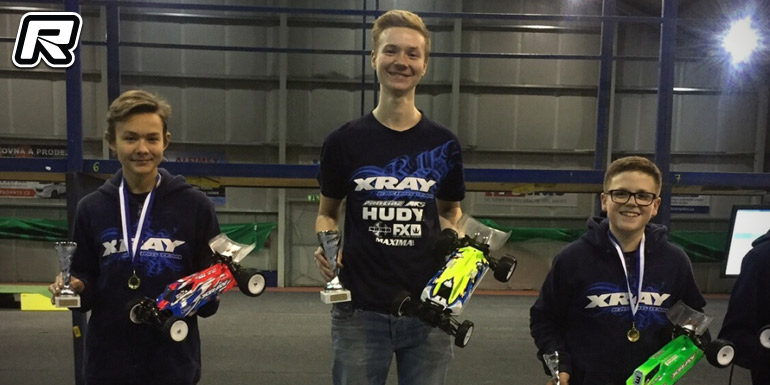 2WD top 5 result:
1. Kaja Novotny – Xray
2. Milan Mudra – Xray
3. Max Gotzl – Xray
4. Zdenek Miksovsky – Xray
5. Jiri Mara – Serpent
Source: Xray [teamxray.com]
---