January 30, 2017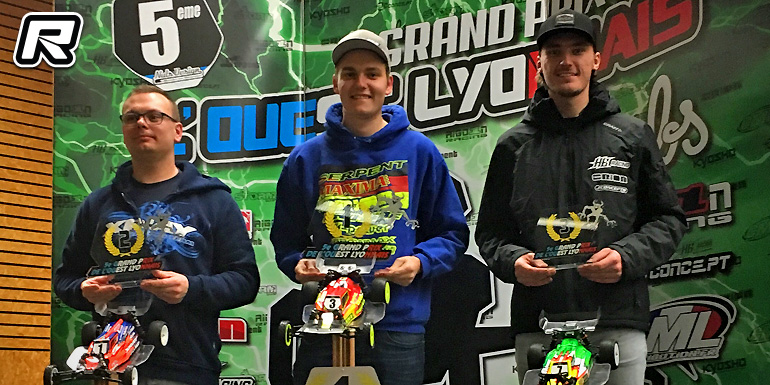 The annual GP de l'Ouest Lyonnais was held in Lyon, France over the weekend in several electric off-road classes. The event attracted both national drivers and guests from abroad to race on a very technical and high-grip carpet track that was challenging for both man and machine. The 2WD portion of the event was held on Saturday and it was Martin Bayer who took the overall TQ after scoring round TQs with team mate Martin Wollanka also coming out fastest in one qualifier to take the 2 spot on the podium from Jörn Neumann in third.

The final were an unusual dual mains format and it was Lee Martin that won the opening 8-minute encounter after the race was open until the closing stages. Jean-Pierrick Sartel came in second from Jörn Neumann in third who had an unlucky couple of laps at the end. For A2 the podium was still wide open and after a couple of laps Jörn had settled in and he was able to bring home a 1.4 seconds lead from Martin Bayer and second and David Ronnefalk in third. When the dust had settled it was Jörn Neumann (Serpent) who brought home the title from Martin Bayer (Xray) and David Ronnefalk (HB Racing) who were tie on points with the better tie-breaker handing Martin the overall runner-up spot. A1 winner Lee Martin (Yokomo) had to settle for fourth overall after only scoring a P8 in A2.
The 4WD portion, run on Sunday, saw again Martin Bayer and Martin Wollanka obtaining the top 2 spots with Lee Martin third and Jörn Neumann fourth. The opening A-main then was a close affair between Bayer, Wollanka and Jörn and at the end Wollanka took a narrow one second win from Bayer and Neumann. The second A-main again was pretty close and it looked like Neumann would be able to challenge Wollanka for the win but a spun in the final stages cost him dearly and so Jörn had to settle for second while Martin Wollanka (Xray) secured himself the win with one leg to spare. Sitting out A3 Wollanka made way for Martin Bayer (Xray) whose win in the final A-main allowed him to take the overall runner-up spot from Jörn Neumann in third.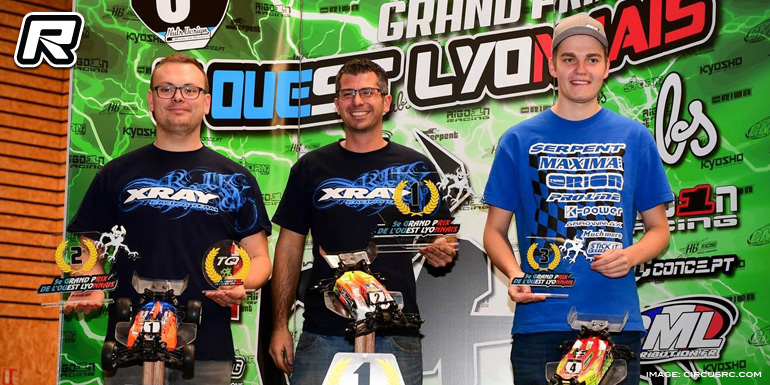 Source: Serpent [serpent.com]
---