January 6, 2017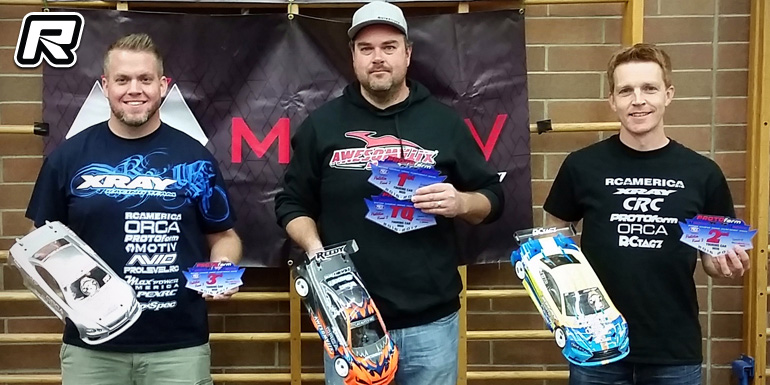 The Protoform Western Canadian Indoor Championship Series round 2 brought racing excitement to the quiet mountain town of Penticton, B.C. The event was hosted by PRCC and it was only the second race to run the new AAA main finals format. The pace for Touring Modified was pretty clear, with the first two rounds finishing Korgae Scales (Awesomatix) first, Xray's Blake Bell second, Luke Pittman (Xray) third, and top Privateer Josh Carter 4th. And with Blake taking the final round it would just cement that would also be the final finishing order.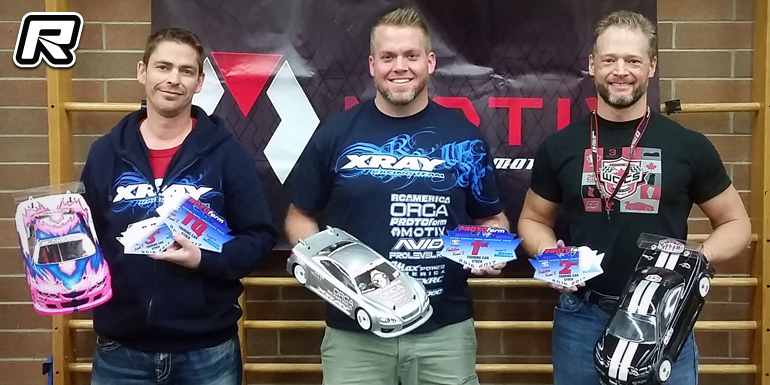 In Touring Stock, the biggest class of the weekend, Xray's Luke Pittman would run away with it, taking the first two rounds, with Josh Carter taking second and Ryan Rice taking third in both rounds. Again, with Josh taking the final main, that would be the finishing order.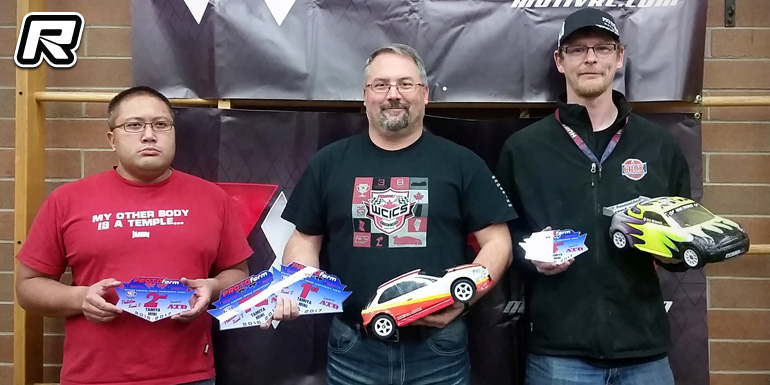 In Tamiya Mini, Alberta driver Scott West won the first two rounds, followed in round one by Chuck Debelen in second and Nick Weinrauch in third. Chuck and Nick would reverse for the second main; with Chuck taking the final main and the second spot on the podium, Nick third.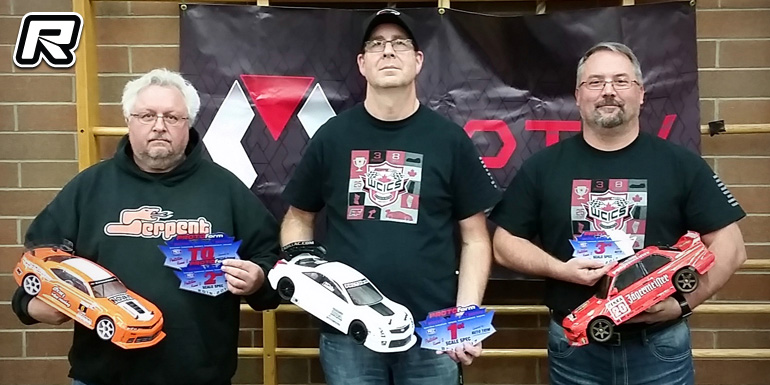 Scale Spec had Brent Wende watching from the sidelines after winning the first two mains, followed by Gary Lanzer in second for both rounds. Scott West would take third in round one, and Greg would take third in round two, leaving the final main to decide. With Gary winning it, Scott in second, the final order was Brent, Gary, Scott.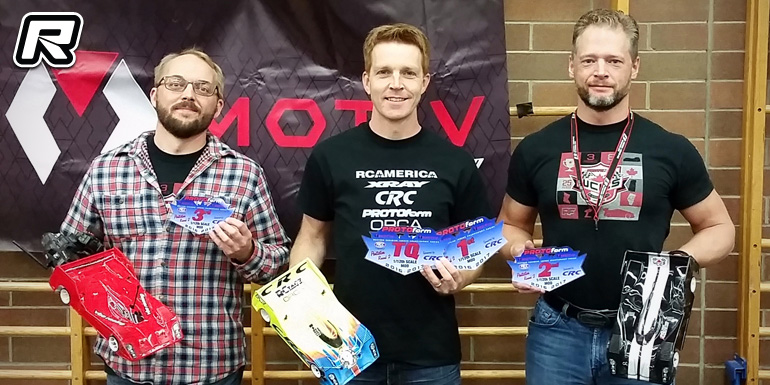 In the fastest class of the weekend, 1/12th Modified, Xray's Blake Bell showed why he's last year's Canadian National Champion, taking both wins. Josh Carter would take second, followed by Jason Melnyk in third. Round two would see Josh break, and Alex Pate take second, and Jason steady in third again. The final main had Jason Mardon take the win on the final lap over Josh, with Jason Melnyk in third, for a final podium of Blake, Josh and Jason Mardon.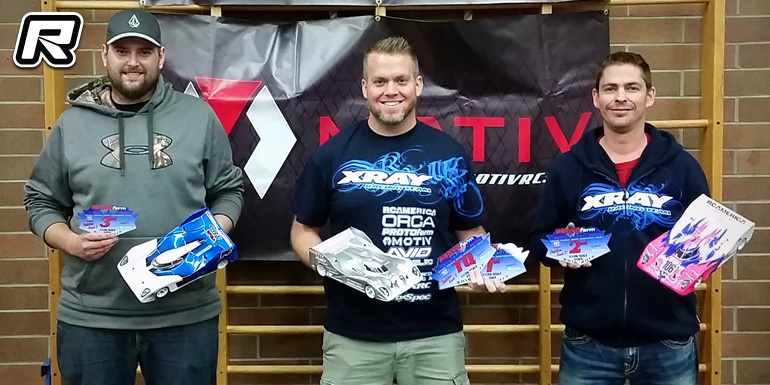 In the second biggest class, 1/12th Stock, Xray's Luke Pittman again did the double. In round one Xray's Ryan Rice finished second, and Earl Towson third. In round two, Doug Smith took second, with Ryan Rice third. So the final would settle the podium, Ryan taking the win, Doug second, and Earl third while the final podium was Luke, Ryan, and Doug.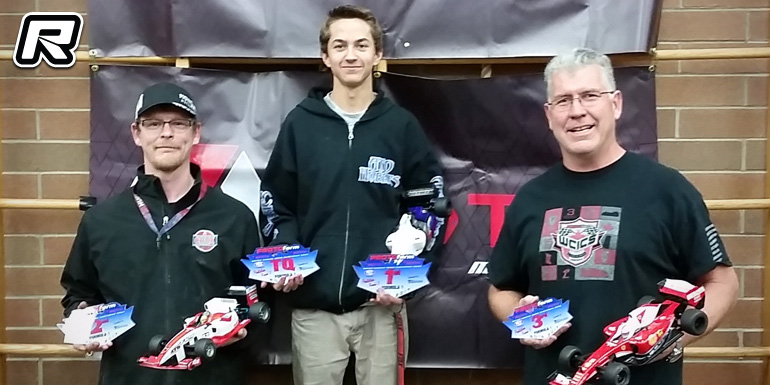 Local fast racer Brandon Rogers would take the first two Formula class mains, with Nick Weinrauch and Gert Swart close behind in round one and two. Nick would take the final main, with Alex Pate finishing in front of Gert. Final standings would be Brandon, Nick and Gert.
Source: WCICS [wcics.ca]
---