January 13, 2017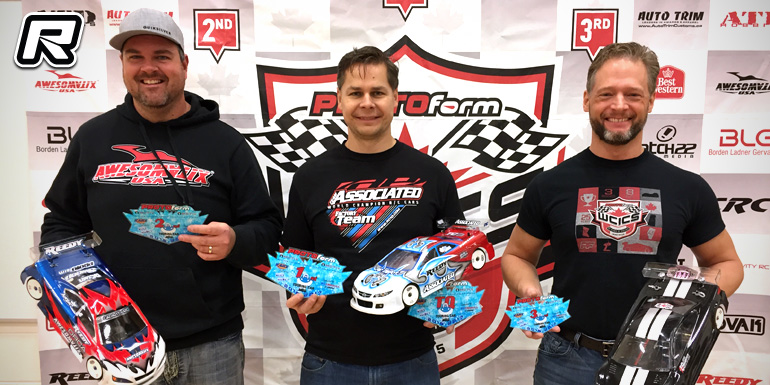 The Protoform Western Canadian Indoor Championship Series round 3 brought racing excitement to the small town of Airdrie, Alberta. Hosted by Karz, it was a warm winter weekend for racing. The third event, but the first time in Alberta running the new AAA main finals format; with racers enjoying two to three times the racing on Sundays, and AAA consistency quickly becoming the major focus for racers. Team Associated's Peter Toszer dominated the first two legs of the Touring Modified A-mains with Xray's Ryan Rice and Awesomatix's Korgae Scales taking second spots. Top privateer Josh Carter took the final A main, setting the final results as Peter, Korgae and Josh.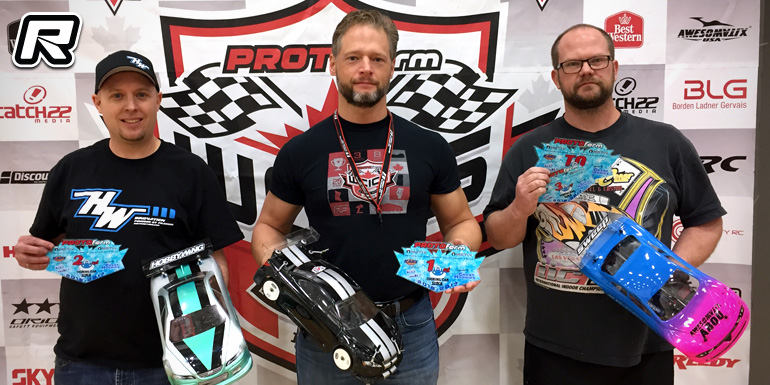 In Touring Stock, again the biggest class of the weekend, WCICS president and top privateer Josh Carter would watch the final main after back to back wins in the first two legs. Dwayne Flodell and Cal Freeman in A1, and Dwayne and Jim Chapman in A2 had Dwayne set for second overall, but after a bit of bad luck in A3 for Dwayne, Cal would take the win and second overall, giving the final order of Josh, Cal, Dwayne.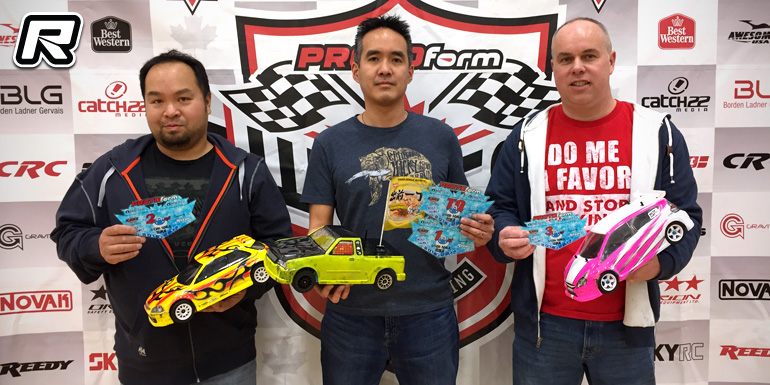 Ivan Chan took the first two rounds in Tamiya Mini, with Walter Slany and Dennis Liew crossing the line in A1, and then reversing their order for A2; meant the battle for second was on. Throwing a wrench in the mix, Dennis would take A3, and then Carter Herasymiuk would get ahead of Walter, cementing the final order as Ivan, Dennis, Walter.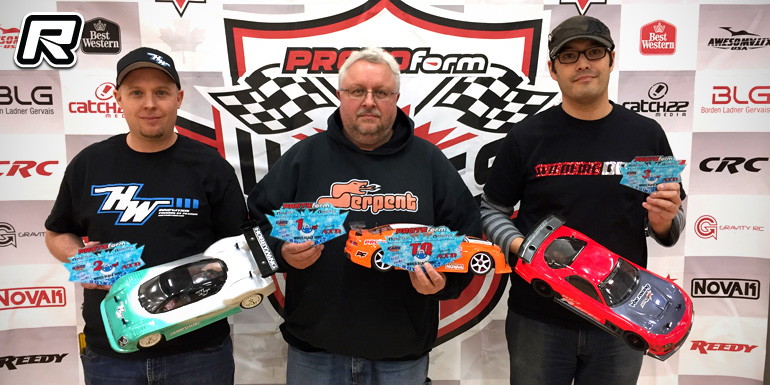 The legend of Saskatoon, Gary Lanzer would dominate Scale Spec, taking both wins. Cal took both seconds, and Dennis Liew both thirds. Cal would take the A3 win, finalizing the Gary, Cal, Dennis final podium.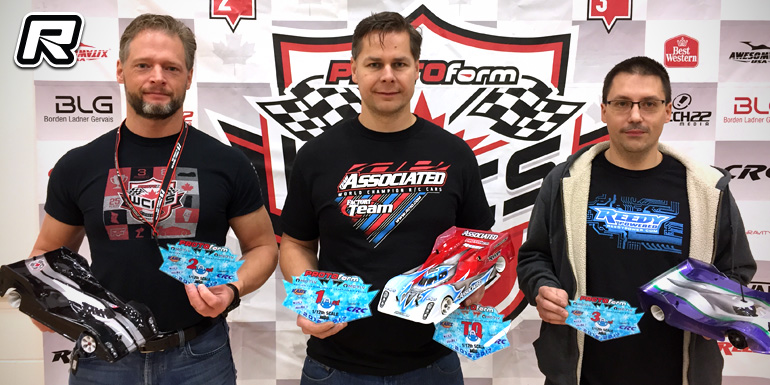 In the fastest class of the weekend, 1/12th Modified, Team Associated's Peter Toszer dominated A1 and A2. Josh Carter would finish second both rounds, and Ivan Chan third. However, Dean Temple would upset A3, taking the win, and launching himself onto the podium with Peter, Josh and Dean taking home the trophies.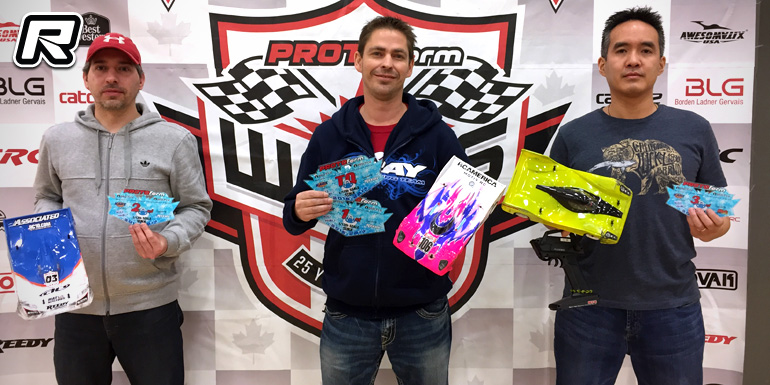 1/12th Stock, the second biggest class, the A1 and A2 domination streak ended. Al Mikesic won the first main, followed by Ivan Chan and Jim Chapman for an all Calgary trio. Ryan Rice from Saskatoon fought back in round two to take the win and make it a battle in A3, followed by Ivan and Al. Ryan would win A3, followed by Cal and Dean Temple. With a mix like that, after all the ties were sorted out, it was Ryan, Al, and Ivan on the podium.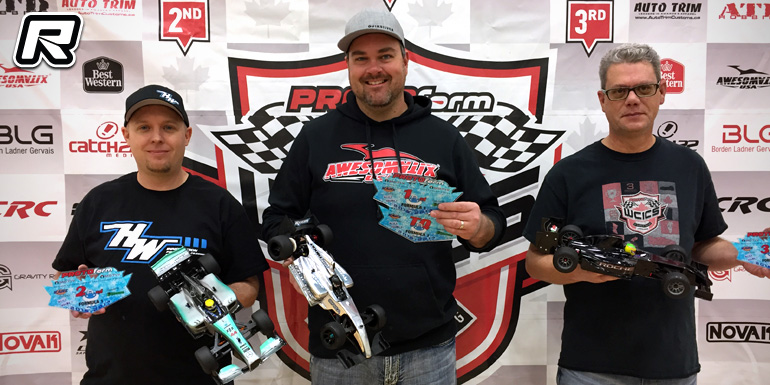 Mission BC's Korgae Scales, in his first season running Formula, would take both wins, followed by Cal Freeman both rounds. Earl Towson and Blaine Everingham took thirds spots in A1 and A2. Then Earl would dominate A3, with Cal again finishing second, and Walter Slany third. The final order was Korgae, Cal and Earl.
Source: WCICS [wcics.ca]
---